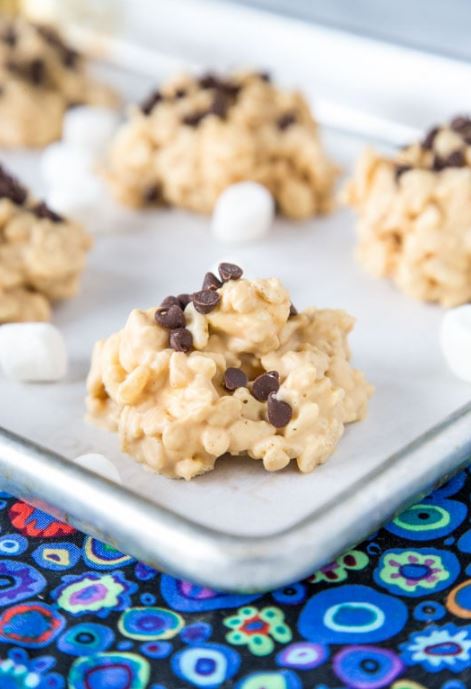 Easy No Bake Avalanche Cookies – just 4 ingredients and 5 minutes to make this cookie version of Rocky Mountain Chocolate Factory's Avalanche Bark!
PREP TIME5 minutes
TOTAL TIME5 minutes
INGREDIENTS
2 cups Rice Krispie cereal
1 1/2 cup mini marshmallows
1 pound white chocolate, (vanilla almond bark), melted
1/2 cup creamy peanut butter
1/4 cup mini chocolate chips (optional)
INSTRUCTIONS
In a large bowl mix together cereal and marshmallows. Set aside.
Mix peanut butter or Biscoff spread with white chocolate until smooth. Pour over cereal. Gently mix until everything is well coated.
Using a spoon, scoop cereal mixture onto lined baking sheet. If you are using chocolate chips sprinkle a couple on the top of each cookie.
CLICK NEXT PAGE BELOW TO CONTINUE READING …