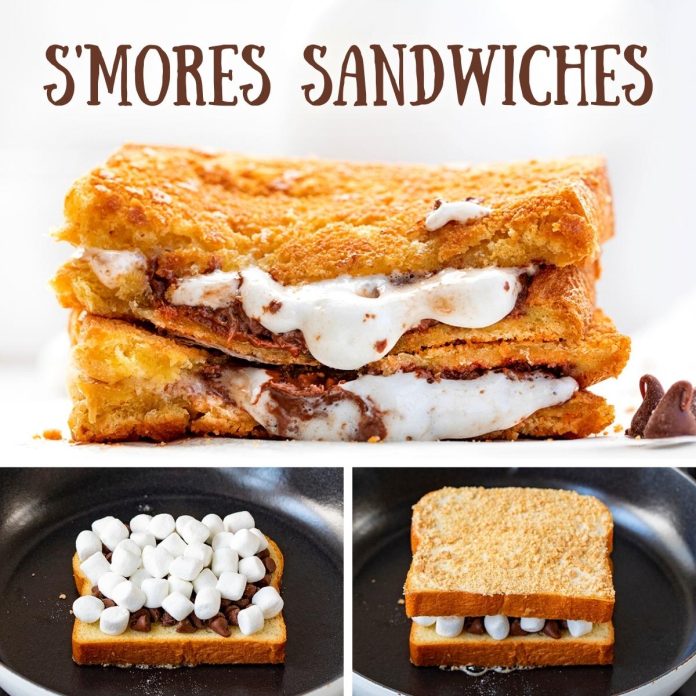 These deep-fried s'mores sandwiches are made with buttery bread wrapped in graham crackers, marshmallows, and chocolate, then gooey and deep fried. Try the Frozen S'mores Sandwich.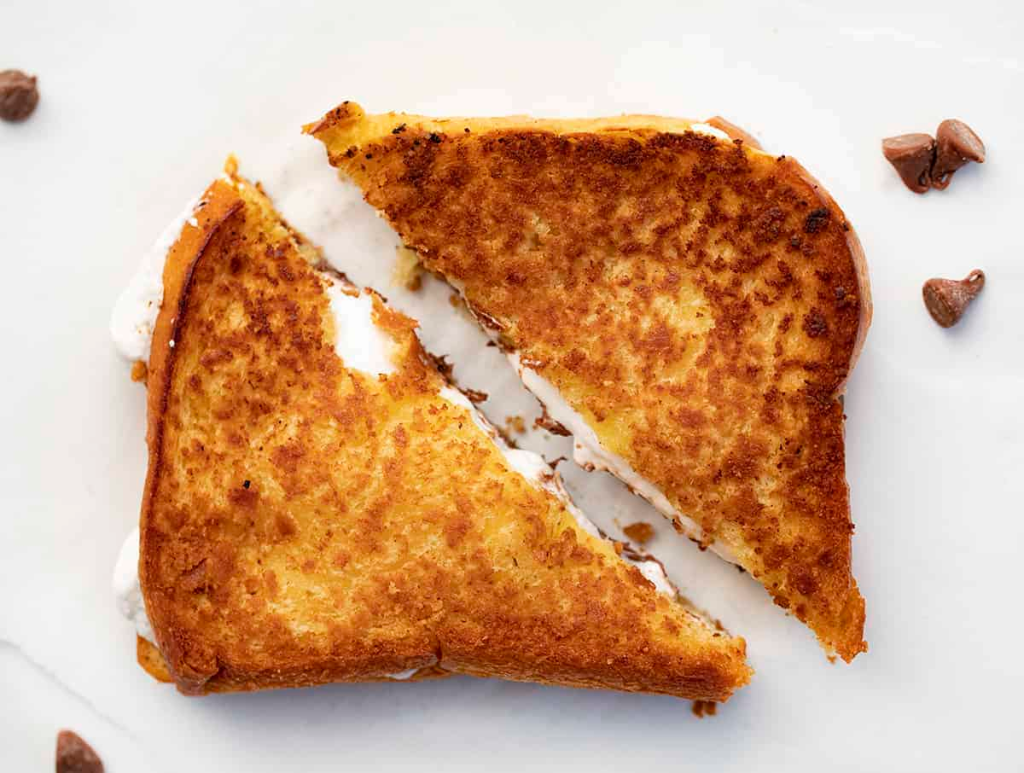 Deep Fried S'mores Sandwich
All you need is a frying pan and a stove, and you don't even need a campfire. Of course, you will need the right ingredients. This food starts with graham cracker crumbs on buttered bread. It is then fried (like grilled cheese) to make a chocolate-flavored marshmallow dessert. This recipe makes a sandwich, but can easily be shared. You can also easily double or triple the recipe by adding additional ingredients.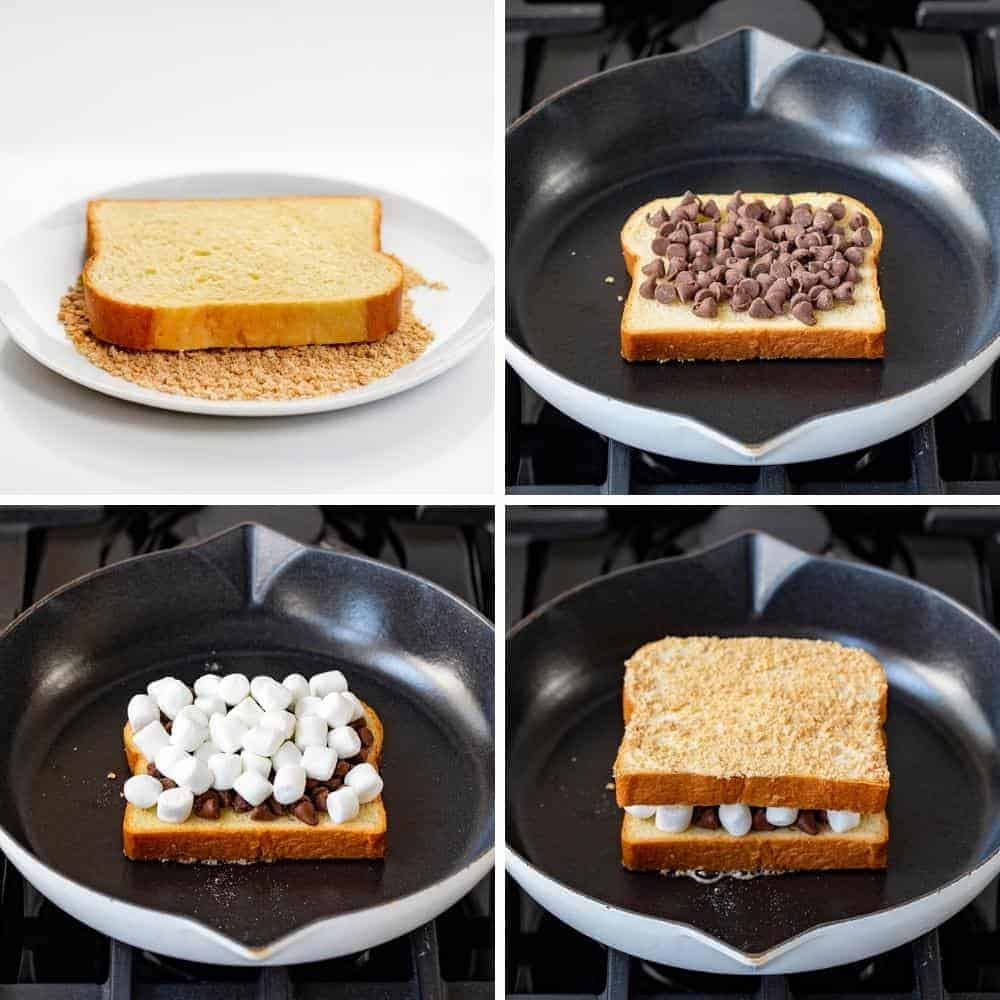 Ingredients for Marshmallow Sandwich
Bread : Brioche bread is perfect for this sandwich. Rich and buttery, this bread is like a combination of pastry and bread. Of course, you can use any bread you like or have on hand.
Graham Crackers : You only need to crush one graham cracker, so you will end up with about 1/8 cup (if you use store-bought graham cracker flour). Use the leftover graham crackers for another recipe, such as s'mores dip.
Marshmallows : I prefer mini marshmallows, but regular sized marshmallows will also work. Here is a recipe for homemade marshmallows.
Chocolate Chips : Use 1/4 cup milk chocolate chips per sandwich.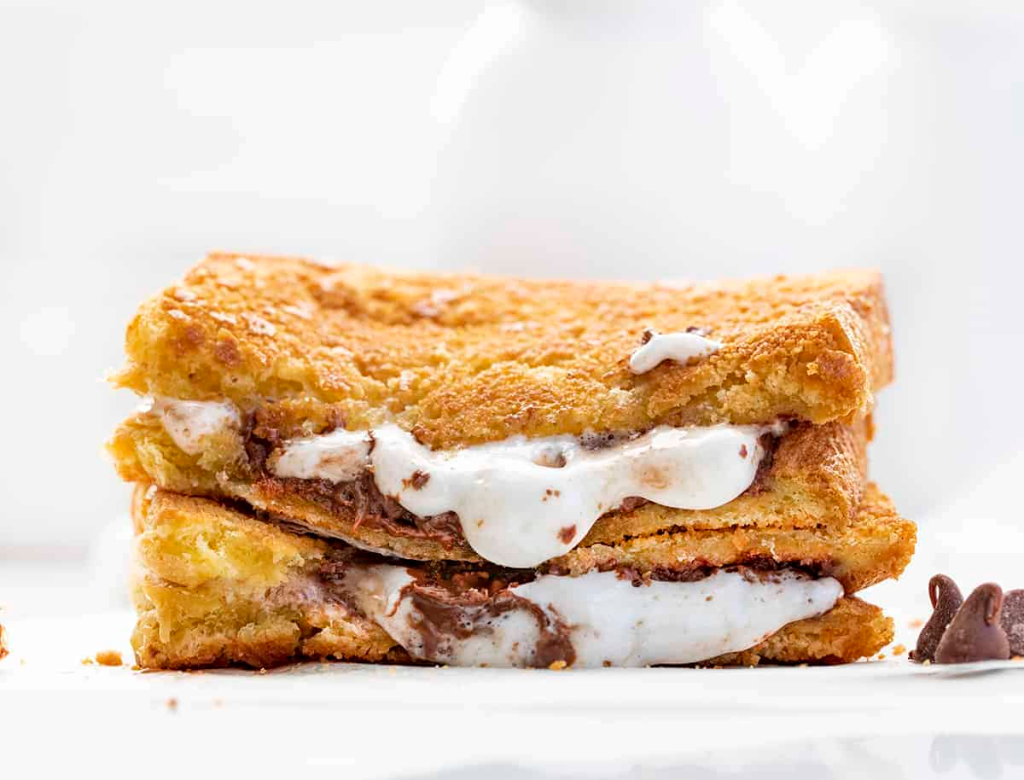 Storage.
These sandwiches are best eaten immediately. If you have leftovers, store in an airtight container in the refrigerator for up to 3 days. When eating this sandwich, reheat on the stove or in the microwave as needed.
Fried Crisp Sandwich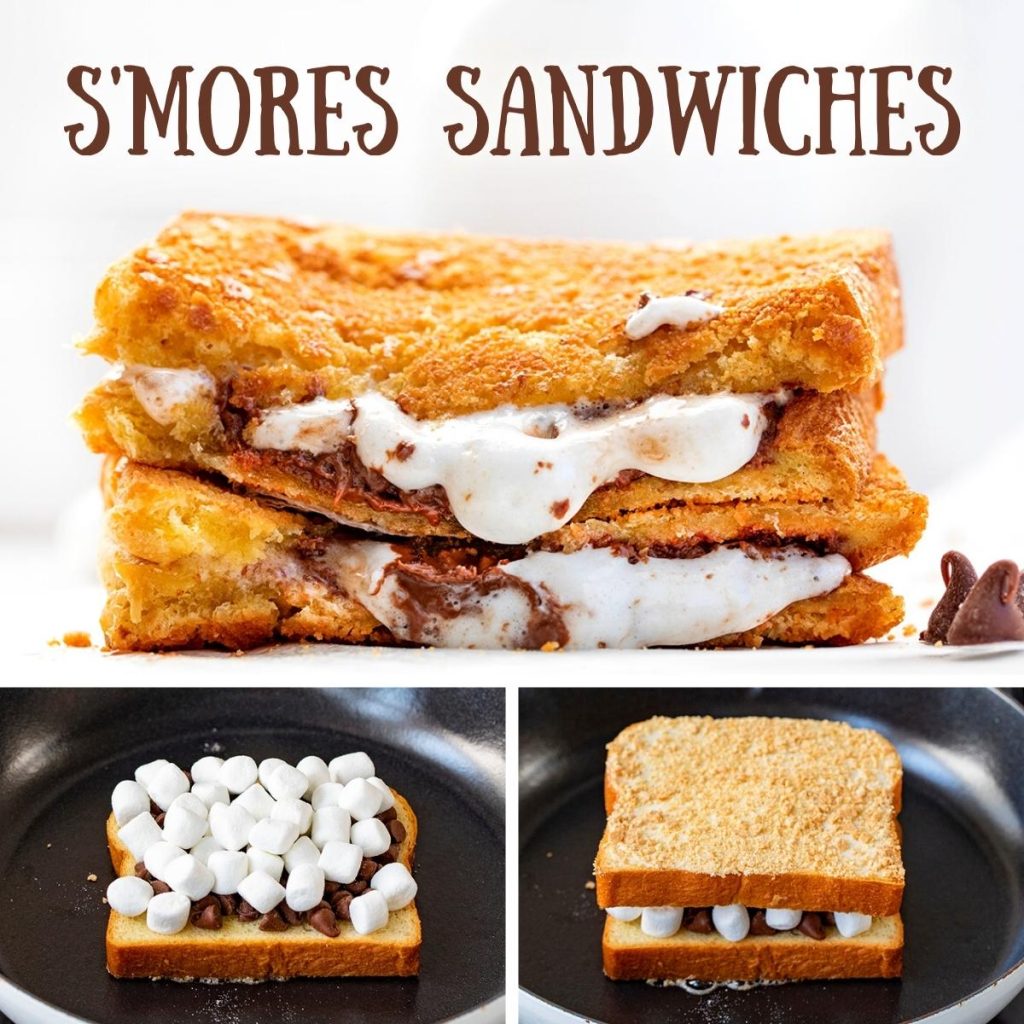 Preparation time 5 min.
Cooking Time 8 min.
Total time 13 min.
A s'mores deep fried sandwich with marshmallows and chocolate on a graham cracker wrapped bun, gooey and deep fried.
Ingredients
2 slices brioche bread
2 tablespoons unsalted butter, divided
1 graham cracker sheet, finely crushed (approximately ⅛ cup)
½ cup (25 g) mini marshmallows
¼ cup (42 g) milk chocolate chips
Instructions
Spread 1 tablespoon butter on one side of a slice of bread.
Add the crushed graham cracker to a deep plate.
Dip the buttered side of the bread into the plate of crushed graham cracker.
In a pan over medium-low heat, add bread (butter side down). Top with mini marshmallows and chocolate chips.
Add the remaining butter to the second slice of bread, dip into the crushed graham cracker, and place that on top of the chocolate chips and marshmallows, butter side up.
Cook over medium-low heat for 3-4 minutes; then, flip over the sandwich and cook another 3-4 minutes, or until golden brown.
Serve warm.
Nutrition
Course: Dessert
Keyword: Fried S'mores Sandwich
Servings: 1 sandwich
Calories: 573