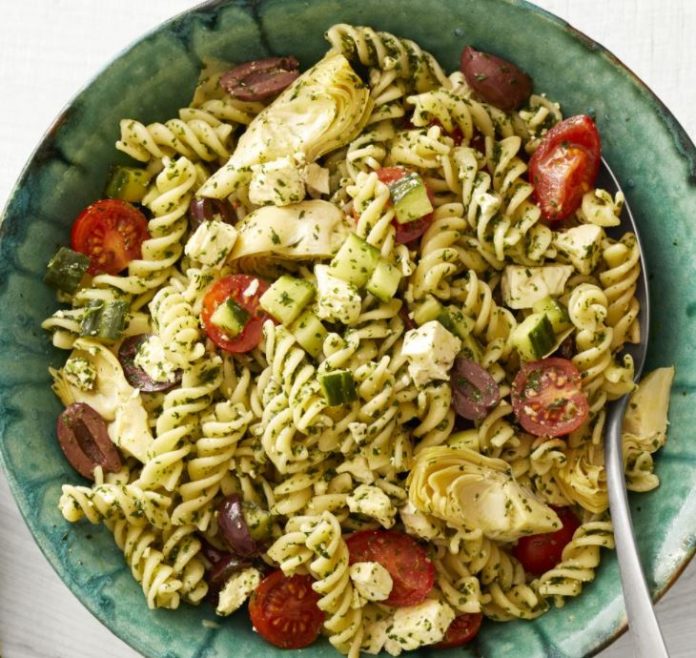 If you can't find prepared pesto at the store, make your own here. 
YIELDS: 4 – 6 servings
PREP TIME: 0 hours 20 mins
TOTAL TIME: 0 hours 30 mins
Ingredients :
Kosher salt, to taste
8 oz. fusilli or rotini
3/4 c. Basic Pesto
1/4 c. extra-virgin olive oil
2 tbsp. white wine vinegar
Black pepper, to taste1
8.5-ounce can artichoke hearts, drained and quartered8 oz.
feta cheese, cubed 
1 small cucumber, chopped
1 c. grape tomatoes, halved
1/2 c. pitted kalamata olives, halved
HOW TO MAKE IT :
CLICK NEXT PAGE BELOW TO CONTINUE READING …