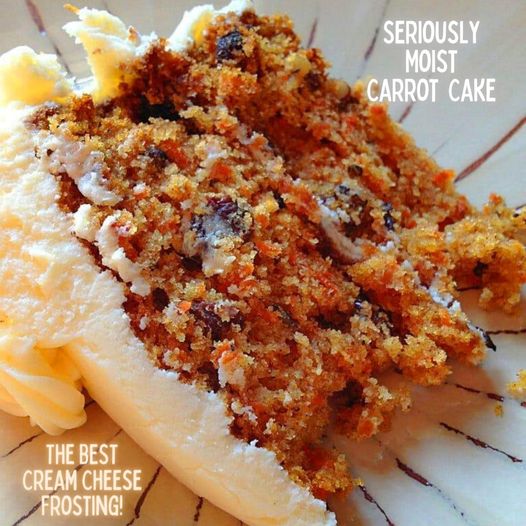 The best carrot cake recipe you'll ever try. This homemade carrot cake is bursting with flavor and moisture! But one of my favorite things about this cake is (in my opinion) the best cream cheese frosting on the planet.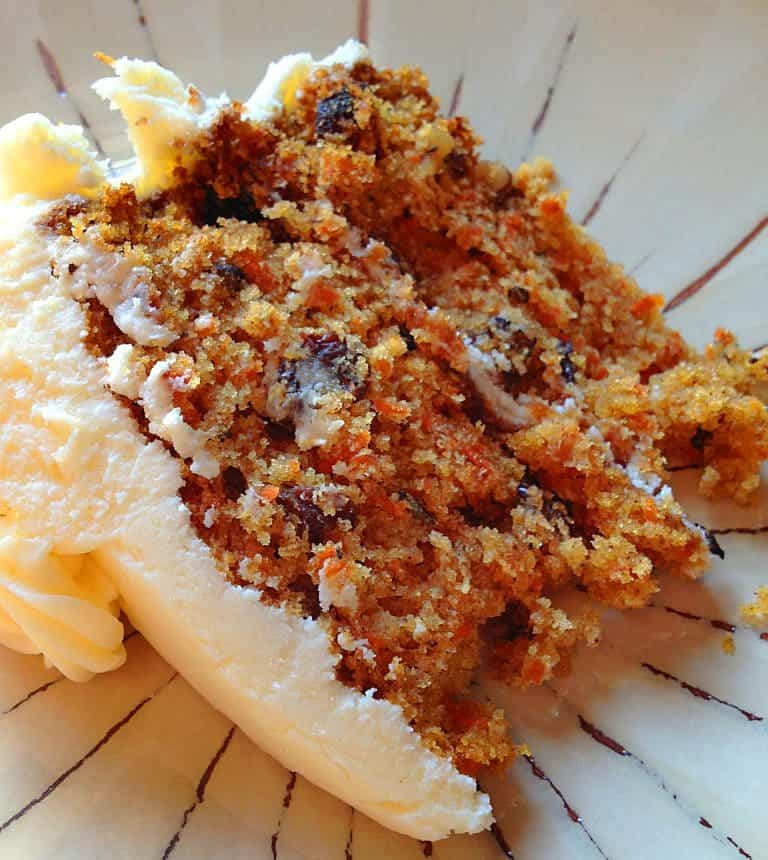 Homemade Carrot Cake
Trying to find a real carrot cake recipe is not as easy as you might think. My mother-in-law had a big birthday party last Sunday and her only request was for a homemade carrot cake.
A real carrot cake. With real ingredients. (After testing several recipes, I finally found one that everyone loves and is now a tradition in our house.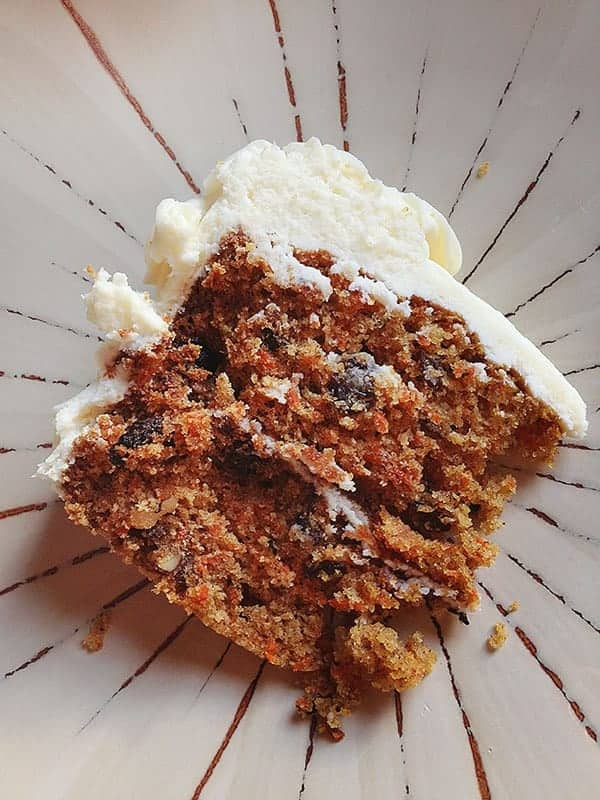 PREP TIME : 20 MINS
COOK TIME : 1 HR
TOTAL TIME : 1 HR 20 MINS
This amazing carrot cake with cream cheese frosting is going to be your new family favorite!
Ingredients
Carrot Cake
▢2 cups (400g) granulated sugar
▢1¼ cups (250g) vegetable oil
▢1 teaspoon pure vanilla extract
▢3 large eggs, room temperature
▢2¾ cups (352g) all-purpose flour
▢2 teaspoons ground cinnamon
▢¼ teaspoon nutmeg
▢2 teaspoons baking soda
▢1½ teaspoons salt
▢1 cup raisins
▢1 cup roughly chopped walnuts
▢2¼ cups finely grated carrots
▢½ cup pineapple, drained from a can or freshly diced
Cream Cheese Frosting
▢8 ounces cream cheese, softened
▢½ cup (1 stick or 113g) salted butter
▢1 teaspoon vanilla extract
▢4 cups (512g) confectioners' sugar
Instructions
Carrot Cake
Heat the oven to 350°F.
Prepare two 8-inch round baking pans. (Can also do three 7-inch round cake pans) Butter pans generously or spray with baking spray.
Beat the sugar, oil, vanilla, and eggs in mixer until it is a light yellow, about 3 minutes.
In a separate bowl sift together flour, cinnamon, nutmeg, baking soda, and salt. (Double sifting is recommended)
With the mixer on low speed, slowly and gently add in the dry ingredients. Mix until JUST combined. (Can also mix by hand!)
Remove bowl from mixer and fold in the raisins, nuts, carrots, and pineapple.
Divide the batter equally between the pans. Bake for 55 to 60 minutes or until a toothpick comes out mostly clean. A few crumbs are what you want for a MOIST cake!
Allow the cakes to cool completely on a wire rack.
Cream Cheese Frosting
Place room temperature butter, cream cheese, and vanilla into mixer and blend for 1-2 minutes on medium until fully incorporated. 
Add powder sugar, one cup at a time, until frosting is light and creamy. Whip cream cheese frosting for 3-5 minutes or until light and fluffy. 
Cover cake in frosting.