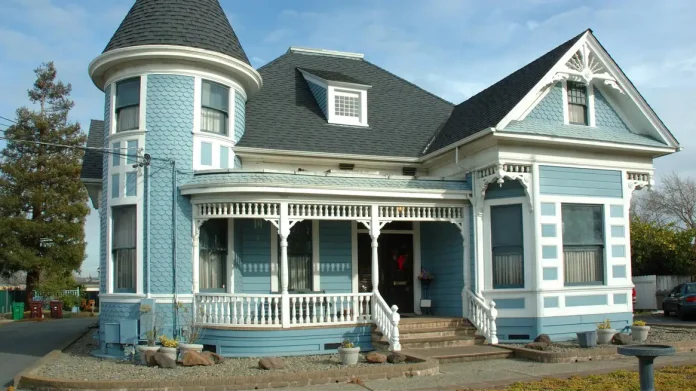 Homes that are not new are often described by real estate agents as having "good bones". This means that the structure is solid and has a high level of quality and workmanship at its core. Of course, you can't see beneath the paint and drywall when looking for a home, so how can you tell if a home has this ideal skeleton? Here are some pointers and things to look out for.
Roof
The roof is one of the most important (and expensive) parts of the house. Find out what the roof is made of (slate, concrete tiles, and metal last much longer than wood or asphalt shingles) and when it was last replaced. Check for visible signs of wear such as sagging, rust, leaks, mold, fungus, lifting, missing, cracks, and curvature. Over time, neglected roofing problems can extend to damage inside the home, so you need to be vigilant and at least not be surprised by the need for repairs.
FOUNDATIONS
The foundation is what actually keeps the house above ground, level, and insulated. If the foundation is bad, the signs will be visible throughout the house. Check for sagging floors and ceilings, musty smells, cracks in floors and walls, tilted chimneys, doors that don't open or latch, and windows that don't open or close completely. Also, check the basement columns and concrete supports to make sure they are completely upright and not leaning.
Layout.
If you are planning to remodel (or not), you will want to pay special attention to the size and current layout of the house. Is it open or closed (each separate area enclosed by its own wall)? Consider the number of floors, size and location of bathrooms, bedrooms, etc. Should the master bedroom be on a separate floor or near the small children's room? Make sure the laundry room is conveniently located – Evaluate the location of kitchen and bathroom appliances and toilets, as changes to plumbing and electrical work can be expensive.
Natural light
Is the location of the house well-lit with plenty of natural light? Even if you have a gorgeous kitchen, is it overshadowed by a nearby covered patio or screened-in porch? Think carefully about which direction the house faces and how light flows from sunrise to sunset. (South-facing windows get more light than north-facing windows, east-facing windows get sunlight in the morning, and west-facing windows get sunlight in the afternoon.)
Signs of Moisture and Structural Decay
Moisture has a major impact on the structure of a house. Watch for visible effects of moisture such as wood rot, mold, damp floors, water stains on ceilings, peeling wallpaper, peeling floors, termite damage, and musty odors. If you see cracks in the walls, warped ceilings, or eroded concrete, pay special attention to possible structural problems, which can be very expensive to repair.
Hire a professional.
You can gather good information on your own if you know what to look for, but when it comes to buying a home, nothing beats a professional inspection. A certified inspector in your area will thoroughly analyze the home's foundation, roof, heating and cooling system, attic, visible insulation, ceilings, floors, and other structural elements. You may also want to add inspections for radon gas, mold, pests, and lead. If the inspector does not cover electrical issues, consider hiring an electrician to point out potential electrical problems and recommended upgrades.