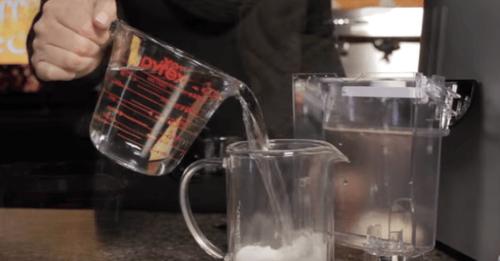 There's one thing the average person can't do without in their day, and that's coffee. Food, water and sleep are also important, of course, but we all know that coffee is our daily bread and butter. That's why our coffee makers are our best friends: they produce what gets us through the day. Needless to say, every now and then we need to give these special appliances a little boost, and that starts with descaling your coffee maker.
Descaling is a crucial step in keeping your Keurig or other coffee maker running as long as possible. While it's not something we all know how to do, it's important to learn how to do it in order to get the most out of your coffee maker. Not sure where to start? Don't worry. We've got you covered here with a comprehensive guide to descaling and cleaning your Keurigs and coffee makers.
How to Descale Your Regular Coffee Maker
The most common method of descaling a coffee maker has always been to use vinegar. While this can work in some cases (and we'll get to that later), vinegar not only makes your coffee machine smell funny, but it also tends to deteriorate the rubber and metal seals inside your machine.
YOU WILL NEED – Decalcifier – Mug – Baking Soda
STEP 1: First, you need to find the right descaler. This may take a little research, but if you're looking for an easy solution, check your machine manufacturer's website. For example, if you own a Mr. Coffee, try doing a web search or call the company to find out what brand of descaling product they have. Most companies have one, so you'll know right away if the product is right for your coffee maker.
If you want a product that is NOT made by the manufacturer, go to the Whole Latte Love website. There they offer a step-by-step process for finding the right descaling product for you.
STEP 2: Once you've found the perfect descaling product, it's time to get to work. Add the descaling solution (whether it's a liquid, powder or tablet) to your water supply and run your machine as if you were brewing. Be sure to run normal water through it a few more times, so that all the product is removed from the machine.
The best way to tell if your machine is rinsed properly is to do a little science experiment. Add baking soda to your water. If there is any acid left over from the descaler, it will start to bubble up.
How to Descale Your Keurig
Keurigs are not exempt from descaling – they suffer the same buildup that can ruin your machine!