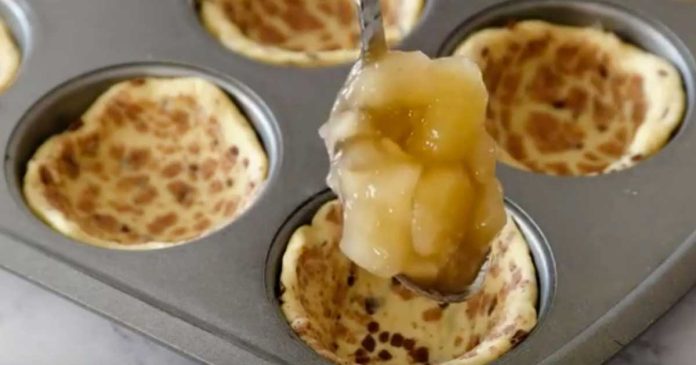 Fall is here, and you know what that means: it's time to make a bunch of baked goods using the best product of the season… apples! The first apple-inspired recipe we're going to try? Three-ingredient apple pie cups and cinnamon, of course!
Baking a pie is great and all, but it can be a slightly overwhelming task. That's why bite-sized apple pies are the perfect solution!
This is a quick, easy, and cheap dessert to make if you're ever in a pinch. And the best part? No one will know that you only used three ingredients to make it!
Click on the video below to watch this recipe unfold.
Thanks to TipBuzz for sharing this mouthwatering dessert recipe!