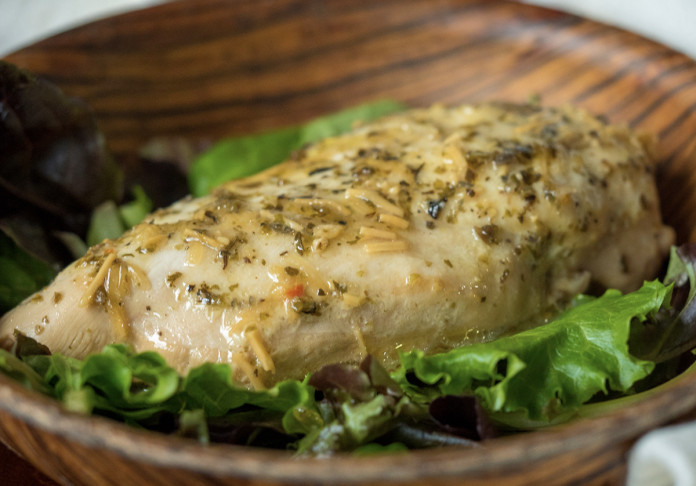 OH MY GOD, I ABSOLUTELY LOVE This Olive Garden-inspired slow-cooker chicken because it is absolutely delicious, and it makes me think that I am eating in a high-class restaurant. The recipe that I am going to present to you include dried spices like oregano and rosemary, but you can add some Italian spices too. What I like about this recipe, is the fact that it gets along very well with pasta, salad, and even rice. So here is what you are going to need.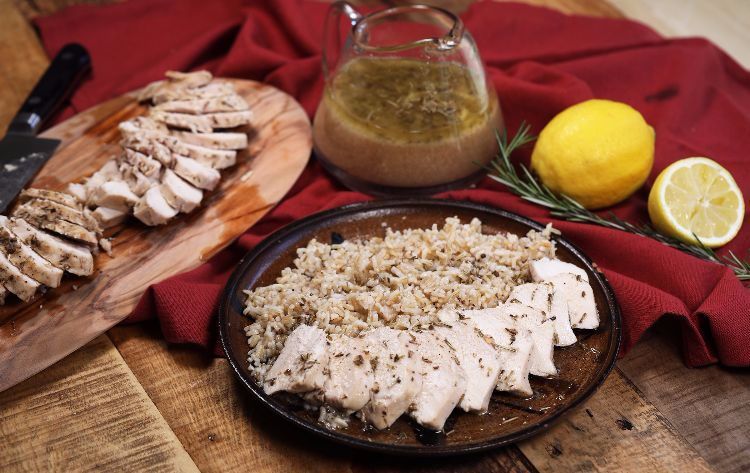 Ingredients:
2 cups of Italian dressing

A ½ cup of shredded Parmesan cheese

½ lemon, juiced

1 teaspoon of dried oregano

1 teaspoon dried of rosemary

1 teaspoon onion of powder

2 teaspoons garlic of powder

1 teaspoon of salt

½ teaspoon of pepper

4 boneless, skinless chicken breasts
How to make it:
This recipe does not take a lot of effort to do, you only have to follow these 4 simple steps.
Step 1: Start by putting all of the ingredients except the chicken into a 6-quart slow cooker and start to mix them properly.
Step 2: Add chicken and coat both sides in the sauce.
Step 3: Cook it on low for about 3 hours.
Step 4: Serve it with pasta, salad, or rice and of course the sauce from the slow cooker.