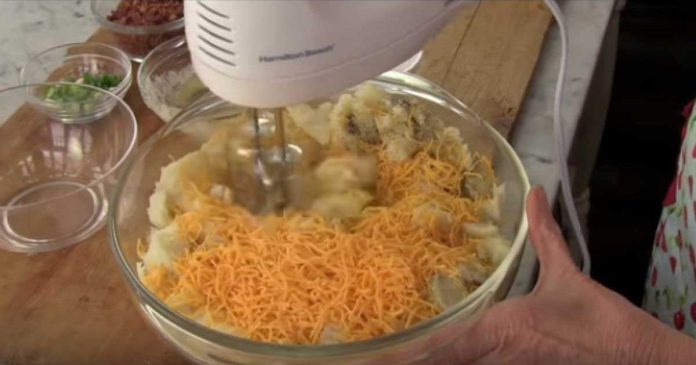 I can't express how much I love all members of the potato family. French fries, fried potatoes, mashed potatoes, baked potatoes… the list really goes on and on. Speaking of baked potatoes, the best kind of baked potato is the one that is cooked twice. And speaking of twice-baked potatoes, why not turn this crowd favorite into a casserole?!
The ladies at Gooseberry Patch have created a twice-baked potato casserole recipe that is as delicious as the name suggests. Think of all the best ingredients – potatoes, cheddar, bacon, green onions, sour cream. Combine all these mouthwatering flavours and you'll have a meal the whole family will enjoy.
Baked potato casserole is a warm, hearty dish, the perfect example of comfort food. For all these reasons and more, this recipe is great to make for a holiday dinner, potluck or barbecue. I feel like I'm always at potlucks, whether it's for work or for an event my kids are involved in. And that's exactly why I'm going to keep this recipe!