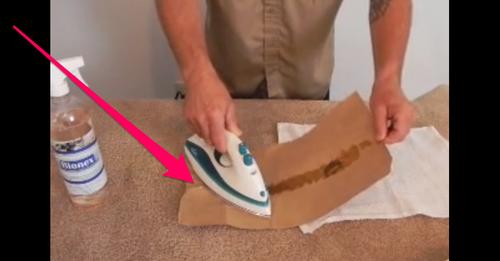 We've featured tips on how to remove carpet stains without calling in the professionals on Tip Hero before, but this creative method could come in handy in a crisis. If you've ever ruined a carpet by spilling candle wax on it (yes, I'm raising my hand), you can use this method to prevent it from happening again.
Here's what you do:
Remove any excess wax that you can without disturbing the carpeting pile.
Cut a paper grocery bag to make a flat surface that's large enough to cover the spill plus some more area. Place this over the wax.
Press down on the bag with a warm (not hot) iron and move in small circles. The wax will liquefy and create a grease-like stain on the paper bag.
Once an area of the bag has this type of stain, move a clean part of the bag over the stain and repeat until all of the wax attaches itself to the bag.