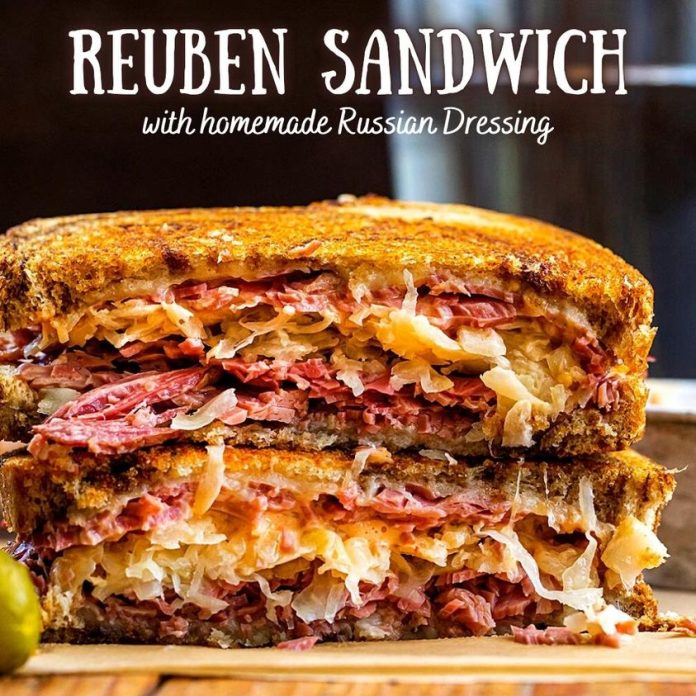 Piled high with Swiss cheese, corned beef, and sauerkraut, this Reuben Sandwich stays one step ahead of other Reubens by using a homemade herbed butter!
PREP TIME : 10 MINS
COOK TIME : 10 MINS
TOTAL TIME : 20 MINS
Ingredients
Herbed Butter
▢¼ cup (½ stick, 57 g) butter
▢½ teaspoon dried minced garlic
▢½ teaspoon dried minced onion
▢½ teaspoon sesame seeds
▢¼ teaspoon poppy seeds
▢½ teaspoon sea salt
Reuben
▢1 pound deli corned beef
▢1 loaf marble rye bread
▢1 cup (245 g) Russian Dressing
▢8 ounces sauerkraut
▢12 slices Swiss cheese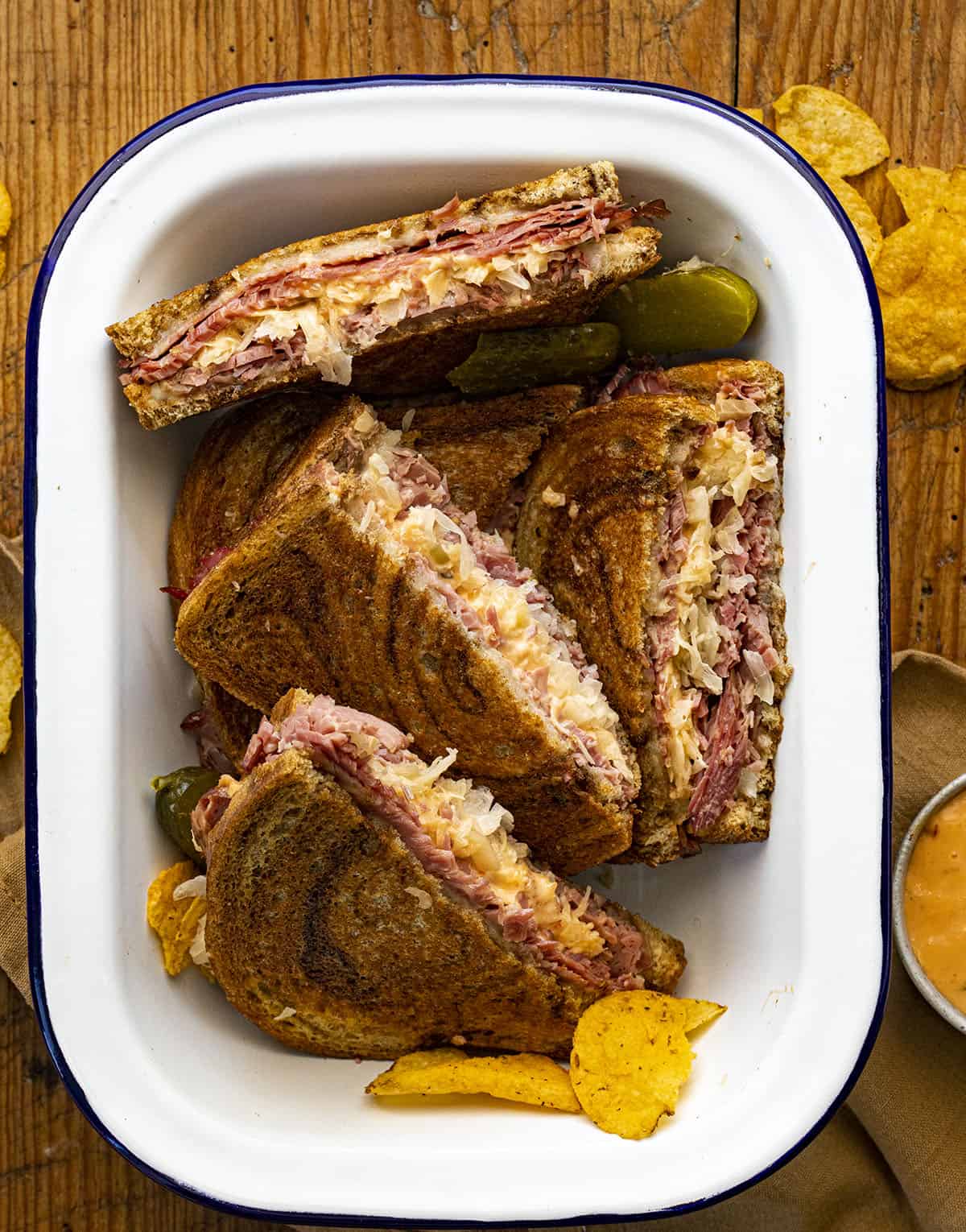 Instructions
Herbed Butter
In a small bowl, mix together butter, garlic, onion, sesame seeds, poppy seeds, and salt. Set aside.
Reuben
Steam the corned beef by placing a small amount at a time (about ¼ pound) in a damp paper towel and placing it in the microwave on high for 30 seconds.
Heat the sauerkraut (cover in the microwave for about 30 seconds or until heated through).
Butter one side of each slice of rye bread using the herbed butter. Place 2- 3 slices of buttered bread on heated skillet or grill pan over medium-low heat.
Layer the Swiss cheese, corned beef, sauerkraut, Russian dressing, more corned beef, and another slice of cheese and top with another slice of bread (butter side up).
Heat until bread slightly browned and crispy and cheese melted about 2-3 minutes. Flip and repeat with the opposite side.
Nutrition
Course: dinner, Game Day, Main Course
Keyword: Classic Reuben, Reuben Sandwich, Russian Dressing
Servings: 6
Calories: 563