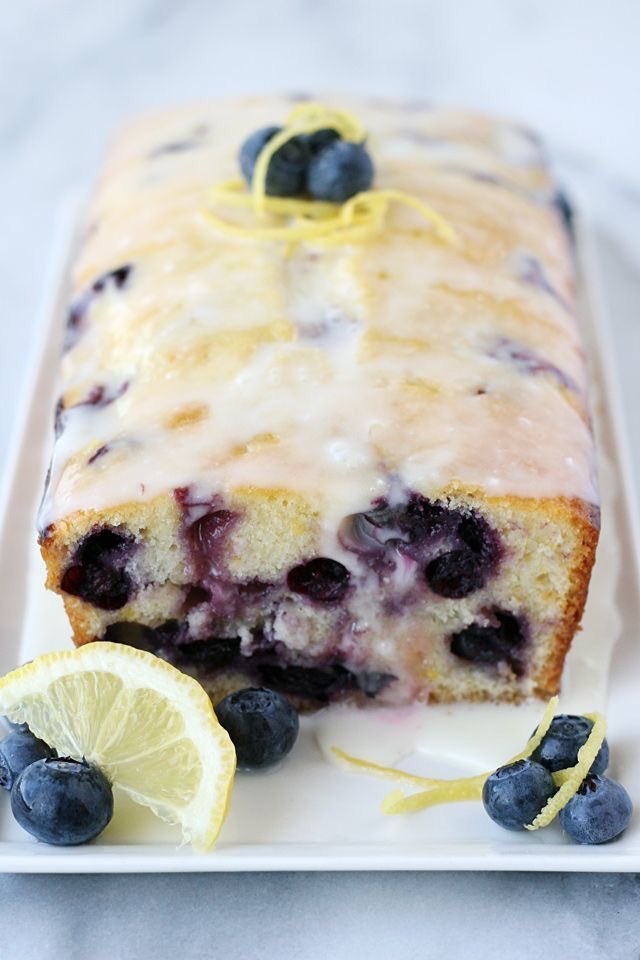 "The scent of freshly baked bread, reminiscent of a babbling brook's gentle murmur, possesses an indescribable power to evoke innocence and delight." —M.F.K. Fisher
We're thrilled to have you join us today, my friend, as we introduce you to the divine delight known as Lemon Blueberry Bread!
This exquisite recipe is a breeze to prepare, requiring minimal ingredients and effort. It's the perfect addition to your breakfast, snack, or brunch repertoire. Waste no time; let's dive right in! Your neighbors and loved ones are sure to inquire about your secret.
"As flour is to bread, so is peace to poetry." —Pablo Neruda
How to Prepare: Dear friend, make yourself at home as we guide you through these straightforward steps. Don your apron, and let's embark on this culinary adventure together!
Pro Tip: You can opt for either fresh or frozen blueberries; if using frozen, there's no need to thaw them, use them as they are.
Simple Instructions:
Preheat your oven to 350°F.
Take an 8×4 inch loaf pan, generously butter it, and line it with parchment paper.
In one bowl, combine melted butter, one cup of sugar, vanilla extract, and eggs.
In another bowl, mix flour, salt, and baking powder, then gently incorporate it into the egg mixture.
Add milk and gently fold in the blueberries.
Introduce lemon zest and blend everything with a spatula.
Ingredients:
1/3 cup of melted butter
1 cup of sugar
3 tablespoons of lemon juice
2 eggs
1 teaspoon of salt
1 teaspoon of baking powder
1 ½ cups of all-purpose flour
½ cup of milk
1 cup of fresh or frozen blueberries
½ cup of chopped walnuts
2 tablespoons of grated lemon zest
For the Glaze:
1 cup of confectioner sugar
1 tablespoon of melted butter
2 tablespoons of lemon juice
Lemon Blueberry Bread
Prep time: 15 minutes
Baking time: 1 hour
Total time: 1 hour and 15 minutes
Servings: 16 slices
Did you relish the Lemon Blueberry Bread? Did you savor the burst of citrus and the delightful flavors with each bite? Share your thoughts with us in the comments below!
Helpful Tips: To ensure your Lemon Blueberry Bread turns out perfectly:
Use an 8×4 inch loaf pan.
Avoid overmixing to prevent a tough texture.
Line the pan's sides and bottom with parchment paper for easy removal.
Mix wet and dry ingredients in separate bowls.
Toss blueberries in flour before adding them.
Store your Lemon Bread in the refrigerator; it keeps for up to 4 days.
Serving Suggestions: Wondering what pairs wonderfully with this magnificent cake? Consider milkshakes, fruit juices, fresh fruit slices, or even a glass of wine. You can also get creative and craft your own dessert to surprise everyone!
How to Keep Your Cake Moist: For the moistest results, steer clear of low-fat milk. Use whole milk and ensure your eggs are at room temperature before you begin baking.
Storing Your Lemon Bread: If you have leftovers, freeze them! Simply seal it in a large plastic bag, making it airtight, or wrap it with plastic wrap.
How to Make It:
In a mixing bowl, beat together butter, 1 cup sugar, juice, and eggs. Combine flour, baking powder, and salt.
Stir into the egg mixture alternately with milk. Fold in lemon zest, nuts, and blueberries.
Pour the batter into a greased loaf pan. Bake at 350°F for 60 to 70 minutes.
For the Glaze:
Combine the glaze ingredients; drizzle over the warm bread. Allow it to cool completely.
Enjoy your meal, dear folks! And don't forget to share this recipe with your friends and loved ones!
Additional Information: Nutrition (per slice):
Calories: 181
Total Fat: 7g
Saturated Fat: 3g
Trans Fat: 0g
Unsaturated Fat: 2g
Cholesterol: 38mg
Sodium: 149mg
Carbohydrates: 25g
Fiber: 1g
Sugar: 17g
Protein: 3g
credit of the picture : rattibha