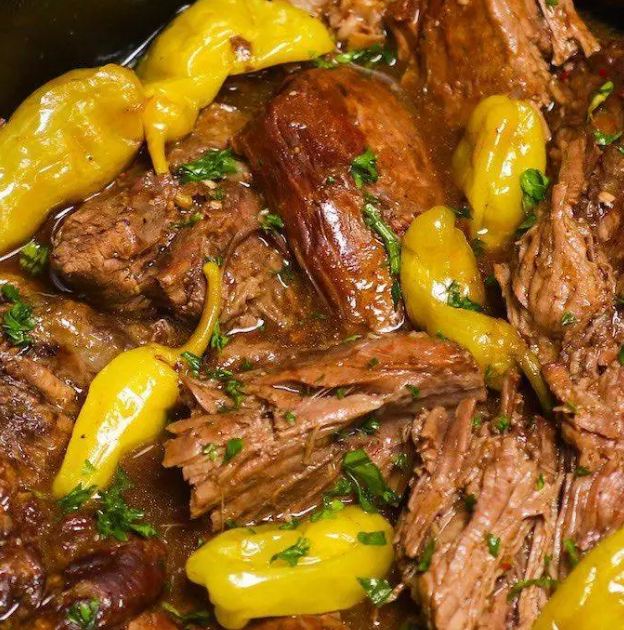 I don't know why it's named Mississippi Roast, but if I could, I'd change the title of this roast to "the best roast of your life." Whatever the name is, you just have to do it as soon as possible! Six simple ingredients, zero effort, 100% satisfaction for dinner and leftovers!
This Mississippi roast is one of our favorite dishes to do during the week when we run out of ideas and/or just want a lot of leftovers so we don't have to worry about the dreaded "what's for dinner" every night.
Literally throw a roast into the slow cooker and pour a few ingredients over it, put it back and forget about it.
Some days I'm at work and forget I have a meal waiting for us at home until I walk through the dressing room and the smell hits me.
It's intoxicating!
Ingredients : 
3-

 

pound

 

chuck roast

1-

 

ounce

 

packet of dry ranch seasoning mix

1-

 

ounce

 

packet of dry au jus gravy mix

6

 

tbsp

 

unsalted butter

1/4

 

cup

 

water
HOW TO MAKE IT :  
CLICK NEXT PAGE BELOW TO CONTINUE READING …