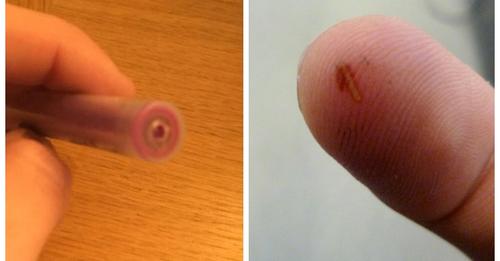 Being a parent is an incredible journey, filled with heartwarming moments, laughter, and the daily enchantment of watching your children grow. However, it's not all sunshine and rainbows. Sometimes, you have to contend with the less pleasant aspects of parenting, like the dreaded splinter.
If you've ever had the misfortune of dealing with a splinter in your child's finger, you're well aware of the ordeal it can become. The initial screams and tears are often followed by the delicate operation of extracting that tiny, troublesome piece of wood using tweezers, all while your little one squirms in discomfort. When you finally succeed in removing the splinter, it feels like a minor miracle.
But what if I told you there's a clever mom out there who has a painless, tear-free solution for this age-old problem? Allow us to introduce Claire Bullen-Jones, affectionately known as the "Splinter Ninja Extraordinaire." She unveiled her ingenious splinter removal trick on social media, and it quickly gained viral status for its sheer brilliance. And here's the best part – all you need is a syringe.
According to Bullen-Jones, this trick is as easy as it is effective. If your child has a splinter, here's what you need to do: reach for the box of Calpol, a popular children's medicine in the UK (equivalent to Infant Tylenol/ibuprofen in the USA), and extract the accompanying syringe.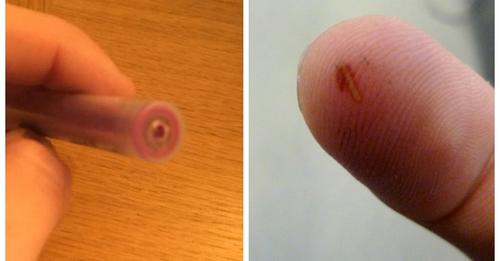 Now, with syringe in hand, here's how it works: "Position the small hole at the bottom of the syringe as accurately as possible over the splinter," advises Bullen-Jones. "Ensure the syringe is touching the skin and then gently pull. Be certain there's no gap, or it won't work. Most likely, the syringe will effortlessly pull the splinter out the first time around. No pain, no tugging, and no distress for your little one."
It's as simple as that – no more wrestling with menacing tweezers. You're essentially "sucking" the splinter out, and it's nothing short of amazing.
But wait, there are more helpful tips from Bullen-Jones to ensure your splinter-removal mission goes smoothly. First and foremost, act swiftly. "Don't pull slowly! You have to do it rather quickly! If the splinter is particularly stubborn, repeat the process a few times," she recommends. "It saves a considerable amount of time, and the ultimate reward is seeing your child smile at the end, instead of seeing red faces and tears."
One additional advantage of using a syringe is that it provides a clear view of whether the splinter has been successfully removed and, if so, how much of it. "The plastic is transparent, allowing you to inspect what has been extracted from the skin!"
Pretty ingenious, wouldn't you say?
So, the next time you find yourself faced with the task of removing a splinter from your child's finger, consider giving this remarkable trick a shot. Your child will likely thank you, and you'll be spared the theatrics of tweezers and tears. Parenting just got a little easier! Have you ever attempted to remove a splinter from your child's finger? Are you now tempted to try this syringe trick the next time the situation arises?
SOURCE of the picture : tiphero