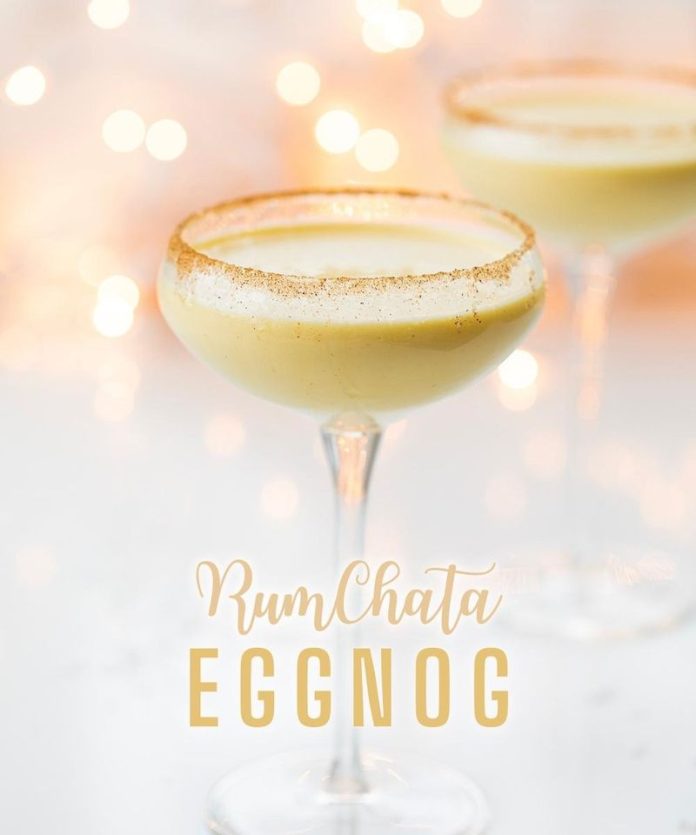 Rumchata Eggnog is an alcoholic drink made with eggnog and RumChata® served in a glass with a sugar and cinnamon rim. It's the perfect cocktail to serve at your Christmas and New Year's parties! And, I even have a copy of homemade Rumchata and eggnog that you can use in the drink.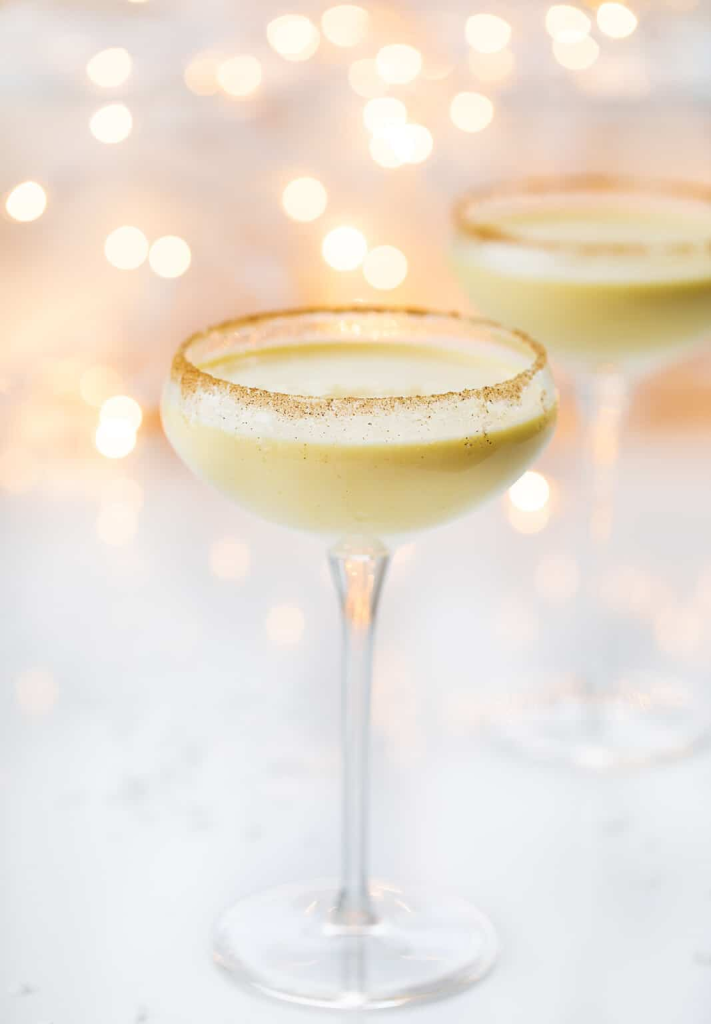 Rumchata Eggnog
Eggnog season, I mean holiday season, is upon us! Eggnog is associated with Christmas and New Year's gatherings, so the more ways to enjoy this creamy drink, the better! Add RumChata®, another creamy liqueur, to a glass rimmed with cinnamon and sugar to give the drink a festive feel! And don't forget to sprinkle a little cinnamon on top or serve the cocktail with a cinnamon stick.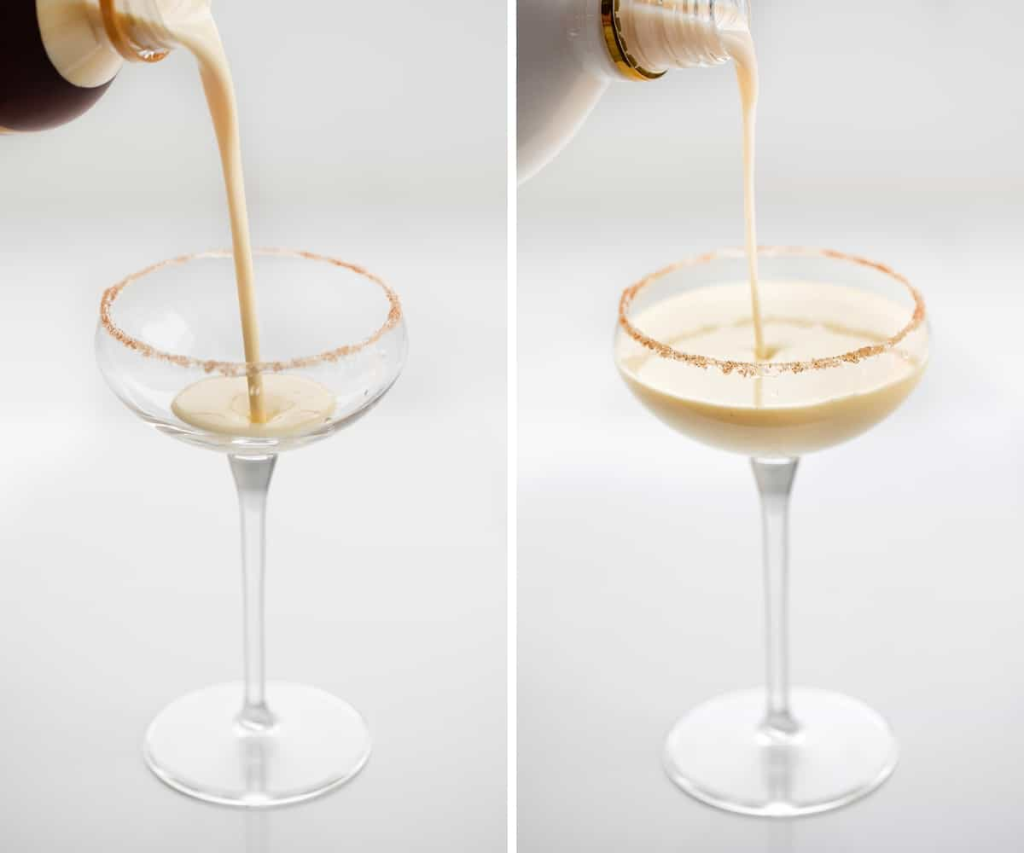 Ingredients and Substitutions
Cinnamon Sugar Rim: You don't need to add the cinnamon sugar rim to the glass for this drink, but it does add sweetness to every sip. Have some cinnamon on hand for garnish too! Or, add a cinnamon stick to the cocktail.
Eggnog: I have a more traditional eggnog recipe and a blender eggnog recipe that you can use for this recipe. In both recipes, it's up to you if you add alcohol to the eggnog. After all, RumChata may be enough to give you the alcoholic kick you need.
RumChata: RumChata® is a creamy liqueur made in Wisconsin and is described as a Caribbean rum that is blended with Mexican spices and Wisconsin dairy cream. It's a little cinnamon spice in every sip. Make one if you don't have any on hand. Or, try another rum cream like Ricura, O'Riley's, Sangster's or Ponche Kuba. Baileys Irish Cream would also be an option for a cream liqueur made with Irish whiskey.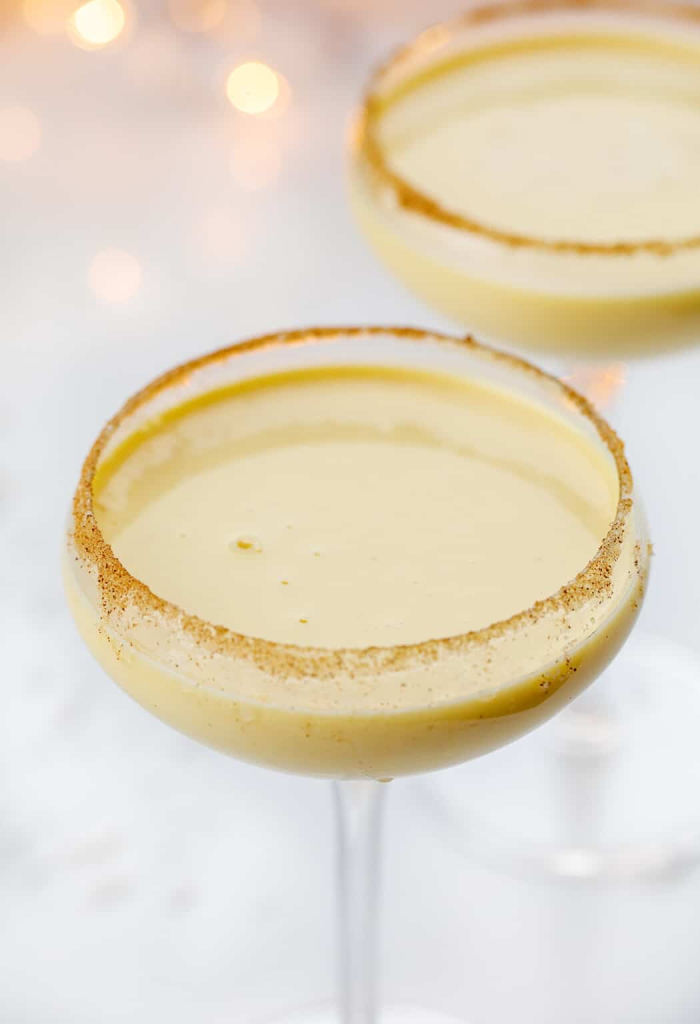 PREP TIME : 5 MINS
TOTAL TIME : 5 MINS
Ingredients
▢1 teaspoon granulated sugar
▢¼ teaspoon ground cinnamon
▢4 ounces eggnog
▢2 ounces RumChata®
▢ground cinnamon, for garnish
Instructions
On a small plate, mix together the sugar and cinnamon.
Wet the rim of a glass with water. Then dip the rim in the cinnamon and sugar mixture.
Add eggnog and RumChata®. Stir to combine.
Garnish with ground cinnamon. Serve.
Nutrition
Course: Drinks
Keyword: Rumchata Eggnog
Servings: 1 drink
Calories: 316