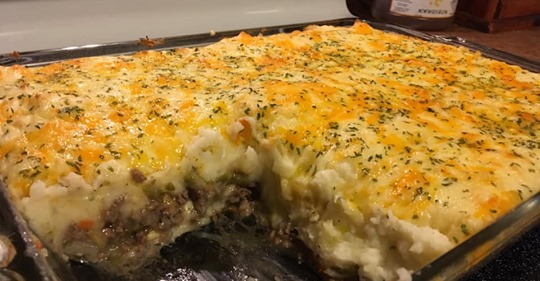 Shepherds pie is a classic recipe. I strongly feel it is well deserved to be a part of every occasion. It is so hearty, flavourful and comforting at the same time. It could be prepared with minced beef or lamb, that is cooked in a gravy with onions and other vegetables and topped with a layer of mashed potatoes before it is baked.
Now guys, this must be a common recipe in most of the Irish or European households. But trust me, the secret to nailing this dish is to perfect all the different components of this pie. The minced meat needs to be browned well before adding other ingredients to impart all good flavours from the meat. I would suggest not to rush with the gravy, that is the foundation of this pie. So let it simmer before you decide to assemble. Make a smooth and luscious mashed potatoes, without any lumps. I always make sure to taste everything before assembling, because for a dish like this, balance of flavours and textures are important. Nobody wants to have a flat, flavourless Shepherds pie. As a cook I think it is important to respect these classic recipes and when you do that people are going to love every bit of what you make.
The Best Classic Shepherd's Pie – AKA Shepards Pie or Cottage Pie. Ground Beef (or lamb) with vegetables in a rich gravy, topped with cheesy mashed potatoes, and baked.
How to make it:
Click Next Button Bellow for Full Recipe…