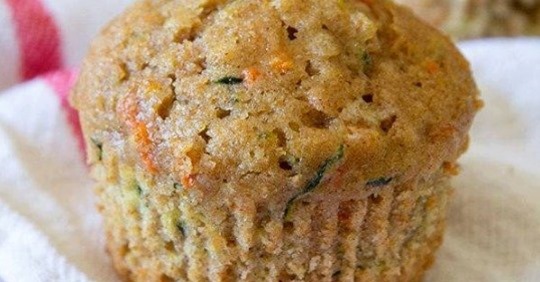 Muffins are super delicious and it is definitely one of my favourite things to have for breakfast. Oh, what I could give to have those moist chocolate chip muffins everyday without feeling guilty for having all those calories !
That is how I figured out a way to tweak the recipe and still enjoy the goodness of these beauties. Zucchini, carrots and oatmeal are the best healthy combinations to have in a muffin and more importantly, have for breakfast. Your daily intake for fiber would mostly be taken care by these healthy and delicious muffins. It is also a clever way to get your kids to have these vegetables which otherwise they would turn their heads at. Muffin gets everyone excited, so why not make use of it for a healthier cause ? Ensure to remove the water content from the vegetables and use them in your cooking instead of throwing them away. Removing the water content would ensure the right consistency of the batter.
I like adding some raisins in the batter to have a contrast of flavours. Do try them and let me know your feedbacks !
How to make it:
Click Next Button Bellow for Full Recipe…