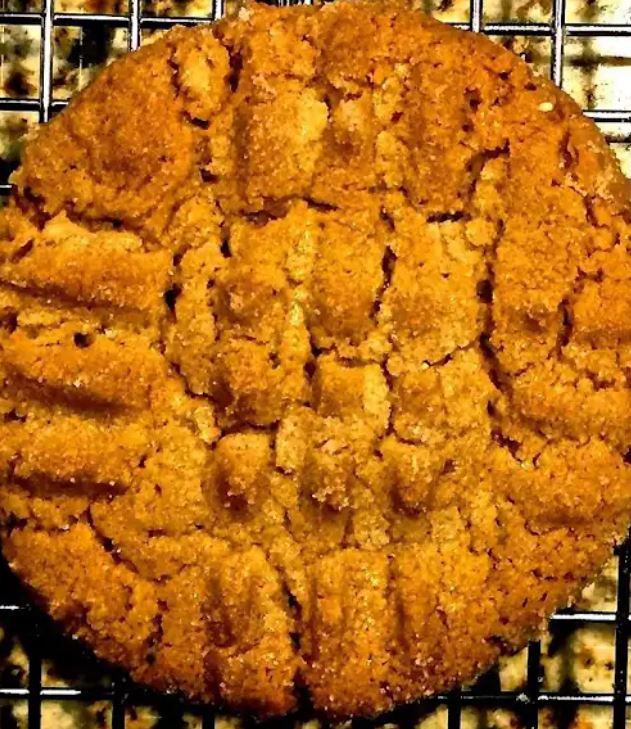 My grandma's recipe for her when she got married in 1926. My Grandma had 12 children, my mom was the youngest, who love cookies so Grandma made these often. This was her recipe that she wrote down on an old piece of papered gave to my mom in 1965. I only change lard to butter, and I used Jiff's Crunchy Peanut Butter, all else is unchanged.
Serves: Yields:6 Dozen cookies 
Prep: 20 Min 
Cook: 15 Min
Method: Bake
Ingredients
1 cunsalted butter
1 1/2 cpeanut butter, creamy or crunchy
1 csugar
1 clight brown sugar
2 largeeggs, room temp.
2 1/2 csifted, all-purpose flour
2 tspbaking soda
1/2 tspsalt
How to Make Old Fashion Crispy Peanut Butter Cookies
OVEN:Preheat oven to 350°F.
BEATING:Beat the butter and sugars together on med/hight speed, until light and creamy, about 3 mins.
Scarp the sides of the bowl before adding the eggs… making sure there is no remaining sugar on the bottom of bowl.
SHAPING THE DOUGH:For cookies, spoon dough by the tablespoon; roll into balls.

NOTE: Sometimes I roll cookie dough into sugar before placing on cookie sheet.
AND YES… Sometimes, I tend to get side tracked, and end up putting the peanut butter cookies in the oven BEFORE flattening with a fork!
BAKING: Place cookies in the preheat oven and bake the cookies until lightly golden, 15-17 minutes… Time varies on oven actual temp.
Remove the peanut butter cookies the oven. Transferthe peanut butter cookies to a wire rack. Cool cookies completely.