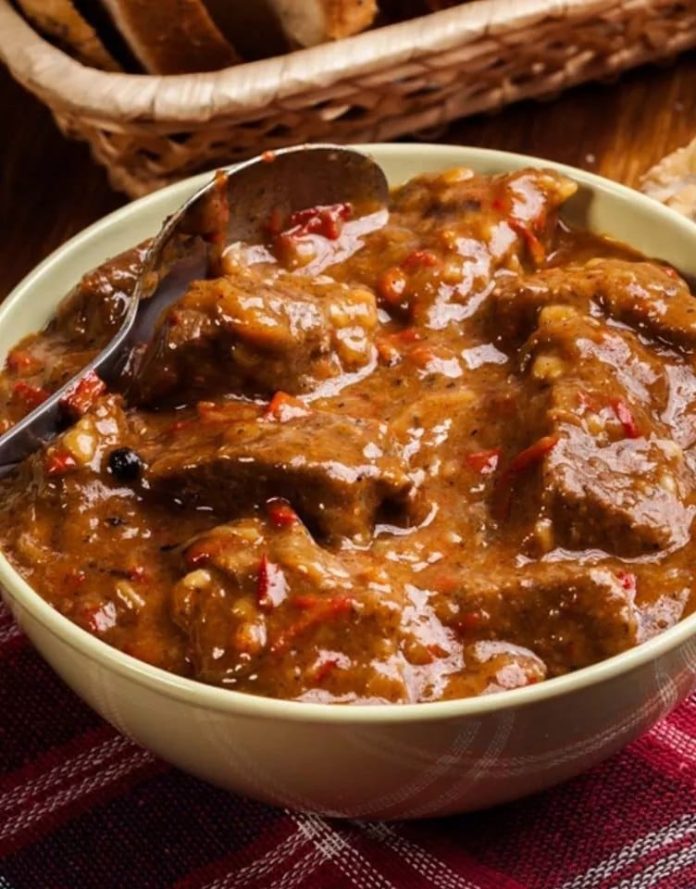 This cherished old-fashioned veal stew has secured its place as a beloved winter classic. Its heartiness, simplicity in preparation, and budget-friendly nature have made it a perennial favorite. Amidst the vast array of traditional veal stew variations, achieving the distinctive flavor and nostalgic comfort of this particular rendition remains a delightful challenge.
For an intensified flavor experience, we recommend preparing this recipe a day in advance and reheating it just before serving. Accompanied by some crusty bread or rolls, it transforms into a genuine feast. Furthermore, this beef stew's leftovers are a treat in themselves. If you have a generously sized pot, doubling the recipe is a straightforward endeavor.
Ingredients:
2 tablespoons of olive oil
2 pounds of diced beef stew meat
2 tablespoons of all-purpose flour
4 cups of water
2 cups of beef broth
1/2 teaspoon of salt
1/2 teaspoon of freshly ground black pepper
4 cups of diced potatoes
2 cups of chopped carrots
1 teaspoon of dried rosemary
1 cup of fresh corn kernels
1 cup of fresh green beans, sliced into 1-inch pieces
1 cup of chopped turnip (optional)
2 cups of chopped fresh tomatoes (optional)
Instructions for Crafting the Timeless Old Fashioned Beef Stew:
Begin by warming the olive oil in a generously sized pot. Add the beef and dust it evenly with all-purpose flour, ensuring every piece is coated, and then proceed to brown the meat.
Pour in the water, beef broth, salt, and freshly ground black pepper. Bring the mixture to a vigorous boil, then lower the heat and let it simmer for approximately 1 hour.
Introduce the diced potatoes, carrots (or turnips), and dried rosemary into the pot. Allow them to simmer together for an additional 1-2 hours until they reach the desired level of tenderness.
Finally, add the fresh corn kernels and sliced green beans, and let them simmer for an additional 30 minutes to harmonize the flavors.
With its timeless appeal and nourishing qualities, Old Fashioned Beef Stew promises to warm both hearts and palates throughout the chilly winter season.
Enjoy this enduring classic!
picture SOURCE : all we cook