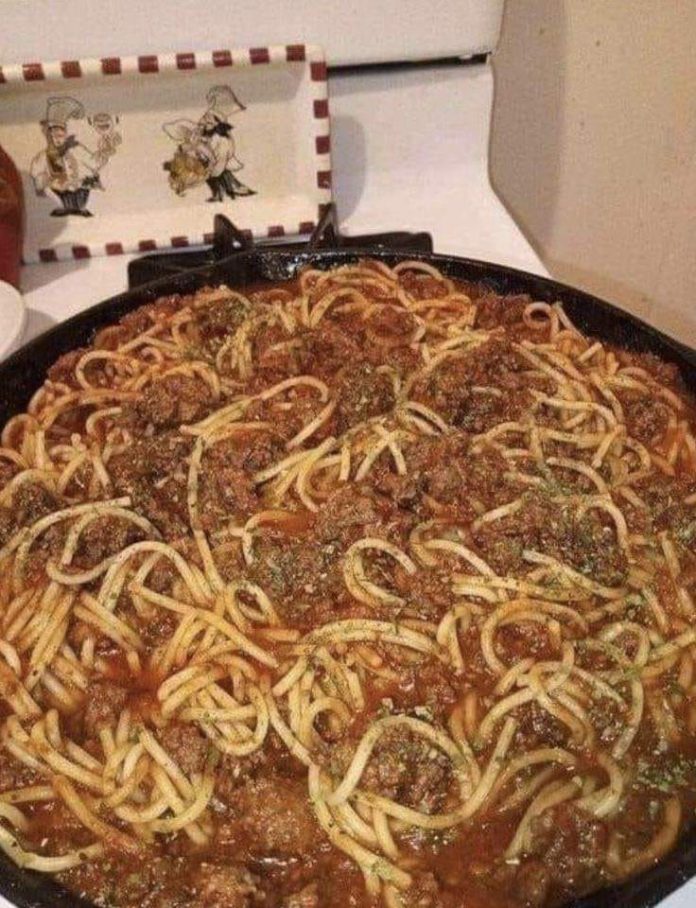 Homemade spaghetti is a comforting classic that embodies the essence of home-cooked goodness. Crafted with love and care, it starts with tender pasta noodles swathed in a rich, flavorful sauce, often simmered with a medley of aromatic herbs and spices. Whether topped with a hearty meat sauce, fresh vegetables, or a simple drizzle of olive oil and grated cheese, homemade spaghetti offers a versatile canvas for culinary creativity. Its familiar aroma wafting through the kitchen evokes cherished memories of shared family meals and brings warmth to any gathering. A plate of homemade spaghetti is more than just a dish; it's a nostalgic embrace of tradition and the heartwarming joy of homemade comfort food.
Ingredients:
1 tablespoon of Olive Oil
1 pound of lean ground beef
1/2 a yellow onion
1 tablespoon of Italian Seasoning
2 teaspoons of garlic powder
1 teaspoon of salt
1/2 teaspoon of pepper
1 tablespoon of freshly minced garlic
3 cups of water
1 jar of Spaghetti Sauce
1 can of diced tomatoes (optional)
16 ounces of spaghetti noodles
Instructions:
Start by setting your Air Pot to the "Saute" mode.
Once it's ready, add the olive oil and diced yellow onion.
Sauté the onions until they become slightly softened.
Add the lean ground beef and the Italian Seasoning, garlic powder, salt, and pepper.
Cook the meat until it's fully browned and cooked through.
After removing the cooked meat, add water to the Air Pot, making sure to scrape the bottom thoroughly to prevent any Burn warnings.
Break the spaghetti noodles in half and arrange them in a crisscross pattern inside the Air Pot.
Pour the Spaghetti Sauce evenly over the noodles.
If desired, add the can of diced tomatoes on top of the spaghetti sauce.
Gradually pour the water over the sides and the top of the tomatoes.
Gently press down on the spaghetti to ensure it's submerged in the water.
Place the lid on the Air Pot, turn the valve to the "sealing" position, and press the "Pressure Cook" button.
Set the cooking time for 5 minutes.
Once the cooking time is up, allow the pressure to release naturally for 5 minutes.
Then, perform a quick pressure release until the pin drops.
Open the lid and stir together the cooked spaghetti, sauce, tomatoes, and meat.
Serve your homemade spaghetti with a side of dinner salad and, if desired, garlic cheese toast. Enjoy!
picture source : allwecook.com