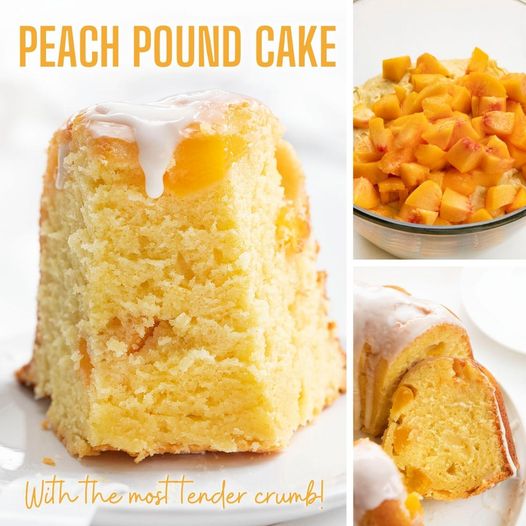 Peach pound cake is a delicate, yet dense pound cake made with fresh peaches and topped with a sweet glaze.
PREP TIME : 30 MINS
COOK TIME : 1 HR 40 MINS
TOTAL TIME : 2 HRS 10 MINS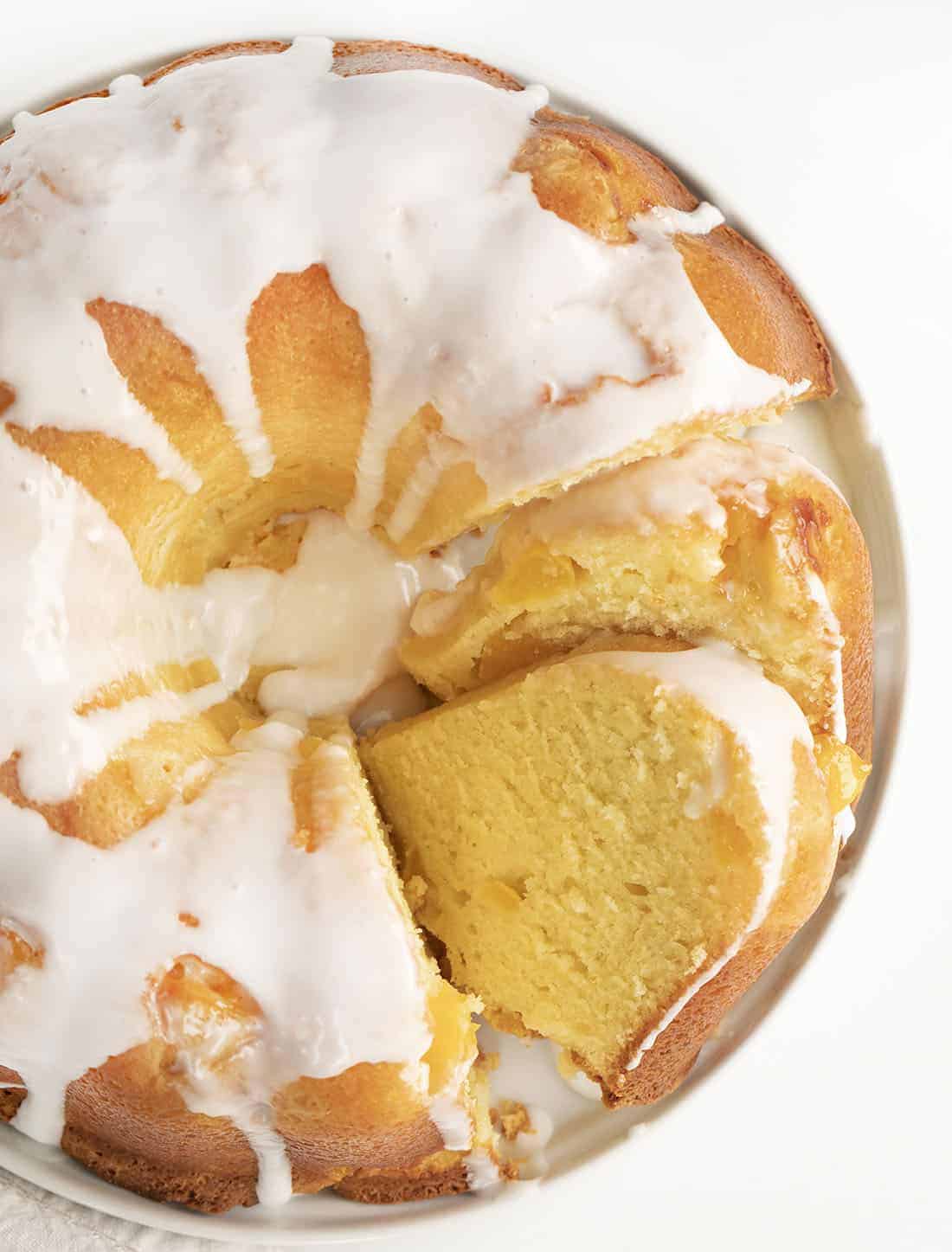 Ingredients
Cake
▢1½ cups (3 sticks, 340 g) unsalted butter, room temperature
▢3 cups (600 g) granulated sugar
▢6 large eggs, room temperature
▢1 teaspoon vanilla extract
▢3 cups (375 g) all-purpose flour
▢½ teaspoon kosher salt
▢¼ teaspoon baking soda
▢1 cup (230 g) sour cream
▢3 fresh peaches, peeled, pitted, and diced (approximately 2 cups)
Glaze
▢1½ cup (187.5 g) confectioners' sugar
▢1-3 tablespoons milk, or cream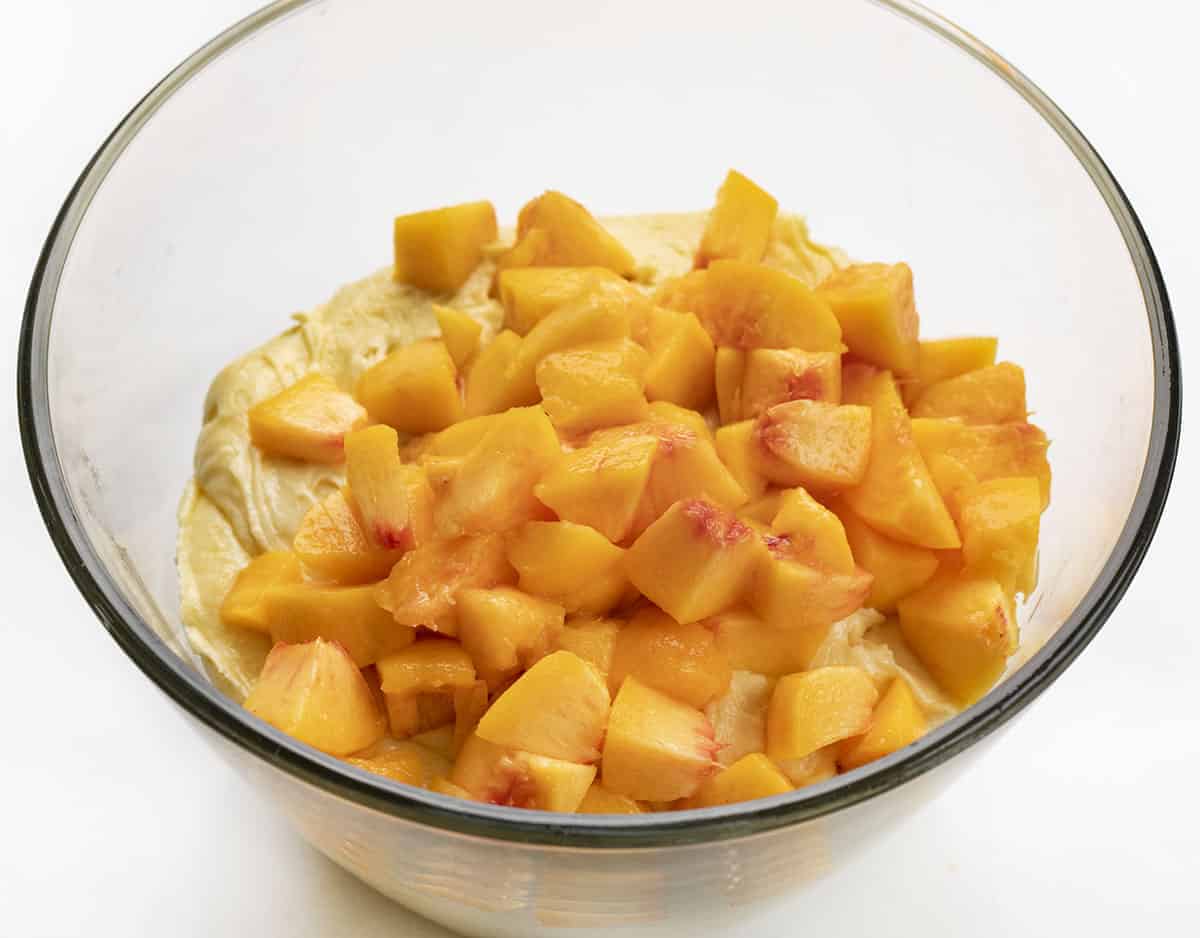 Instructions
Cake
Preheat oven to 350°F. Spray a bundt pan with nonstick cooking spray and set aside.
In the bowl of a stand mixer with a paddle attachment, beat the butter until smooth.
Gradually add the sugar and mix until light and fluffy.
Add the eggs, one at a time, mixing well after each addition. Add vanilla. Scrape down the sides of the bowl as needed.
In a separate bowl, whisk together flour, salt, and baking soda.
On low, beat in the flour mixture alternately with the sour cream, beginning and ending with the flour mixture.
Add the diced peaches and fold them in by hand.
Pour batter into the prepared bundt pan, filling it about ¾ of the way full. Bake for 1 hour 20 minutes to 1 hour 30 minutes. (The cake is done when a toothpick inserted into the center of the cake comes out with a few crumbs, but no wet batter. Do not underbake – you want a golden-brown crust.)
Allow cake to cool in the pan for 10-15 minutes before inverting it onto a plate to let it cool completely.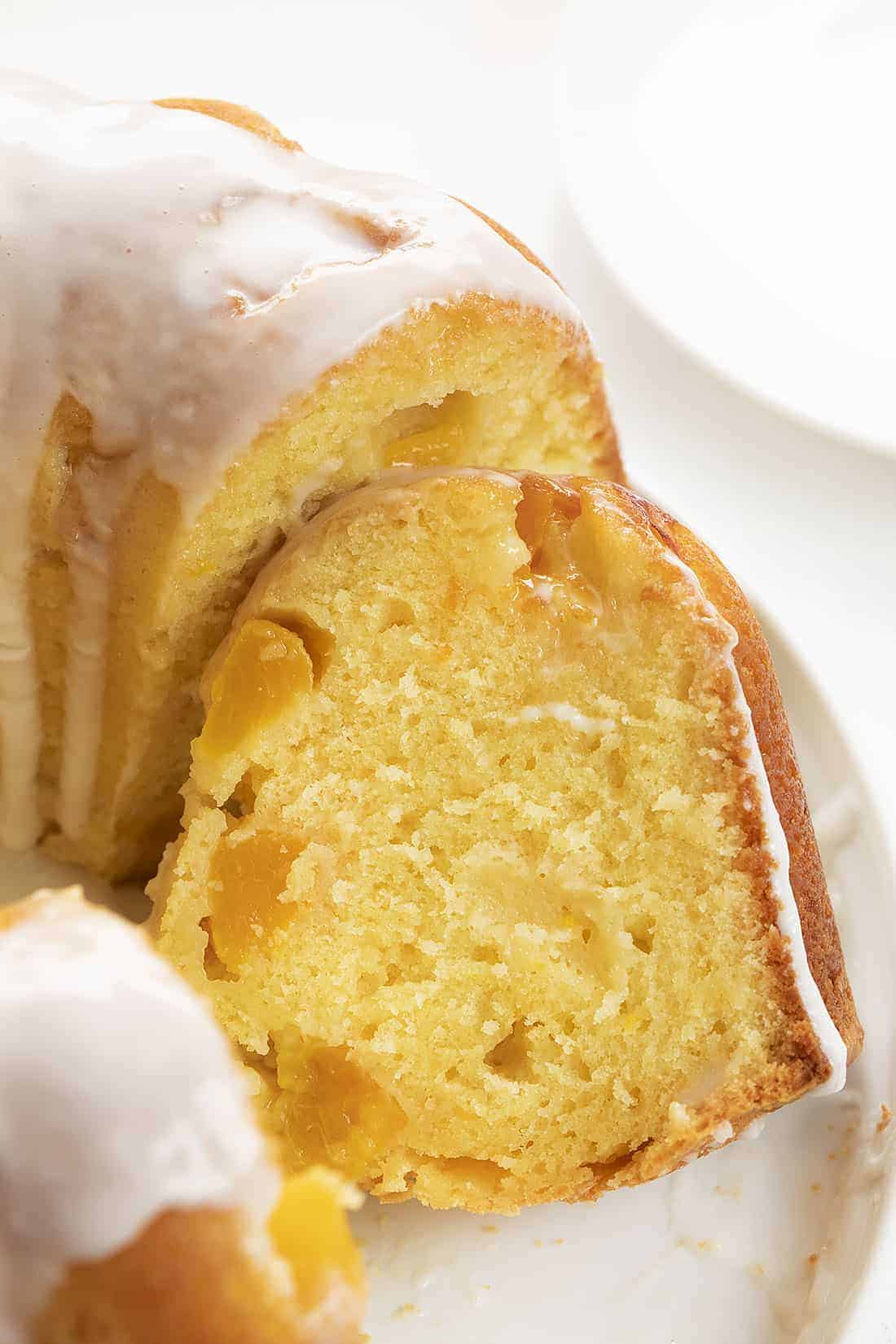 Glaze
In a medium bowl, combine the confectioners' sugar and a tablespoon of milk (or cream). Whisk until smooth, adding more milk until the glaze reaches your desired consistency.
Pour the glaze over the cooled cake and serve.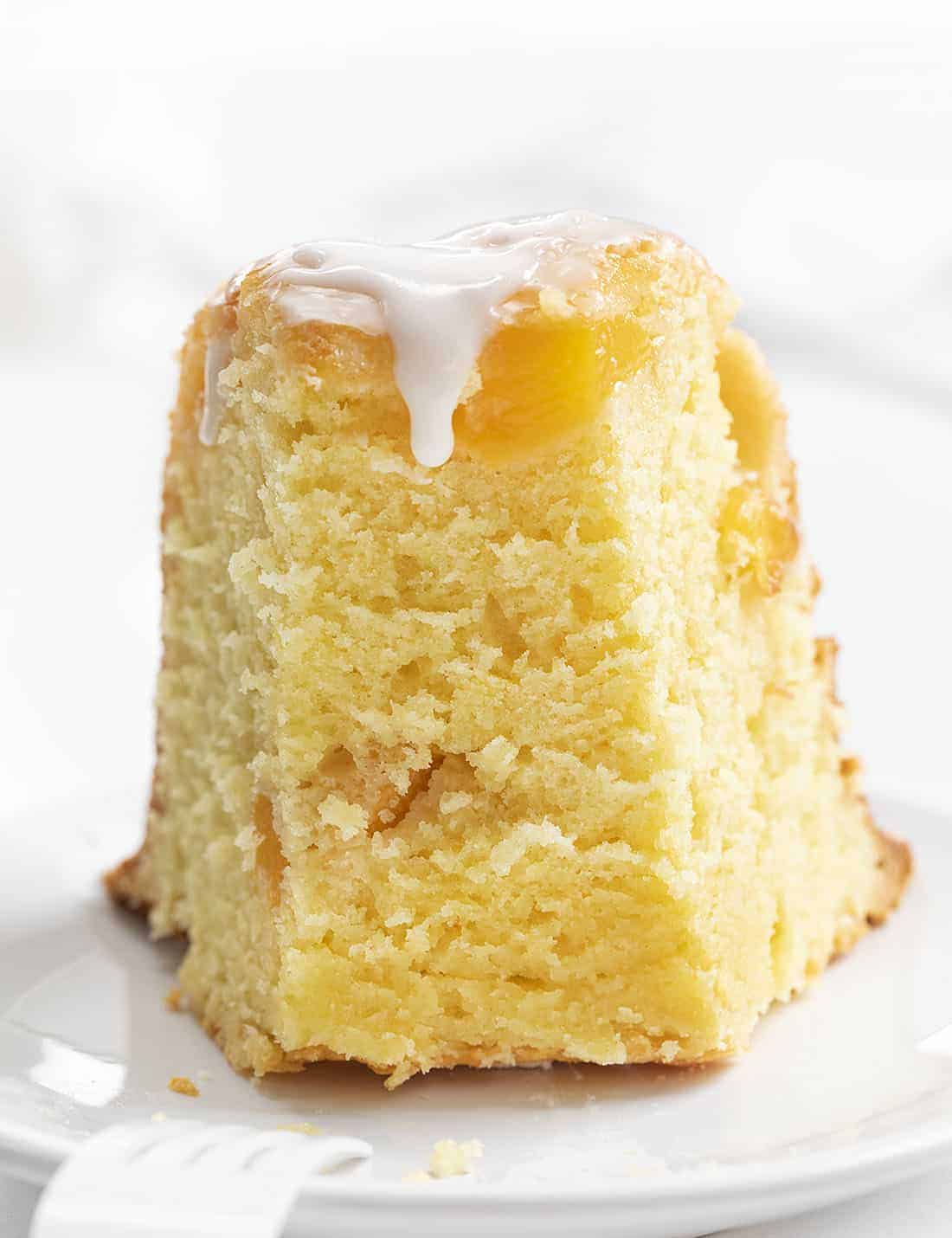 Nutrition
Course: Dessert
Keyword: Peach Pound Cake
Servings: 12
Calories: 649