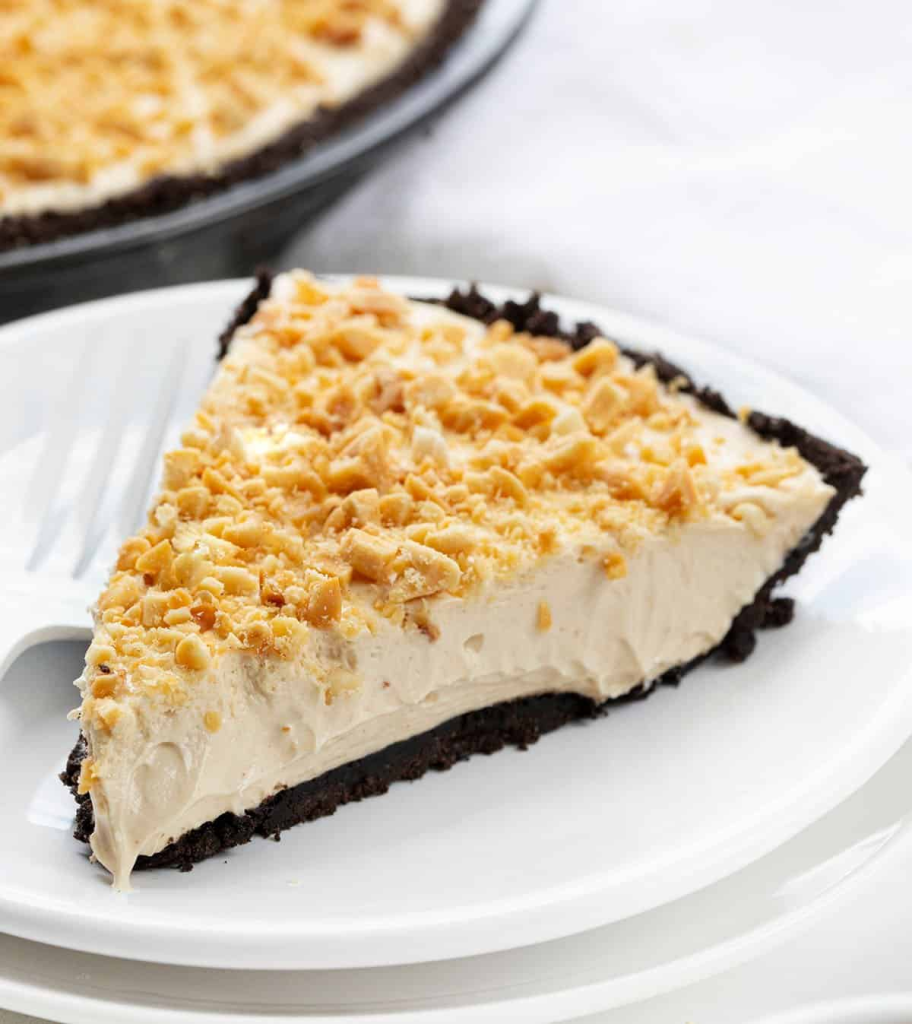 Peanut Butter Cream Pie is a creamy, easy-to-make dish made from Oreo cookie dough and filled with a peanut butter filling and topped with chopped peanuts. Be sure to check out our other no-bake desserts.
Peanut Butter Cream Pie
As soon as I took a bite of this pie, the word "luxurious" came to mind. It was so delicate and full of peanut butter flavor – just what I wanted. But don't tell anyone how easy this was! It's so important. No one will know until they beg for the recipe. This is the perfect no-bake dessert for those hot days when you don't want to use the oven.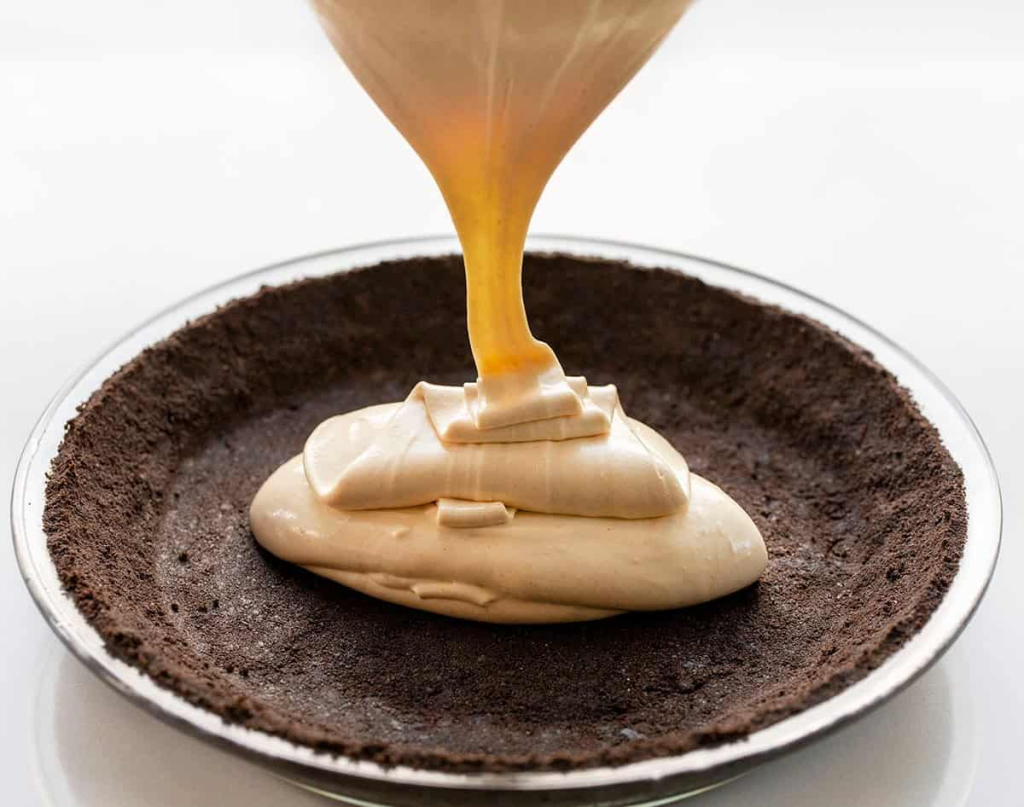 Peanut Butter and Cream Tart Ingredients
Filling : Let cream cheese come to room temperature before mixing with peanut butter, powdered sugar and milk.
Peanut Butter : As mentioned above, I used creamy peanut butter because of the distinct creaminess of this dessert. However, if you have some on hand, you can use crunchy peanut butter.
Whipped topping : Buy the talcum powder and mix it with the filling.
Crust : If you buy Cool Whip, don't forget the pre-made Oreo crust. See, I told you this recipe was easy!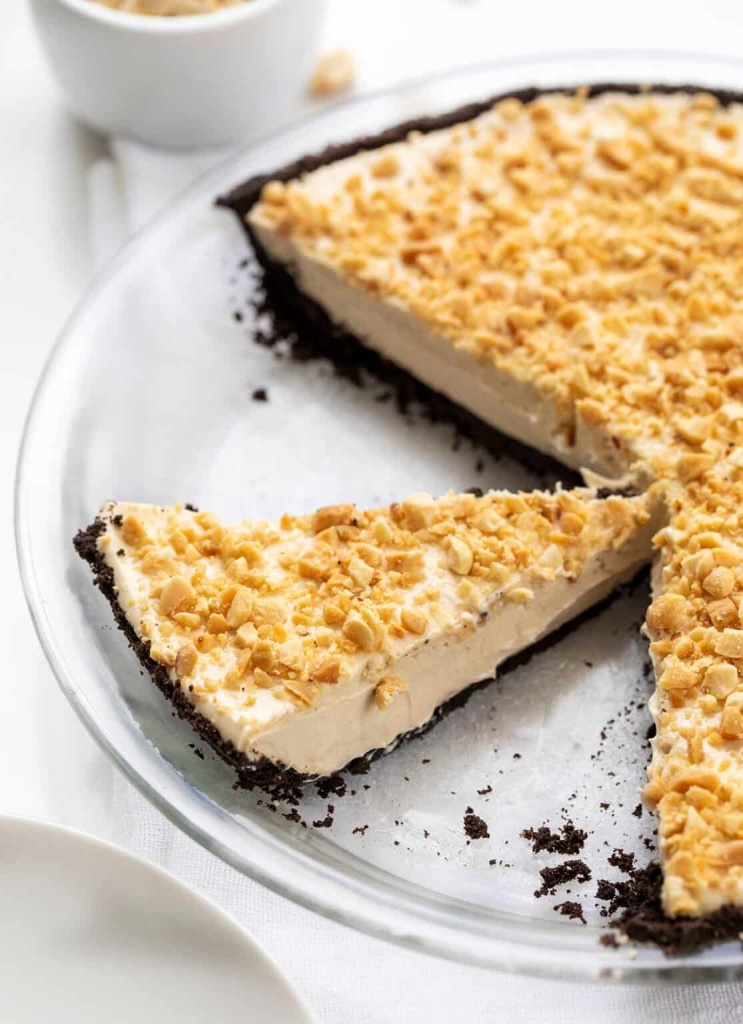 Can I make my own Oreo cookie crust?
Yes!!! You can make the crust by crushing the Oreo cookies with the filling removed. You will need 24 cookies and 3-4 tablespoons of melted butter to spread on the Oreo cookies Press the dough into a 9 inch pie crust.
Can I use homemade whipped cream?
Just like you can make your own pie crust, you can also make your own whipped cream. If it is homemade, you will need about 3 cups to add to the filling.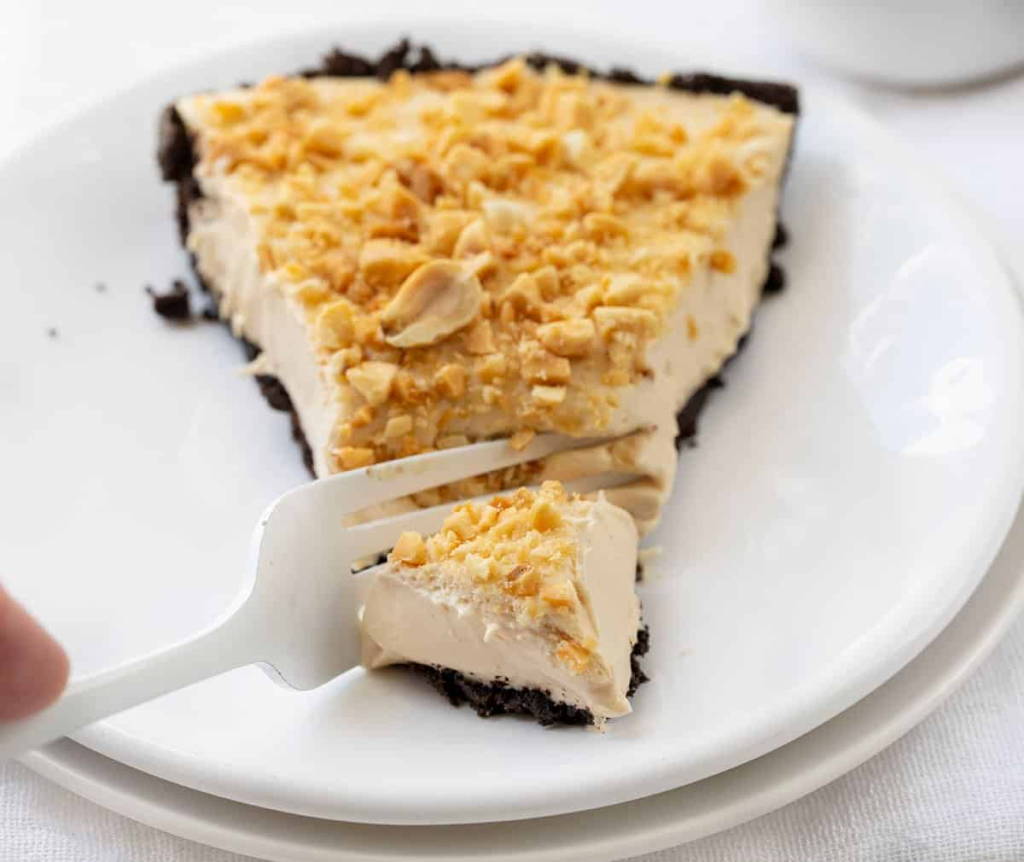 Can I make the peanut butter cream pie ahead of time?
Yes, you can. This is a great dessert to make ahead of time because it must be refrigerated for at least three hours. It will also keep in the refrigerator for up to four days.
Peanut Butter and Cream Pie

Prep time 10 minutes.
Refrigerate time 3 hours
Total time 3 hours and 10 minutes
Peanut Butter Cream Pie is a creamy, easy-to-make treat made from Oreo cookie dough and filled with peanut butter filling and topped with chopped peanuts.
Ingredients
1 package (8 ounces) cream cheese, room temperature
½ cup (129 g) creamy peanut butter
¾ cup (94 g) confectioners' sugar
⅓ cup (82 g) whole milk
1 tub (8 ounces) cool whip
1 store-bought (6 ounces) Oreo pie crust*
¼ cup (37 g) chopped peanuts (optional garnish for the top)
Instructions
In a large mixing bowl using a hand mixer, beat cream cheese and peanut butter until smooth. Add confectioners' sugar and milk. Mix until combined.
Fold in whipped topping until just combined. Transfer mixture to prepared crust and smooth into an even layer.
Sprinkle with peanuts.
Place in refrigerator to chill for 3 hours, up to overnight.
Notes
*See the post for information on how to make your own Oreo pie crust. 
Nutrition
Course: Dessert
Keyword: Peanut Butter Cream Pie
Servings: 12
Calories: 264