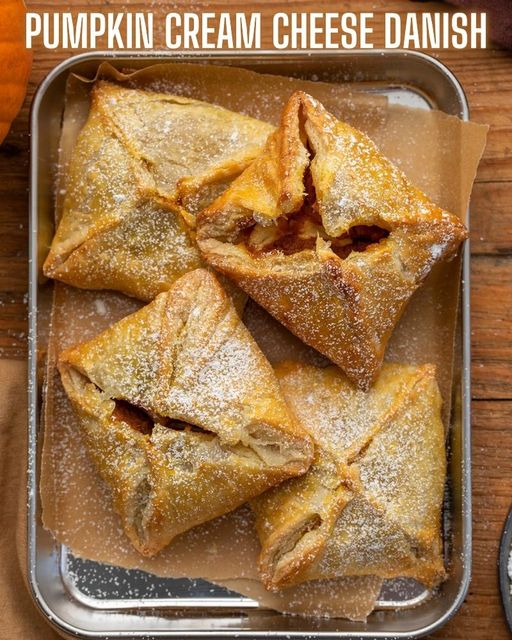 Pumpkin Cream Cheese Danish is a puff pastry wrapped around spiced pumpkin and cream cheese, baked to a golden brown puff pastry.
PREP TIME : 15 MINS
COOK TIME : 18 MINS
TOTAL TIME : 33 MINS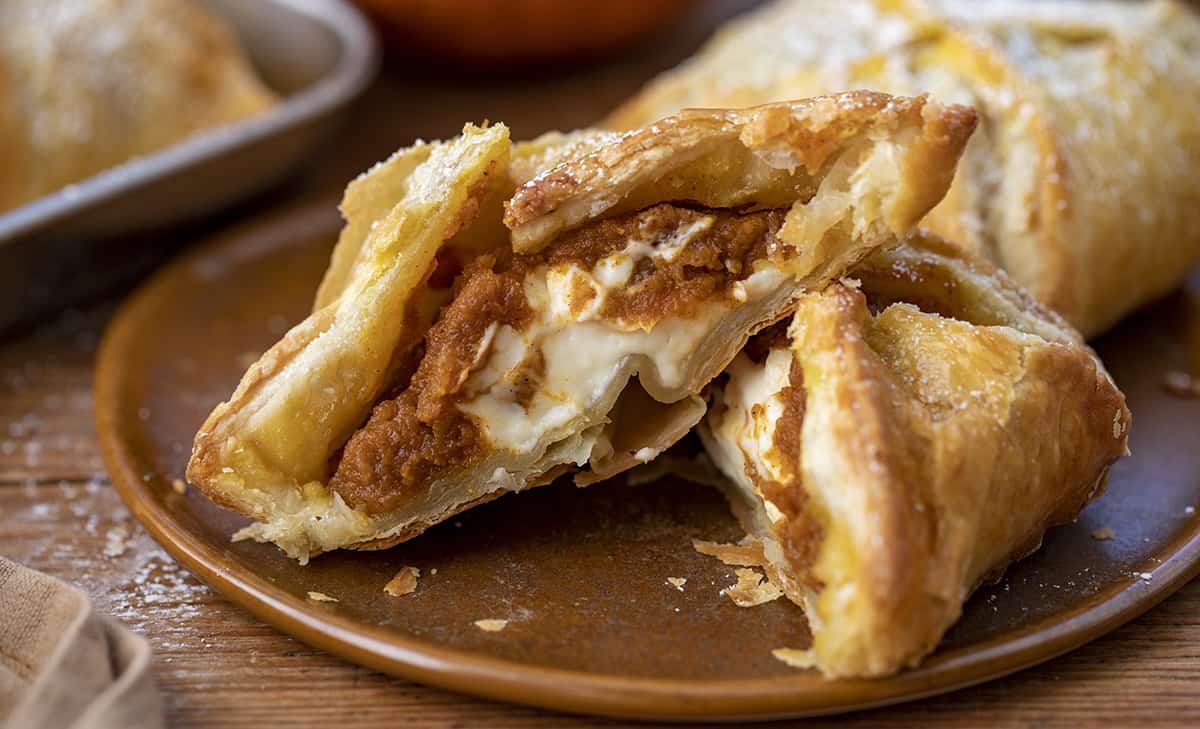 Pastries
▢3 sheets frozen puff pastry sheets, thawed according to package directions
Cream Cheese Filling
▢12 ounces cream cheese, softened
▢3 tablespoons granulated sugar
▢1 teaspoon vanilla extract
Pumpkin Filling
▢1 can (15 ounces) pure pumpkin
▢½ cup (100 g) light brown sugar, packed
▢1 teaspoon cinnamon
▢1 teaspoon ginger
▢½ teaspoon kosher salt
▢¼ teaspoon nutmeg
Egg Wash
▢1 large egg, room temperature
▢1 tablespoon water
Topping
▢confectioners' sugar, for dusting, optional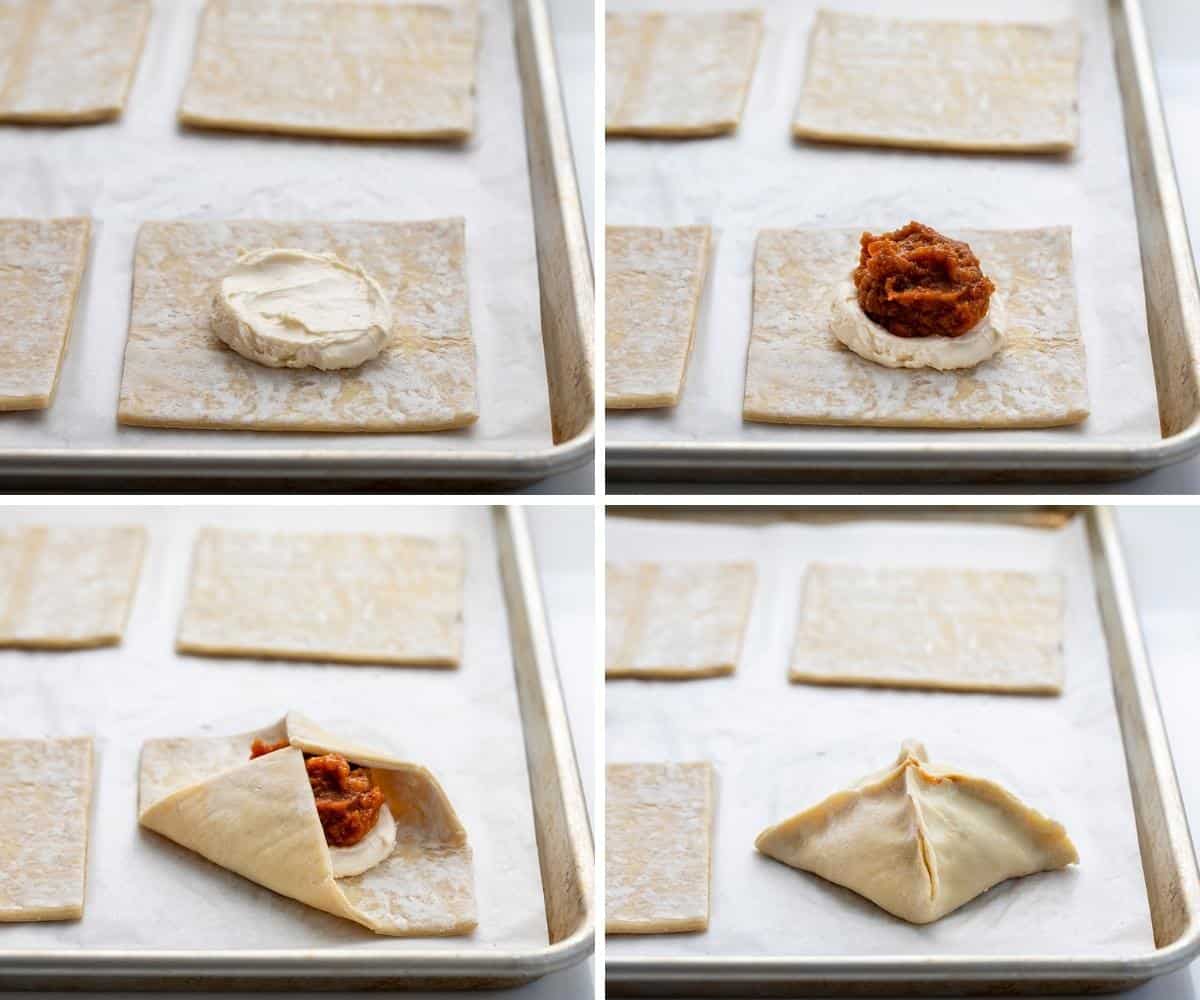 Instructions
Preheat the oven to 400°F. Line 2 large baking sheets with parchment paper. Set aside.
Cream Cheese Filling
In a medium bowl, mix together the cream cheese, sugar, and vanilla until fully combined. Set aside.
Pumpkin Filling
To a medium bowl, add the pumpkin, brown sugar, cinnamon, ginger, salt, and nutmeg. Mix until combined. Set aside.
Assembly and Baking
Lay the puff pastry sheets on a lightly floured surface, rolling each sheet into a 10×10-inch square. Cut each pastry sheet into 4 equal squares, making a total of 12 squares.
Arrange the puff pastries evenly onto the lined baking sheets.
Top the center of each square with 2 tablespoons of the cream cheese mixture.
Top the cream cheese mixture with 2 tablespoons of the pumpkin mixture.
Fold each of the corners up towards the center, forming a smaller square, and pinching the edges together.
In a small bowl, whisk together the egg and water. Brush the outside of the pastries with the egg wash, making sure to coat all of the exposed pastry.
Bake for 15-20 minutes, or until golden.
Remove the danishes from the oven. Let cool slightly before sprinkling confectioners' sugar on top (if using) and serving.
Nutrition
Course: Breakfast, Dessert, Snack
Keyword: Pumpkin Cream Cheese Danish
Servings: 12
Calories: 346