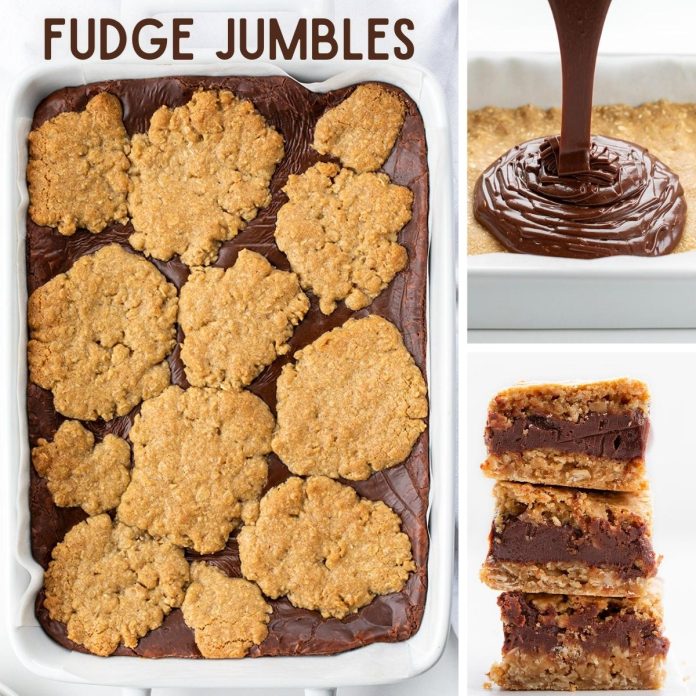 PREP TIME : 20 MINS
COOK TIME : 30 MINS
CHILLING TIME : 3 HRS
TOTAL TIME : 3 HRS 50 MINS
Revel Bars are thick dessert bars consisting of two layers of oat bars with a thick layer of fudge in between.
Ingredients
Oat Bars
▢3 cups (270 g) old-fashioned oats
▢1 teaspoon baking soda
▢½ teaspoon kosher salt
▢2 cups (400 g) light brown sugar, packed
▢1 cup (2 sticks / 227 g) unsalted butter, room temperature
▢2 large eggs, room temperature
▢1 teaspoon vanilla extract
▢2 cups (250 g) all-purpose flour
Fudge
▢1 can (14 ounces) sweetened condensed milk
▢2 cups (364 g) semi-sweet chocolate chips
▢½ cup (1 stick / 113 g) unsalted butter
▢¼ teaspoon kosher salt
▢1 teaspoon vanilla extract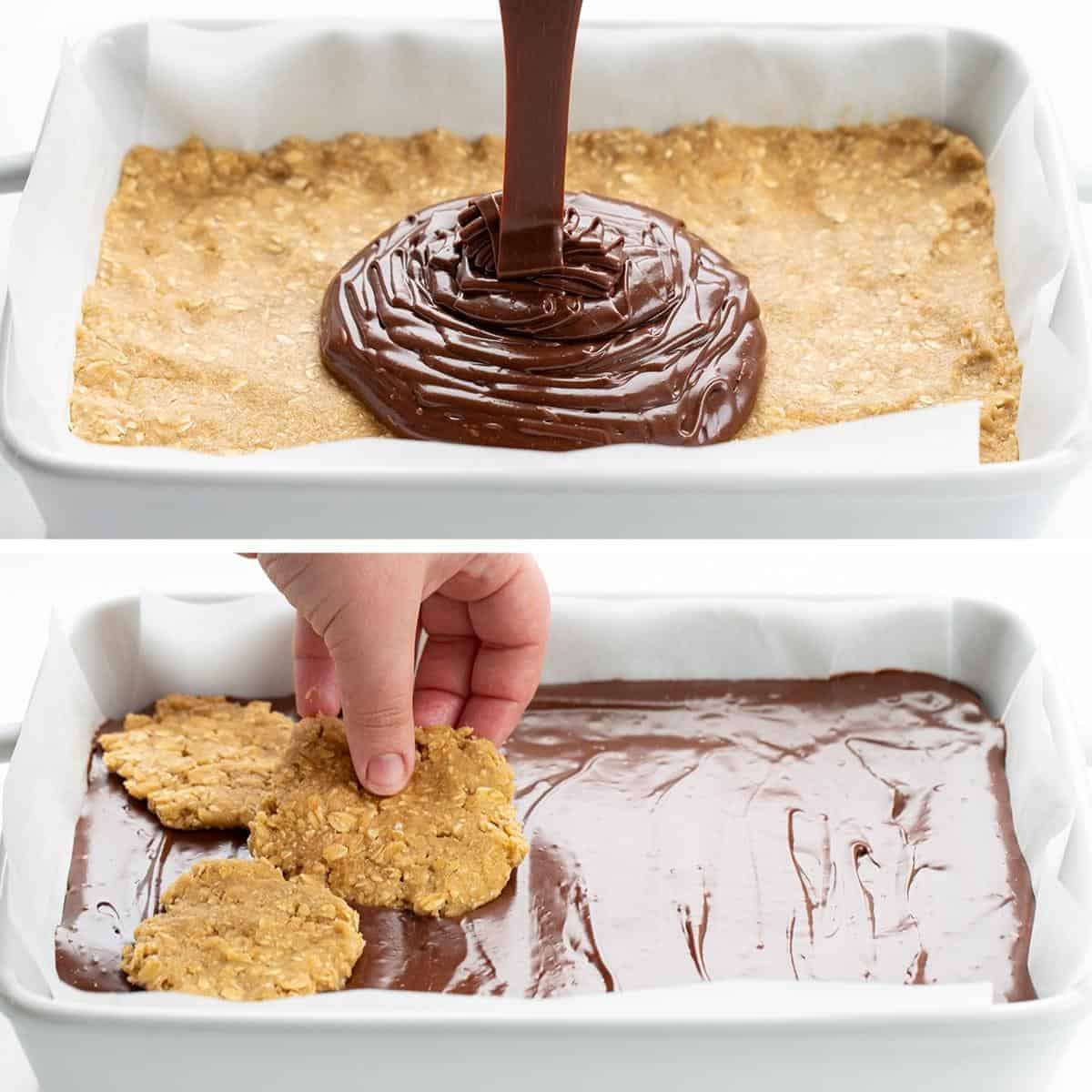 Instructions
Bars
Preheat the oven to 350°F and line a 9×13-inch baking dish with parchment paper (up the sides).
In a large bowl combine oats, flour, baking soda, and salt. Whisk to combine.
In a separate large bowl, add sugar and butter. Use a hand mixer to cream together until fully incorporated. Add eggs and vanilla and continue mixing until smooth.
Adding one cup at a time, mix in the flour.
Spread ⅔ of the mixture (about 3 cups) into the prepared pan. Set aside.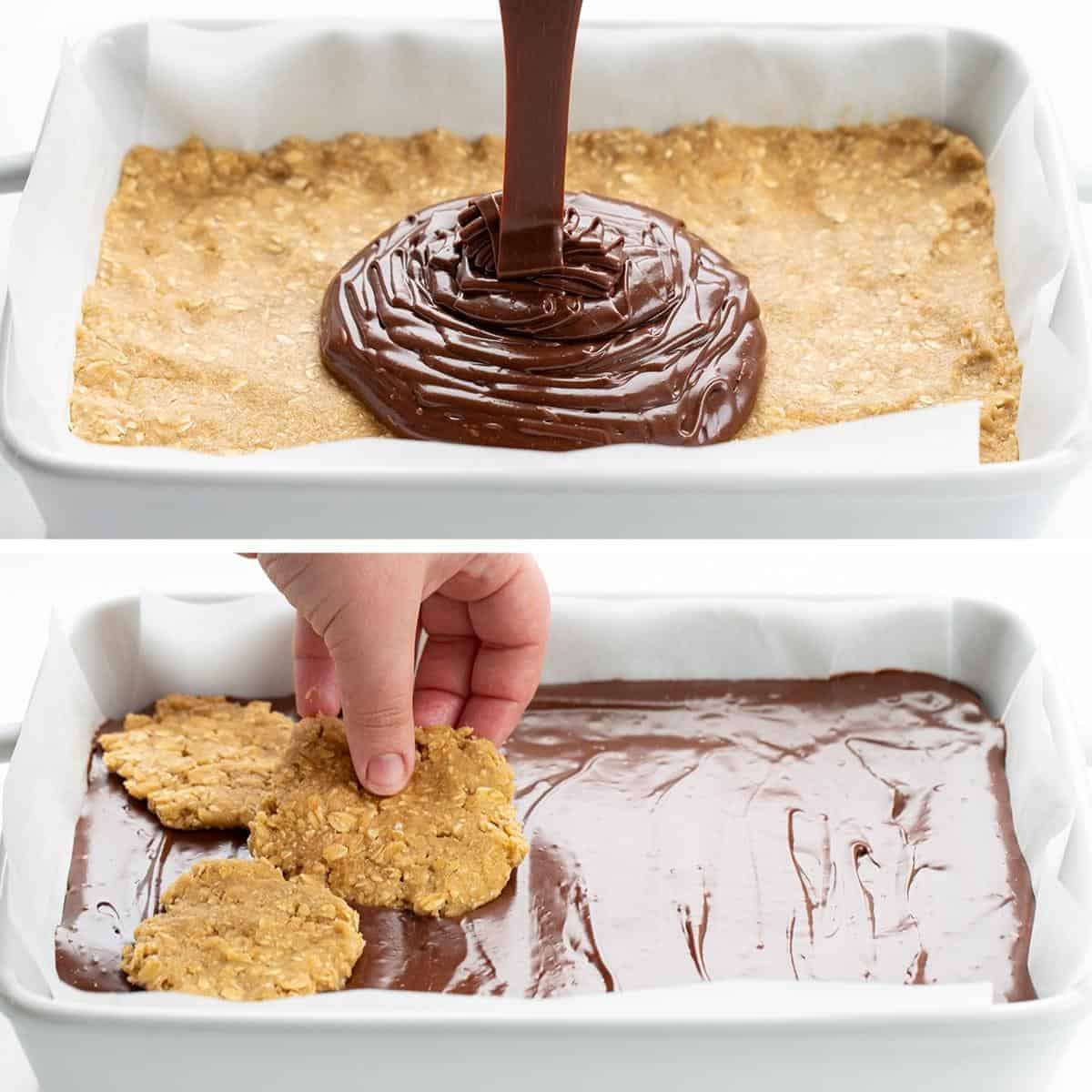 Fudge
In a medium saucepan over medium heat, add condensed milk, chocolate chips, butter, and salt. Mix well until combined.
Remove from heat and stir in vanilla.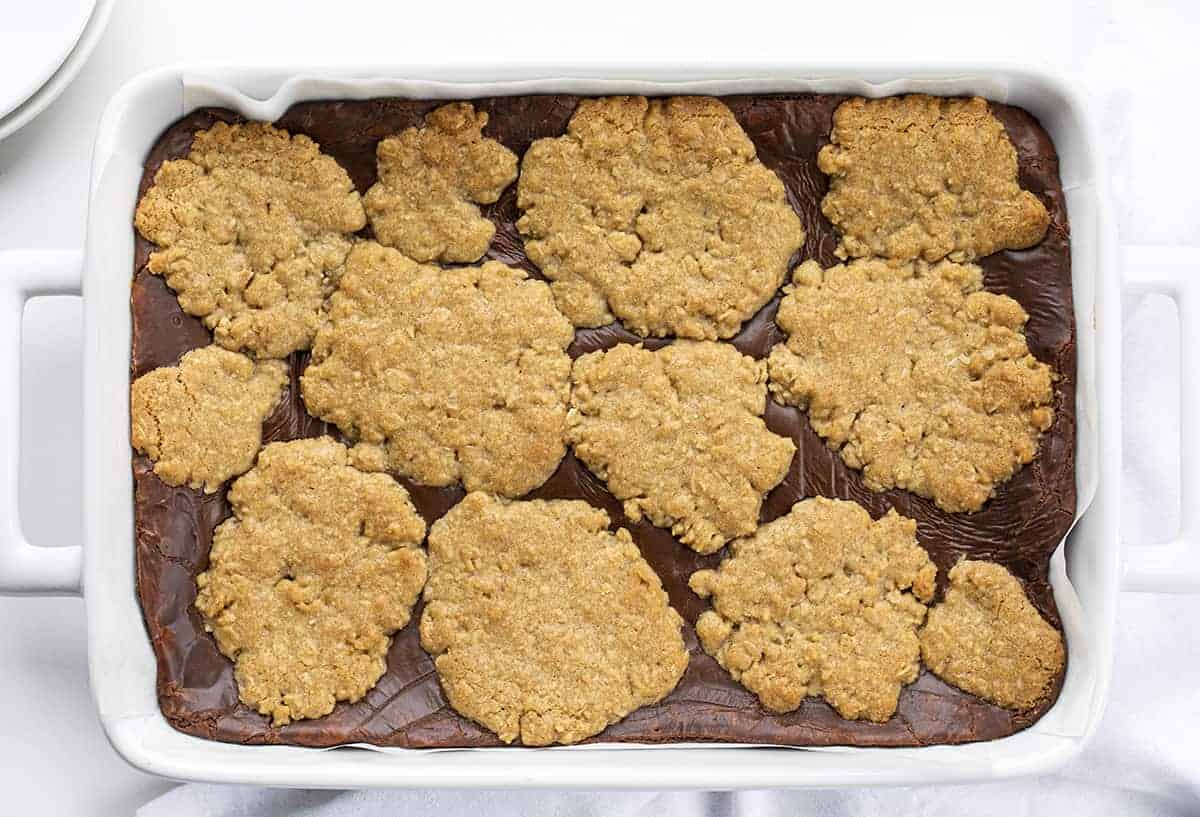 Assembly
Pour the fudge mixture over the layer of the oat mixture.
Using the remaining oat mixture, form small discs and place them over the top of the chocolate mixture.
Bake 25-30 minutes, or until golden brown. Let the bars cool to room temperature before transferring them to the refrigerator to chill for 3 hours.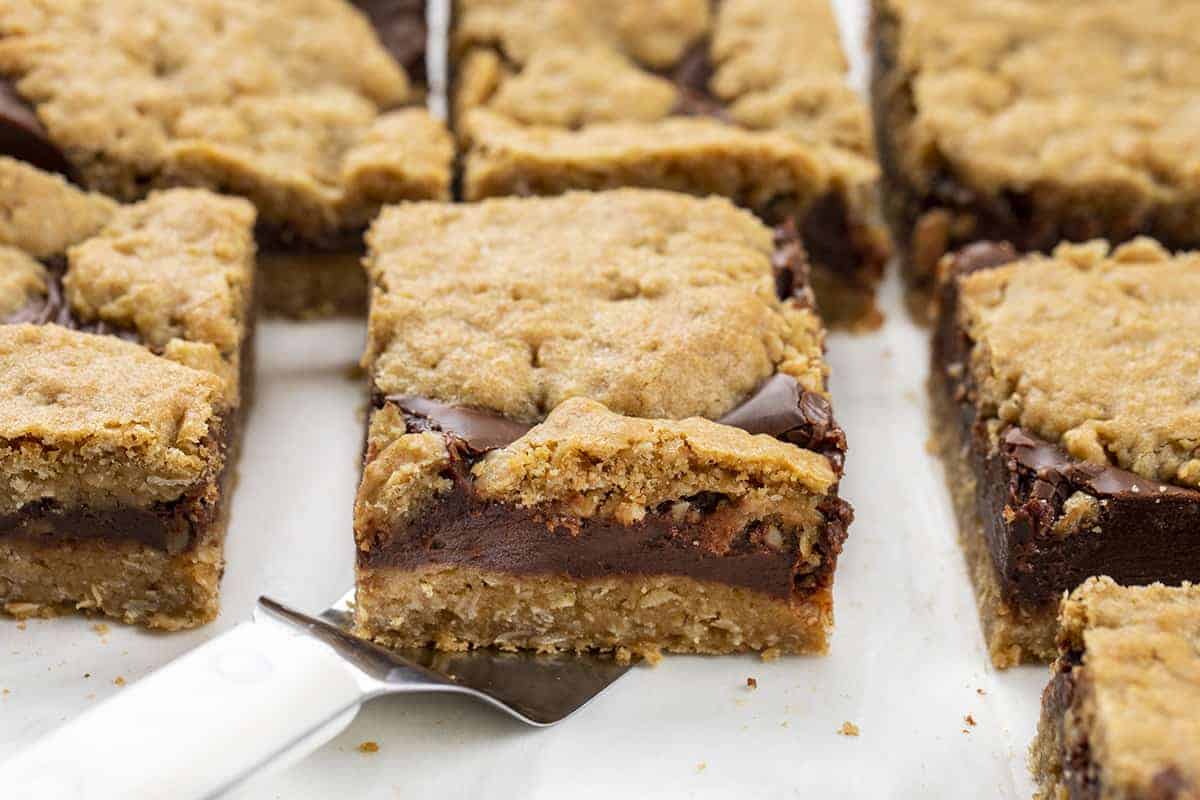 Nutrition
Course: Dessert, Snack
Keyword: Revel Bars
Servings: 12
Calories: 738