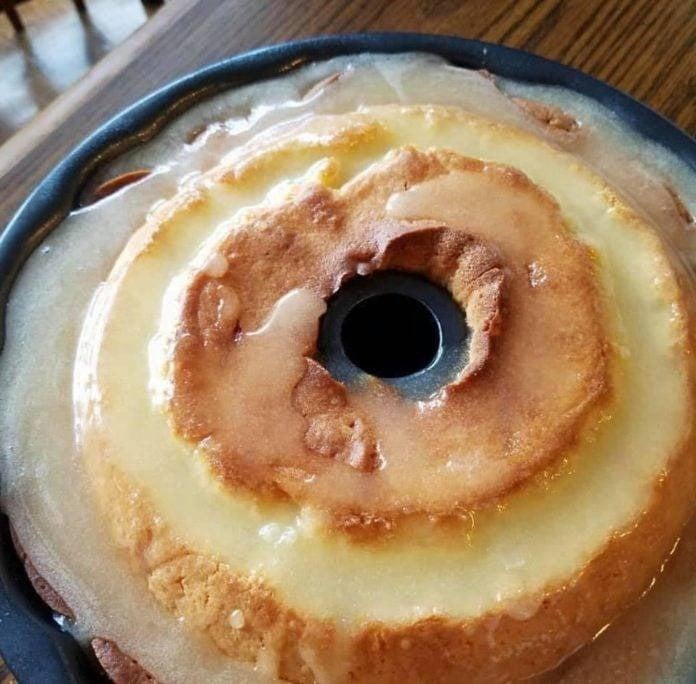 Indulge in the decadent delight of our unique creation, "Salted Caramel Kentucky Butter Cake." This recipe infuses the classic Kentucky Butter Cake with the rich, luscious flavor of salted caramel, elevating it to an exquisite dessert experience that's second to none. Perfect for special occasions or a sweet everyday treat, this dessert is sure to become a cherished favorite.
Ingredients for Salted Caramel Kentucky Butter Cake:
For the Cake:
3 cups (about 13 1/2 ounces) all-purpose flour
2 cups granulated sugar
1 teaspoon salt
1 teaspoon baking powder
1/2 teaspoon baking soda
1 cup buttermilk or fermented milk
1 cup unsalted butter (at room temperature)
2 teaspoons vanilla extract
4 large eggs
For the Caramel Sauce:
3/4 cup granulated sugar
1/3 cup unsalted butter
3 tablespoons water
2 teaspoons vanilla extract
Instructions:
Step 1: Preparing the Cake
Preheat your oven to 325°F (165°C).
Generously grease and flour a 12-cup Bundt pan or a 10-inch tube pan.
Step 2: Mixing the Cake Batter
In a large mixing bowl, combine the all-purpose flour, 2 cups of granulated sugar, salt, baking powder, and baking soda.
Add in the buttermilk, 1 cup of room-temperature butter, 2 teaspoons of vanilla extract, and the large eggs.
Start by beating the mixture on low speed until it's just moistened, then increase the mixer speed to medium. Beat for about 3 more minutes until the batter is smooth and well combined.
Spoon the cake batter into the prepared pan, spreading it out evenly.
Step 3: Baking the Cake
Bake the cake in the preheated oven for 55 to 65 minutes, or until a toothpick inserted into the center comes out clean. The cake should be golden and have a lovely aroma.
Step 4: Preparing the Caramel Sauce
While the cake is baking, create the salted caramel sauce. In a small saucepan over low heat, combine 3/4 cup of granulated sugar, 1/3 cup of unsalted butter, 3 tablespoons of water, and 2 teaspoons of vanilla extract.
Cook and stir the mixture until the butter is completely melted. Be cautious not to bring the mixture to a boil.
Step 5: Drizzling the Caramel Sauce
Once the cake is done baking, remove it from the oven and place it on a wire rack.
While the cake is still in the pan, pierce it all over with a fork or skewer.
Carefully pour the hot salted caramel sauce over the hot cake, ensuring it soaks into the pierced holes.
Conclusion:
Salted Caramel Kentucky Butter Cake is a culinary masterpiece, harmoniously blending the buttery richness of a classic Kentucky Butter Cake with the irresistible allure of salted caramel. Each bite is a symphony of flavors, making it a perfect treat for any occasion. Give this extraordinary dessert a try and savor the sweetness of life in every slice. Enjoy!
Source of the picture : yummly