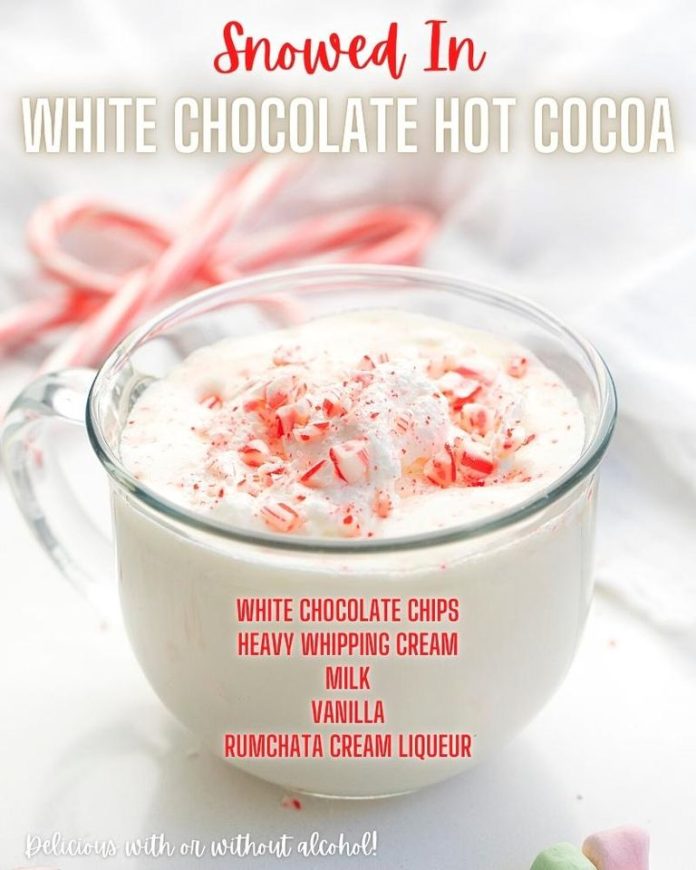 Snowed-in White Chocolate Hot Cocoa Cocktail is an adult beverage made in a slow cooker with white chocolate, whipped cream, milk, vanilla and RumChata.
PREP TIME : 5 MINS
COOK TIME : 1 HR
TOTAL TIME : 1 HR 5 MINS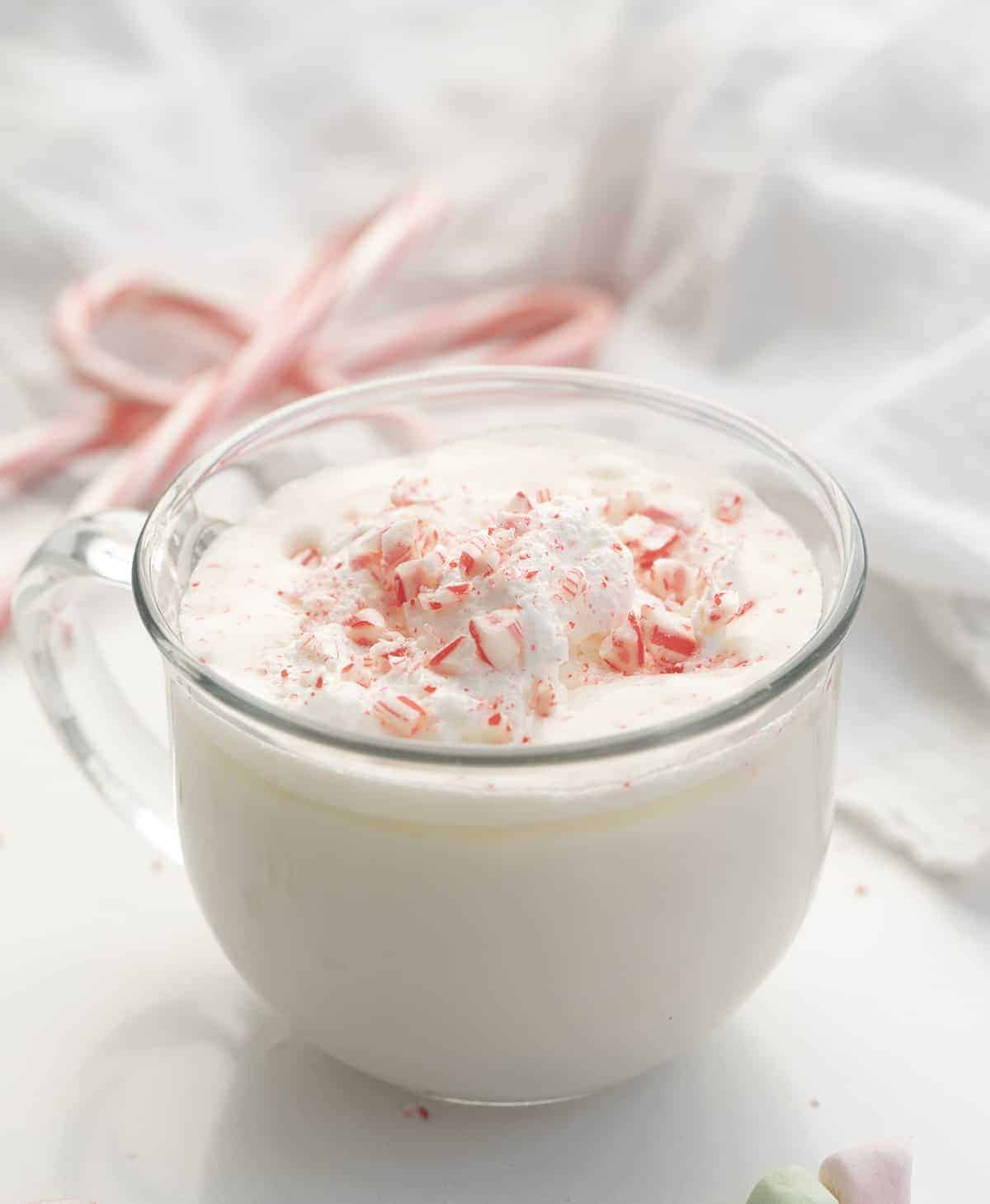 Ingredients
▢1½ cups (12 ounces, 252g) white chocolate chips
▢1 cup (238g) heavy whipping cream
▢6 cups (1.47kg) milk
▢1 teaspoon vanilla
▢1 cup RumChata cream liqueur
▢whipped cream, for garnish
▢crushed candy canes, for garnish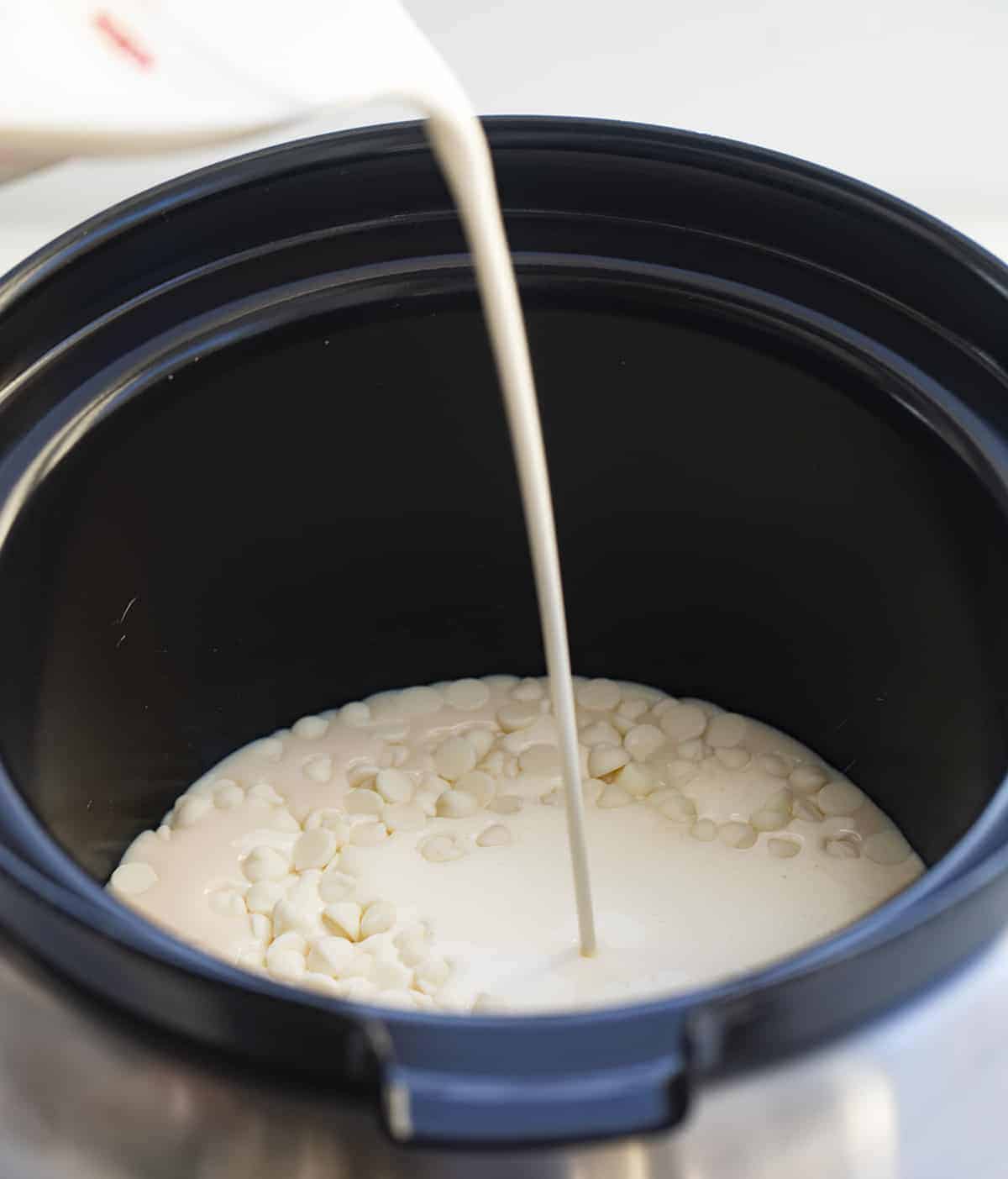 Instructions
In the bowl of a slow cooker, add the white chocolate chips, whipping cream, milk, and vanilla.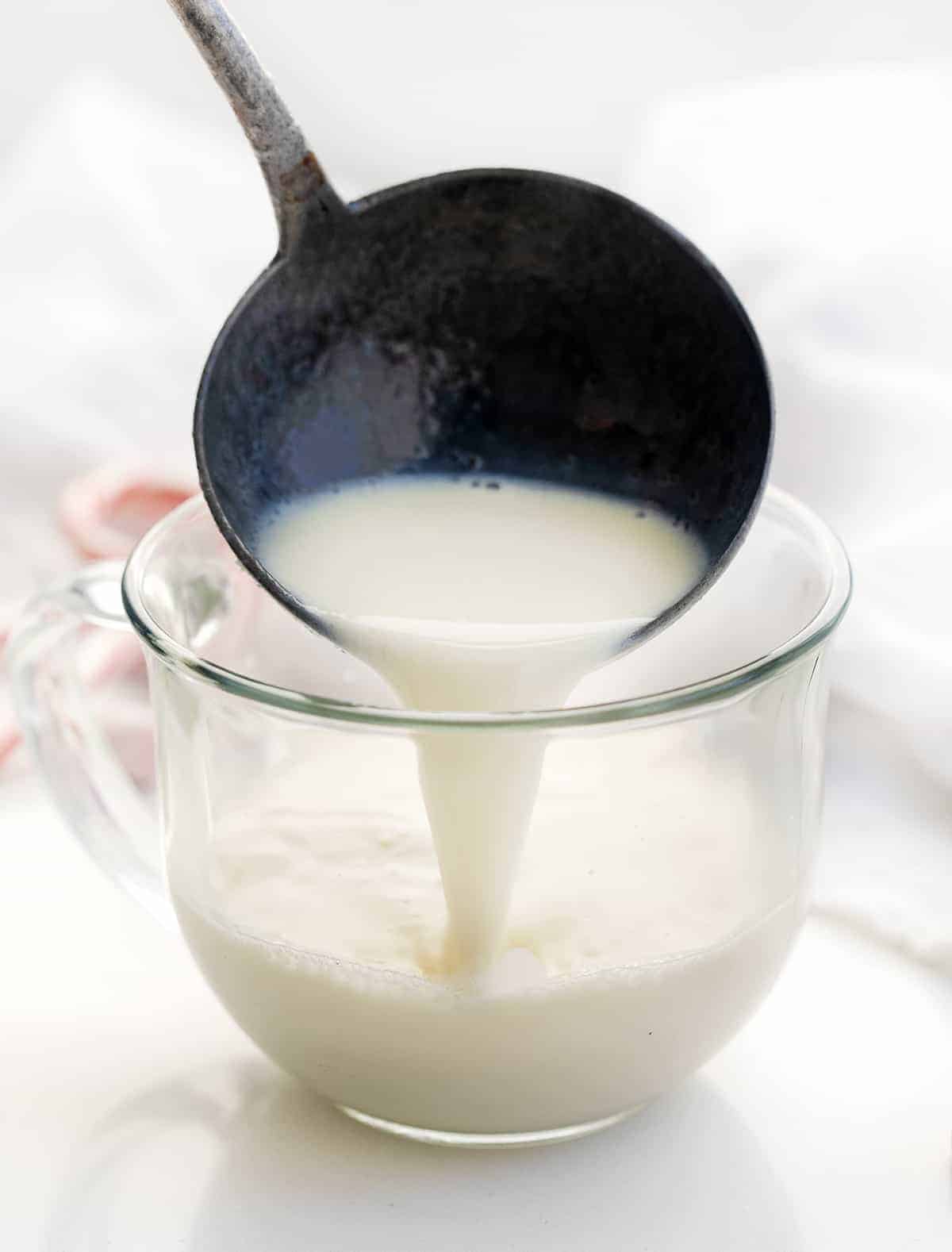 Cover and cook on low for 1 to 1½ hours, stirring occasionally, until hot and the white chocolate chips are melted.
After cooking, (when ready to serve), add the RumChata.
Serve warm, garnished with whipped cream and crushed candy canes.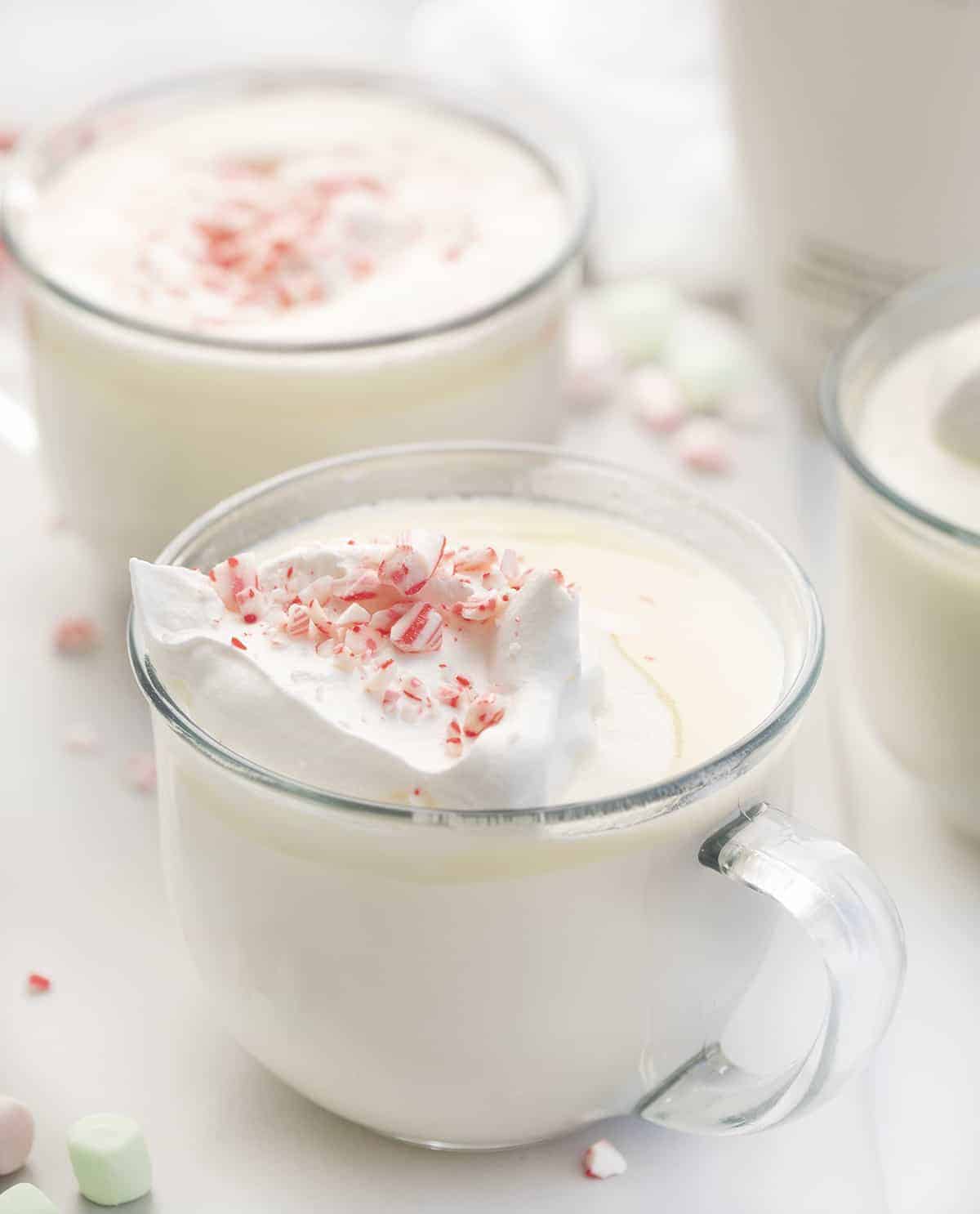 Nutrition
Course: Drinks
Keyword: Snowed-In White Hot Chocolate Cocktail
Servings: 8
Calories: 403