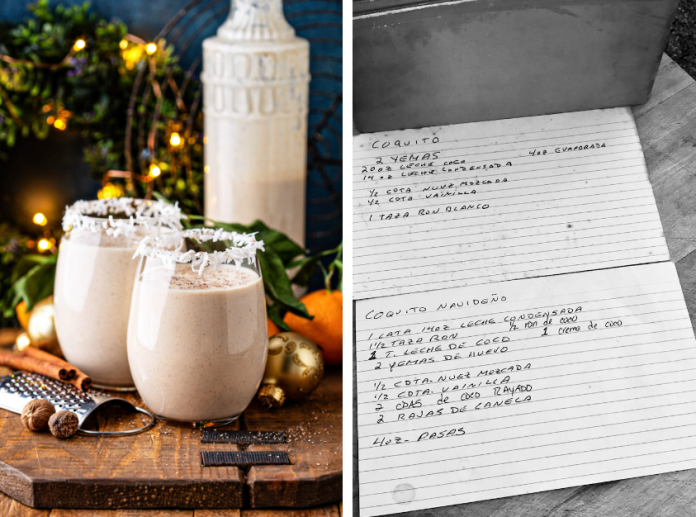 PREP : 10 MINS
COOK : 5 HRS
ADD'L : 4 HRS
TOTAL : 9 HRS 10 MINS
The Coquito is a creamy Puerto Rican party cocktail made with coconut cream, rum, cinnamon, nutmeg and more! This family recipe makes a very thick and creamy Coquito that is so luscious you won't want to share it!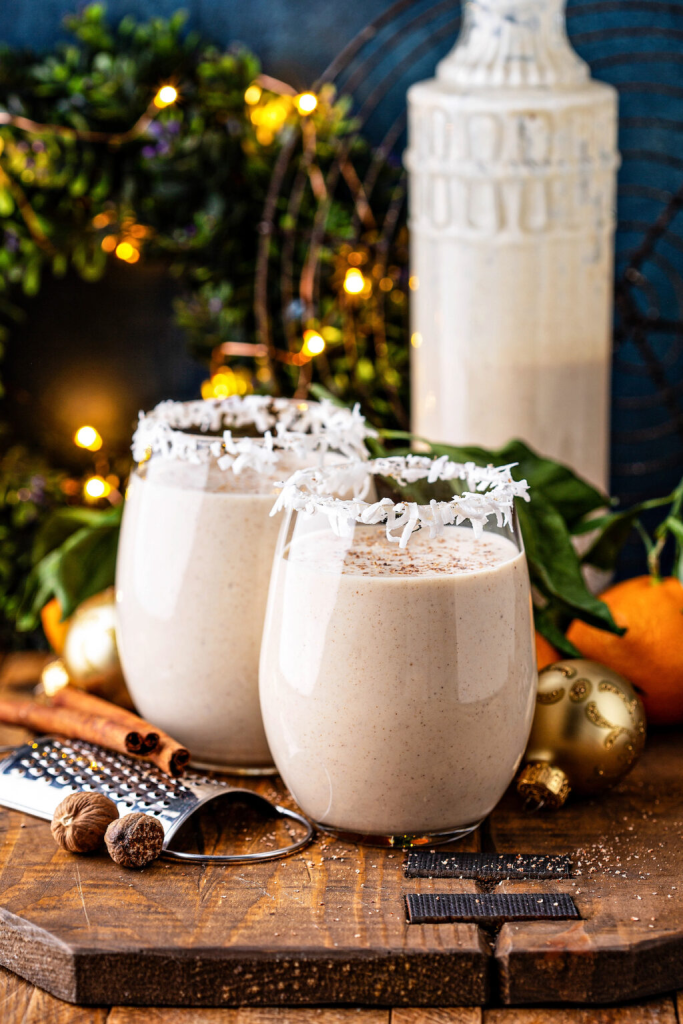 WHAT IS COQUITO?
Wepa! It's finally coquito season! The coquito is a traditional Puerto Rican cocktail that is enjoyed during the holidays, usually from Thanksgiving in November to Three Kings Day in January. Growing up, I always looked forward to my first creamy glass of heaven and nothing has changed. We always make our first batch for Thanksgiving and serve it right alongside our Thanksgiving turkey and Pernil with Arroz con Gandules.
People often compare Coquito to American eggnog, and while it is similar, there are some differences. However, if you like eggnog and coconut, you'll almost certainly enjoy a good glass of Coquito! Coquito is traditionally made with a combination of creamy milks, rum and hot spices. It is incredibly thick and creamy and is always served chilled.
The Coquito is surprisingly very EASY to make, it will only take you 10 minutes of work! There is no cooking, you don't need to heat anything or do anything on the stove. Just put everything in a blender and place it in the fridge to chill. The longer it sits in the fridge, the better it tastes. The flavors blend as it cools in the fridge and become even more delicious. You can keep your coquito for up to two weeks, so it is ideal to prepare it in advance.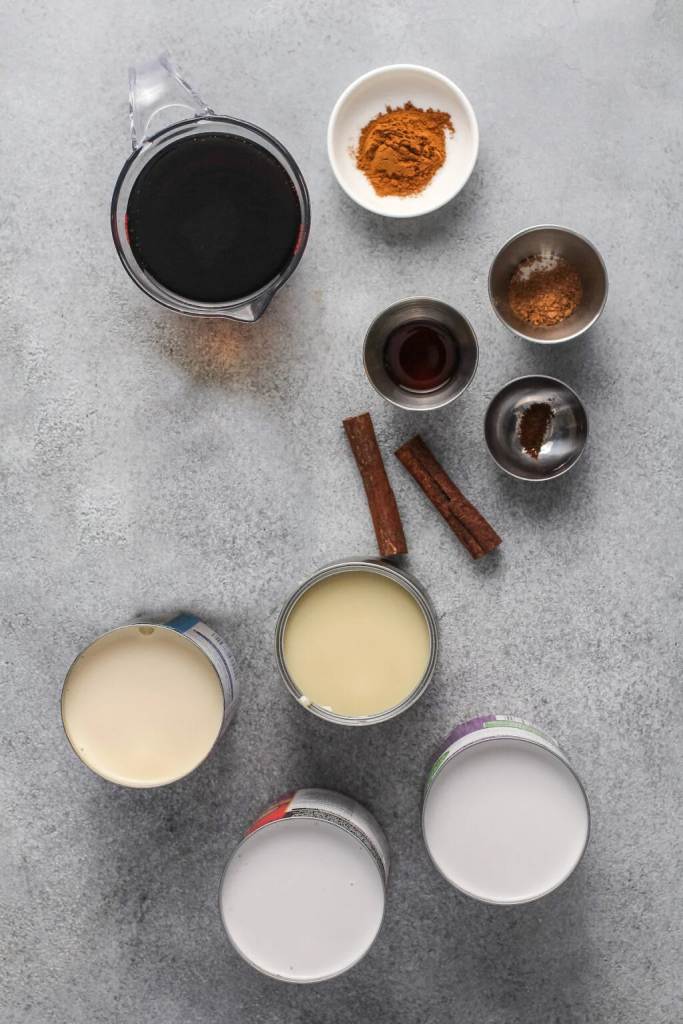 INGREDIENTS
1 1/2 cups rum
2 cinnamon sticks
4 oz raisins, optional
1 (14 oz) can sweetened condensed milk
1 (15 oz) can cream of coconut (Coco Lopez)
1 (13.5 oz) can coconut milk (with thick coconut cream on top)
4 oz evaporated milk
1/2 teaspoon freshly ground nutmeg
1/2 teaspoon ground cinnamon
1/2 teaspoon vanilla extract
4 tablespoons shredded coconut, optional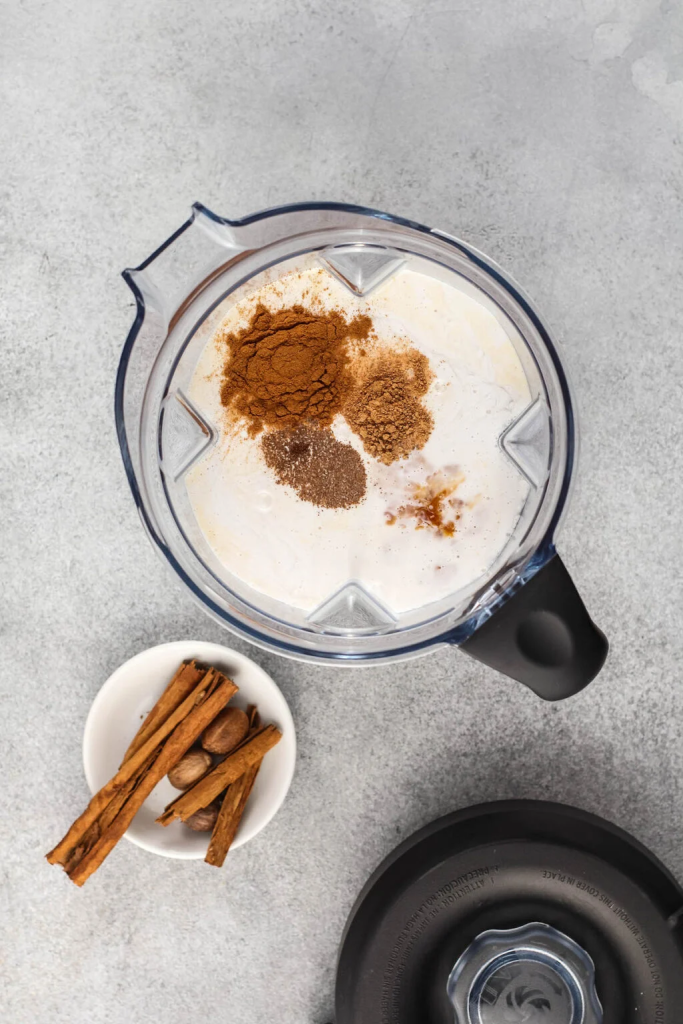 INSTRUCTIONS
OPTIONAL: In a large pitcher with a lid (or two large jars with lids – this will make about 56 oz of liquid) add rum, cinnamon sticks, and optional raisins (if using). Let sit for at least 1 hour, or up to a week. (This will add an extra depth of flavor to your coquito.)
In a blender, puree all the other ingredients. Pour into the bottle and shake well to combine with rum/raisins mixture. 
Chill for at least 4 hours before serving to allow flavors to meld and coquito to thicken. (The coconut cream will thicken as it chills.)
Store in airtight container in refrigerator for up 2 weeks. Shake vigorously each time before serving!
NOTES
Recipe Notes:
Make sure you use a good quality coconut milk with a thick layer of coconut cream on top. If your canned coconut milk does not have a thick layer of coconut cream, your coquito will not be as thick.
Cream of coconut is commonly made by Goya or Coco Lopez. It is a very thick, sweetened coconut milk with chunks of shredded coconut in it. This is not the same as coconut cream that only has coconut listed on the ingredients.
You can use whatever type of rum you enjoy. Traditionally light rum is used, but dark aged rum or coconut flavored rum can also be delicious.
NUTRITION INFORMATION:
YIELD: 12 
SERVING SIZE:
 1 serving
Amount Per Serving: CALORIES: 218TOTAL FAT: 12gSATURATED FAT: 10gTRANS FAT: 0gUNSATURATED FAT: 1gCHOLESTEROL: 7mgSODIUM: 47mgCARBOHYDRATES: 16gFIBER: 1gSUGAR: 12gPROTEIN: 2g