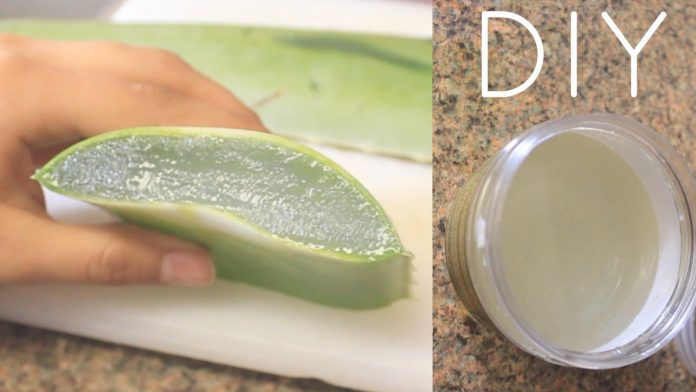 Aloe vera is one of the best plants nature has ever produced because of the multipurpose properties that give it a wide variety of uses that can help you deal with a lot of things health-related especially skin conditions. Furthermore, aloe vera is used in many skin and beauty products as the main ingredient. Also, aloe vera is famous for its ability to clear the skin by healing acne. You can use the full potentials of aloe vera using a homemade recipe that can keep your skin and hair healthy. You can use it if you are suffering from hair loss to promote hair growth, to prevent excess oiliness, to terminate dandruff, and to provide nourishment.
Ingredients
Sharp knife
Blender
Freash aloe vera leaf
Directions
Use the sharp knife to cut 2 thick leaves from the aloe vera plant
Cut the jagged edge of the leaves using the knife (be careful not to cut yourself in the process)
Slit the top layer of the leaves lengthwise
Using a spoon, scoop out the aloe vera carefully and very slowly (cut off the major portions with a knife and scrape off the major portions with a spoon)
Put the aloe vera pulp in a container and store in the refrigerator, or blend it before storing it for a smooth gel
Before doing anything, make sure to wash the aloe vera, and cut the leaves into large chunks to remove the gel easily.
CLICK NEXT PAGE BELOW TO CONTINUE READING …