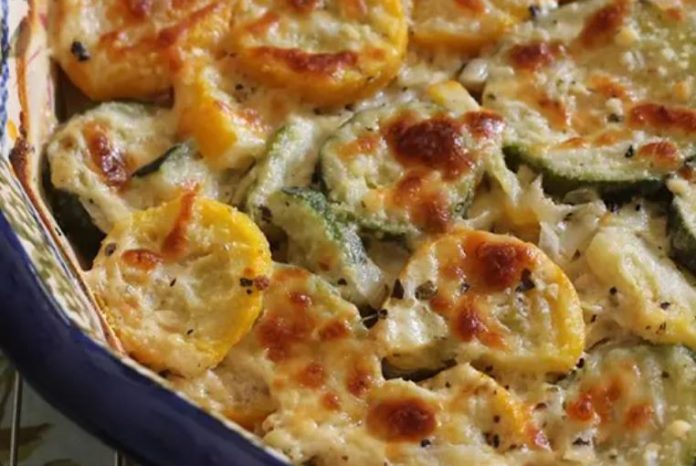 This zucchini and squash au gratin is an amazing side dish and cooks up so quick that it won't heat your kitchen up. For an even better taste, smoke it in the smoker!
Squash is hard to dislike… and with this recipe, it's near impossible! The freshness of the zucchini is accented (not hidden) by the addition of cream and cheese… yummers! 
Ingredients
2 Tbspbutter
1 largezucchini, sliced
1 largeyellow squash, sliced
2 mediumshallots, minced
1 tspgarlic (fresh or jar)
1/2 cheavy cream
·shredded cheese, just a handful to sprinkle
·salt and pepper, to taste
·sprinkle of oregano
·Parmesan cheese, to taste
How to Make Zucchini and Squash Au Gratin
Preheat oven to 450 degrees.
CLICK NEXT PAGE BELOW TO CONTINUE READING …