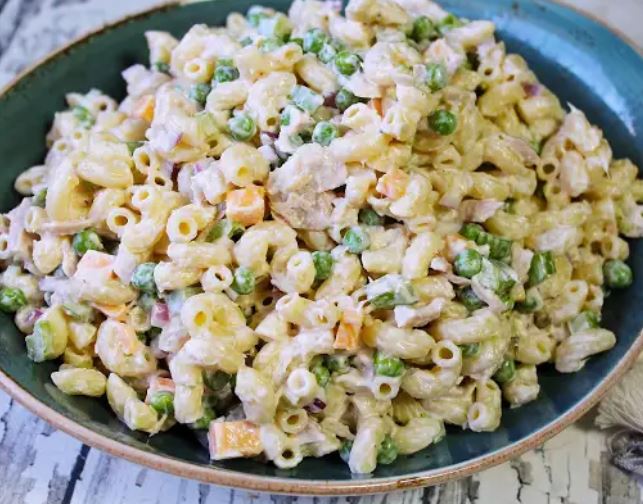 For decades I called this my birthday salad. Every year for as long as I can remember that is when we served it. My mother's recipe was enough different than mine that I can call it my own, but I can't make this without thinking of her. Thanks, mama!
Creamy, full of texture and flavor, we loved this tuna macaroni salad. The chunks of white tuna make this a hearty salad. Onion and celery add a nice crunch. We really enjoyed the slightly sweet pop of flavor from the peas. In the warmer months, this will make a nice light lunch or dinner. Perfect for potlucks and picnics too.
Ingredients
3 celbow macaroni, uncooked
1 boxbaby peas, frozen (about 3 cups)
1 can(s)solid white tuna packed in water (large family size can)
5 ozcheddar cheese, cubed
2 Tbspsweet pickle relish
1/2red onion
3 – 4celery stalks
1 creal mayonaise
·salt and pepper, to taste
How to Make Grandma Wells' Tuna Macaroni Salad
Cook macaroni according to package directions.
CLICK NEXT PAGE BELOW TO CONTINUE READING …