5. Get the grease out of your microwave filter
The microwave filter builds up a lot of grease and grime, that's why the exhaust fan starts working weirdly because the silver filter is clogged. Make sure to clean the filter at least once every 3 to 4 weeks. To do that, unscrew the filter and soak it in hot soapy water before rinsing it.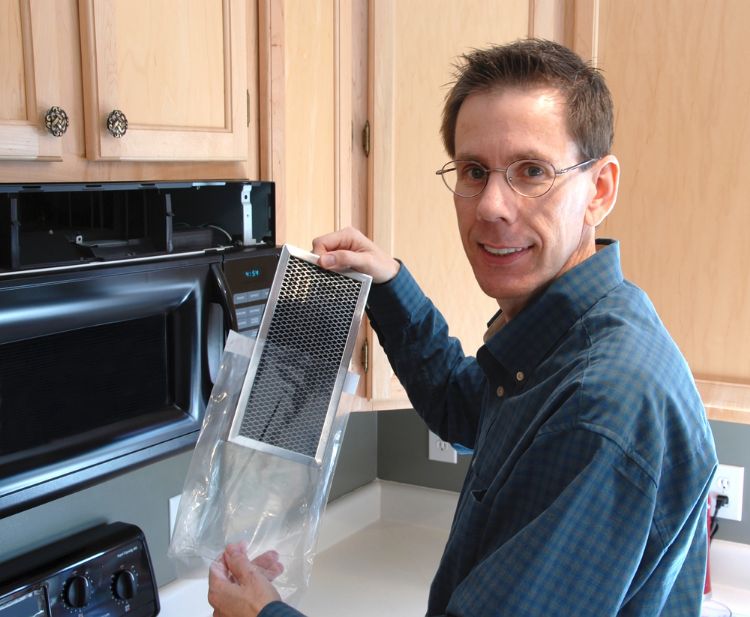 6. Reduce germs on the remote control
This may surprise you, but the remote control has a lot of germs on it. If you are wondering why, well it's because so many hands come into contact with it every day. The solution is disinfection. To do that wipe it regularly using a disinfecting wipe or make a homemade disinfectant by mixing equal parts of vodka and rubbing alcohol.