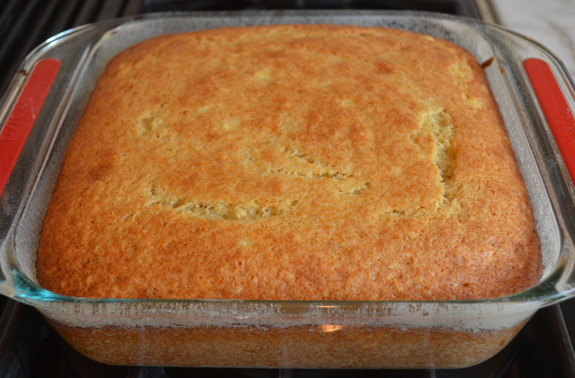 About this Recipe
Banana cake is a go to recipe in our kitchen. We love how easy this is to throw together. This is a very moist and delicious cake that is a perfect snack anytime of day. It is super satisfying and a nice little energy boost. Wonderful for packing in lunches or if you are going for some sporting adventure.
Grandmother's Kitchen Tips for Banana Cake Squares:
1. Use a silplat to line your baking dish if you have one. It is easy to remove and saves on parchment paper or greasing.
2. If you love chocolate chips, double up on them in the recipe.
Ingredients :
Makes:One 9×13 pan
2 cups all purpose flour
1/2 cup brown sugar, lightly packed
3 teaspoons baking powder
1/2 teaspoon baking soda
1/2 teaspoon salt
1 cup chocolate chips
1 egg
3/4 cup milk
1/4 cup grapeseed oil
1 teaspoon pure vanilla extract
3 bananas, ripe but they do not need to be over ripe – about 1 1/2 cups worth
Directions : 
CLICK NEXT PAGE BELOW TO CONTINUE READING …