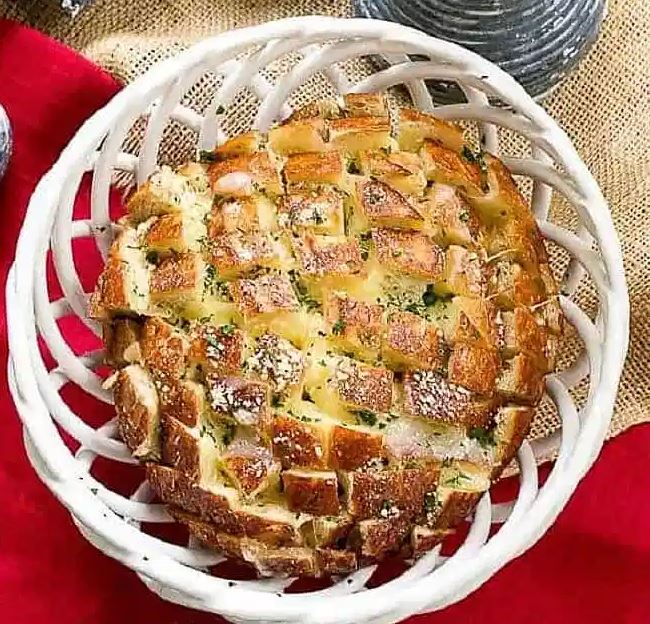 This stuffed bread is a delicious twist on garlic bread.
prep time : 20 MINUTES
cook time : 25 MINUTES
total time : 45 MINUTES
yield : 1 LOAF
Ingredients
1 round loaf of sturdy bread (I used a country loaf)
2 cups shredded mozzarella
2 cloves garlic, finely minced
2 tablespoons finely minced parsley
1/4 teaspoon kosher salt
1/2 cup butter, melted (you may not use it all depending on the size of your loaf)
Instructions
Preheat oven to 350º.
Cut a cross-hatch or checkerboard pattern into your loaf. Cut almost all the way through. Set aside.
If using shredded mozzarella, mix together the mozzarella, minced garlic, parsley, and salt in a medium bowl.
CLICK NEXT PAGE BELOW TO CONTINUE READING …