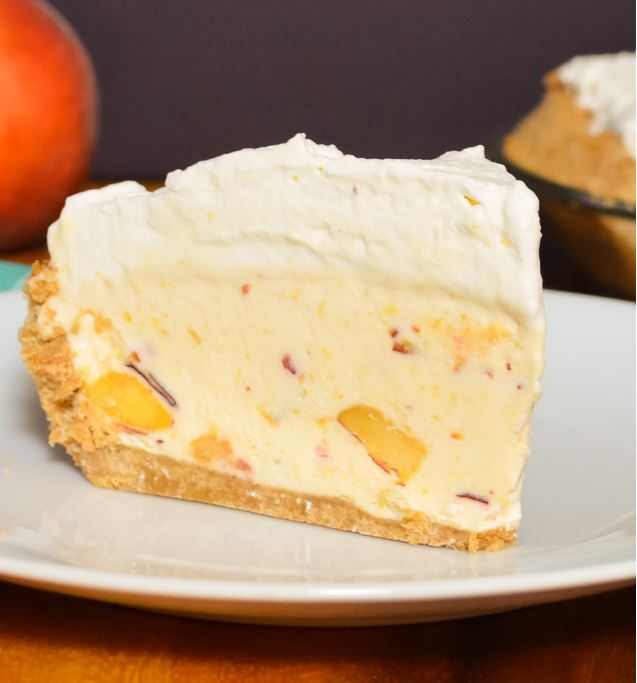 Frozen Peach Cheesecake is an easy to make dessert recipe from Serena Bakes Simply From Scratch.
PREP TIME: 6 H & 20 M
COOK TIME: 7 M
TOTAL TIME: 6 H & 27 M
INGREDIENTS:
Graham Cracker Crust
1 2/3 cup Graham Cracker Crumbs (12 Whole Crackers)
1/4 cup Sugar
1/2 cup Butter, Melted
Frozen Peach Cheesecake
3/4 cup Heavy Whipping Cream
16 ounces Cream Cheese, Room Temperature
3/4 cup Granulated Sugar
1 teaspoon Pure Vanilla Extract
2 1/2 cups Peaches, Pitted and Diced
For Serving
Additional Sweetened Whip Cream and Sliced Peaches
INSTRUCTIONS:
Graham Cracker Crust
Preheat oven to 375 degrees.
In a large bowl combine graham cracker crumbs and 1/4 cup sugar, mix until well combined.
Drizzle in melted butter and mix well.
CLICK NEXT PAGE BELOW TO CONTINUE READING …