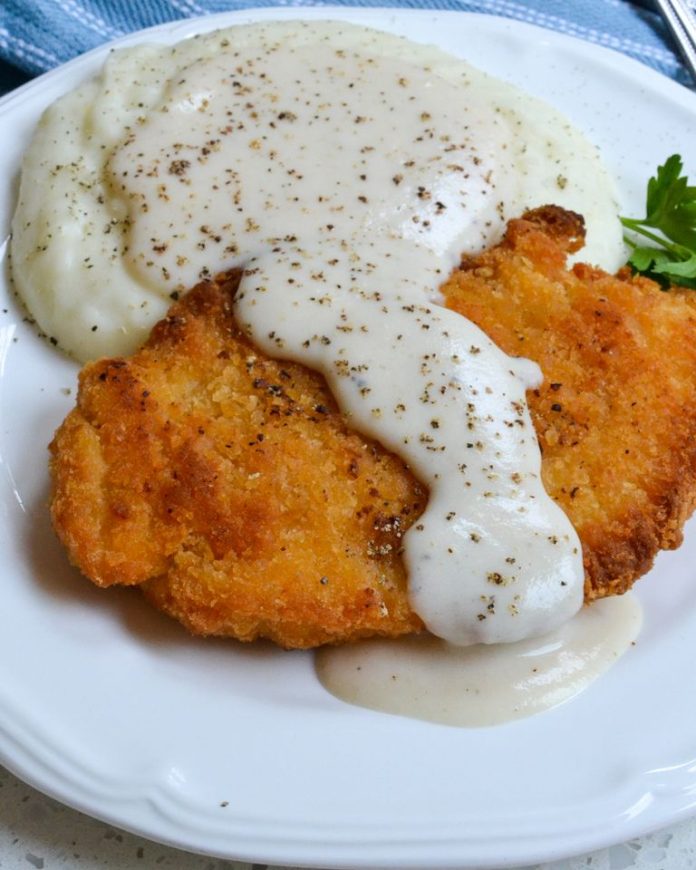 Indulge your taste buds with our delectable Creamy Homestyle White Delight Gravy – a culinary masterpiece that elevates the ordinary to extraordinary. Crafted from six pantry staples, this quick and easy recipe takes just ten minutes, offering a velvety texture and a burst of savory flavor. Ideal for pairing with biscuits, fried or baked chicken, pork chops, or potatoes, this versatile creation will become a kitchen favorite. Let's dive into the simplicity and richness of this culinary delight!
Ingredients:
1/4 cup unsalted butter (substitute with bacon fat for a smoky twist)
1/4 cup all-purpose flour
2–2 1/2 cups whole or 2% milk (adjust as needed, see notes)
1–2 pinches of cayenne pepper
Salt and freshly ground black pepper to taste
Method:
In a spacious skillet over medium-low heat, melt the butter (or bacon fat) until it shimmers.
Add the flour and whisk continuously for about 3 minutes, allowing it to lightly brown.
Slowly whisk in the milk until the mixture becomes smooth and creamy.
Introduce cayenne pepper, salt, and black pepper while continuing to whisk.
Cook the mixture, whisking frequently, until the gravy achieves your desired thickness.
Conclusion:
There you have it – a culinary journey completed in just 13 minutes, resulting in a heavenly Creamy Homestyle White Delight Gravy. The simplicity of this recipe, with its Southern charm, offers a rich and satisfying addition to your favorite dishes. Whether it's a comforting breakfast with biscuits or a hearty dinner with chicken or pork chops, this white gravy effortlessly transforms the ordinary into the extraordinary. Enjoy the delightful convenience of making it in advance, savoring its flavor up to 4 days in the fridge or freezing for up to 3 months. Elevate your meals with this unique, original, and oh-so-easy white gravy recipe!
SOURCE OF THE PICTURE : small town woman