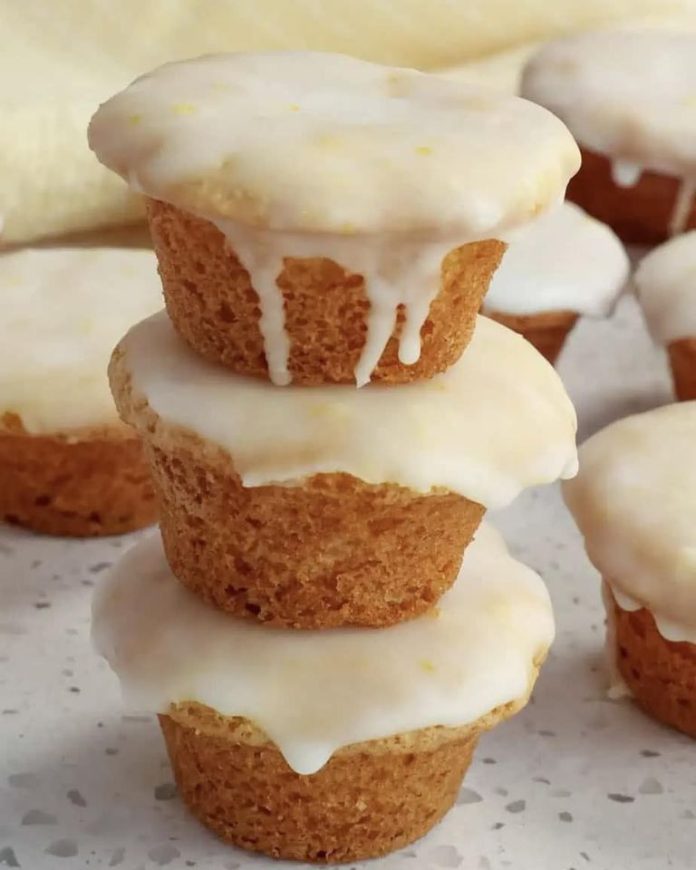 Embark on a journey of citrusy indulgence with our Lemon Blossoms – miniature lemon cakes that bloom with vibrant flavors. Baked in a mini muffin tin and adorned with a three-ingredient lemon glaze, these delightful treats are a testament to the beauty of simplicity in baking. Join us in creating moments of joy with this fun and easy recipe that turns ordinary ingredients into extraordinary Lemon Blossoms.
Ingredients:
1 box yellow cake mix
1 (3.5 ounce) box instant lemon pudding mix
4 large eggs (at room temperature)
¾ cup vegetable oil
Lemon Glaze:
3 cups powdered sugar
4–6 tablespoons lemon juice
Zest of 1 lemon
Instructions:
Preheat the oven to 350 degrees. Grease a mini muffin pan with nonstick cooking spray, shortening, or butter.
In a large bowl, combine the yellow cake mix, instant lemon pudding, eggs, and vegetable oil. Using a handheld or stand mixer, beat on medium speed for 2 minutes until well combined.
Fill the mini muffin holes halfway with the batter mixture. Bake for 10-11 minutes or until a toothpick inserted in the center comes out clean.
Allow the muffins to cool in the pan for 5 minutes, then carefully remove them.
In a medium bowl, mix powdered sugar with 2-3 tablespoons of lemon juice. Slowly add more lemon juice until you achieve a smooth, workable glaze. Stir in the lemon zest.
Dip the warm Lemon Blossoms into the glaze and place them on a wire rack to cool.
Conclusion:
As the Lemon Blossoms cool, their enticing aroma fills the air, inviting you to savor the perfect harmony of sweet and citrusy notes. These mini lemon cakes, adorned with a luscious glaze, are more than a dessert – they are a celebration of the simple pleasures in life. Share these Lemon Blossoms with loved ones and relish in the joy of creating a delightful masterpiece from your own kitchen.
Source of the picture : small town woman