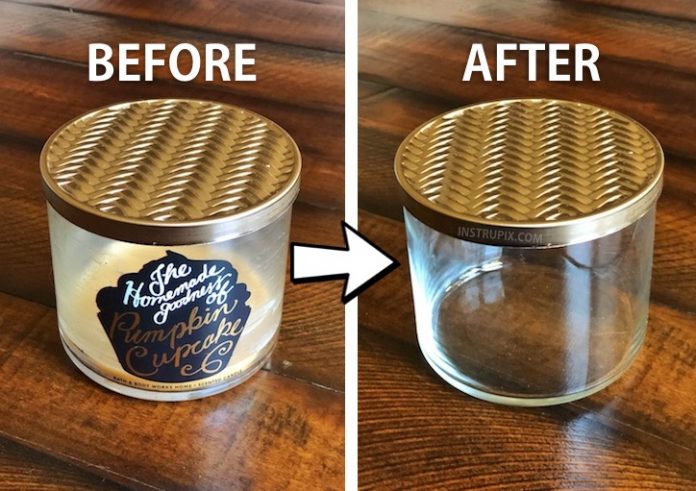 Candle jars are really useful to store small items, such as rubber bands, paper clips, bobby pins, cotton swabs, chapstic, candy, and many more!
For me, the most pleasant thing in life is when my favorite candle brand has a deal on my favorite candles. I have plenty of them from every possible fragrance for every possible occasion. We can say that I'm a candle addict, and I'm not ashamed! Particularly because they're always coming up with new fragrances and aromas.
But whenever my candle's life comes to an end, I used to throw those beautiful jars and I really feel bad about it now. However, I recently came up with this way to reuse these empty jars, and it honestly changed my life. That was dramatic, I know, but it really did, now I don't feel sad when my candles end because I know I'm still going to benefit from the jars.
I'll never throw these beautiful jars again, I'll only clean them and save them so I can use them later. I have a great method to clear the wax out. Most of the store-bought jar candles have unique covers, so the jars keep looking unique even after the candles fade.
How to do it:
Let your candle jars sit in the fridge for about 2 hours, the cold air shrivels the wax, which makes it separated from the container (and easier to remove).
When the wax is cold, use a butter knife to separate the wax from the glass. Every candle is different, but most of the time, the candles come out easier in one big chunk. But sometimes, you'll have to make it come out in small pieces.
CLICK NEXT PAGE BELOW TO CONTINUE READING …