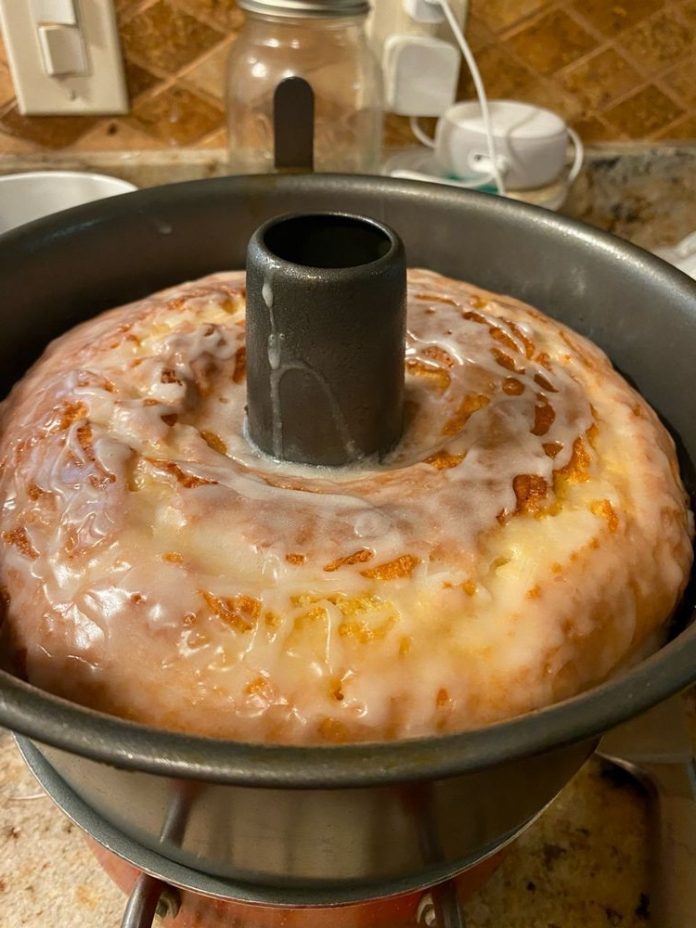 Ingredients
1 box Duncan Hines butter recipe cake mix
1 cupcake flour
1 cup sugar
1 cup sour cream, room temperature
1 stick butter, room temperature
5 Eggs, room temperature
1/4 cup oil
1/4 cup water
1 teaspoon vanilla extract
1 teaspoon butter flavouring
1 teaspoon almond extract
How To Make FAMOUS POUND CAKE
Step 1: Prepare the oven. Preheat it to 350 degrees.
Step 2: With Baker's Joy, generously grease a tube bundt pan.
Step 3: Combine the cake ingredients (cake mix, cake flour, sugar, sour cream, butter, eggs, oil, water, vanilla extract, butter flavouring, and almond extract) until smooth, making sure not to overmix.
CLICK NEXT PAGE BELOW TO CONTINUE READING …