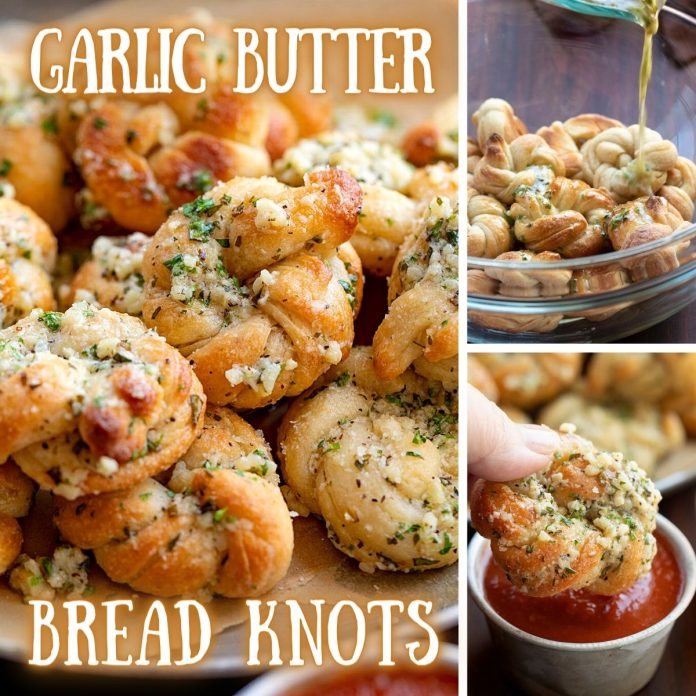 Garlic Knots are a bite-sized appetizer made with strips of pizza crust dough, folded in knots, and smothered in a garlic butter sauce.
Course Appetizer, Side Dish
 Cuisine American
 Keyword Garlic Knots
 Servings 16 knots 
Calories 110 kcal
Ingredients :
1 can (11 ounces) refrigerated thin crust pizza dough
½ cup (1 stick) butter
4 cloves garlic, minced
¼ cup parmesan cheese, grated
2 teaspoons fresh basil leaves, chopped
2 teaspoons fresh parsley, chopped
1 teaspoon salt
½ teaspoon pepper
marinara sauce, garlic sauce, or ranch dressing, for dipping (optional)
Instructions :
Preheat the oven to 400°F and prepare a large baking sheet with cooking spray.
Remove dough from the tube and divide into 16 equal portions.
Roll each portion into a 12-inch rope. Use cooking spray to help the dough come together.
CLICK NEXT PAGE BELOW TO CONTINUE READING …