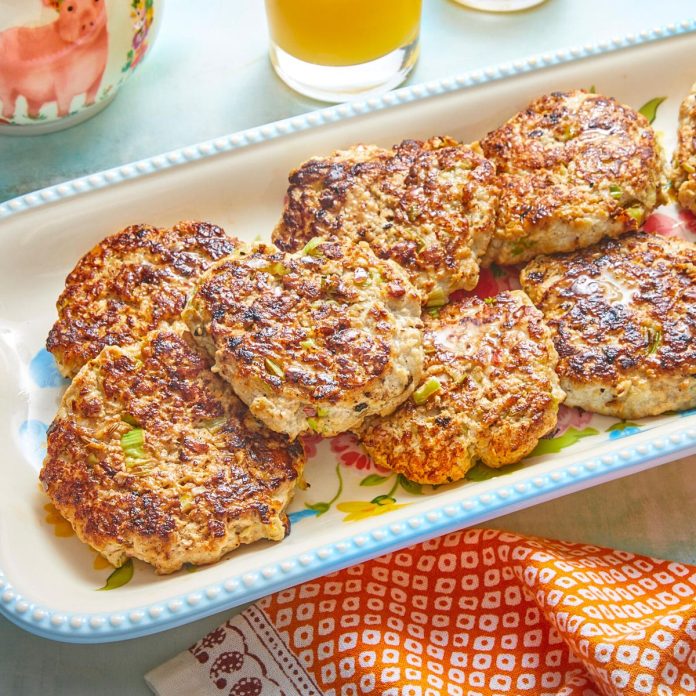 An early morning Christmas breakfast is a must with a big pot of coffee, warm cinnamon rolls, and this homemade chicken and apple sausage. These sausage patties are as easy to stir and cook as, if not easier than, a weekday hamburger or meatball sub. The trick is to grate fresh apples and garlic and mix them with the meat, eliminating the need for chopping. The mild, lean chicken will stay juicy thanks to the apples, and will taste as good as the grilled meat and fruit on the table. You can also serve this sausage as a side dish for Thanksgiving breakfast or weekend brunch.
Is ground chicken the same as ground chicken breast ?
Ground chicken is a combination of white meat and dark meat, plus chicken fat. This combination creates a richer flavor and keeps the meat moist during cooking. Since ground chicken breast is only white meat, try adding cooked onions, bread crumbs, and eggs to the meatballs to increase the moisture content.
What can you do with fennel seed ?
Fennel seeds have an anise-like flavor, similar to licorice, and are often used to flavor many types of sausages. In addition to this type of sausage, try adding a pinch to a creamy chicken salad, vinaigrette, or pork tenderloin rub. A small amount of fennel seed is also effective.
How do I keep the sausage from sticking ?
Fresh sausage mix can be a little wet and sticky. Wet your hands first with cold water and then try not to handle it as much as possible to keep it fairly cool. Wait until it is in the pan, then flatten the ball like putty.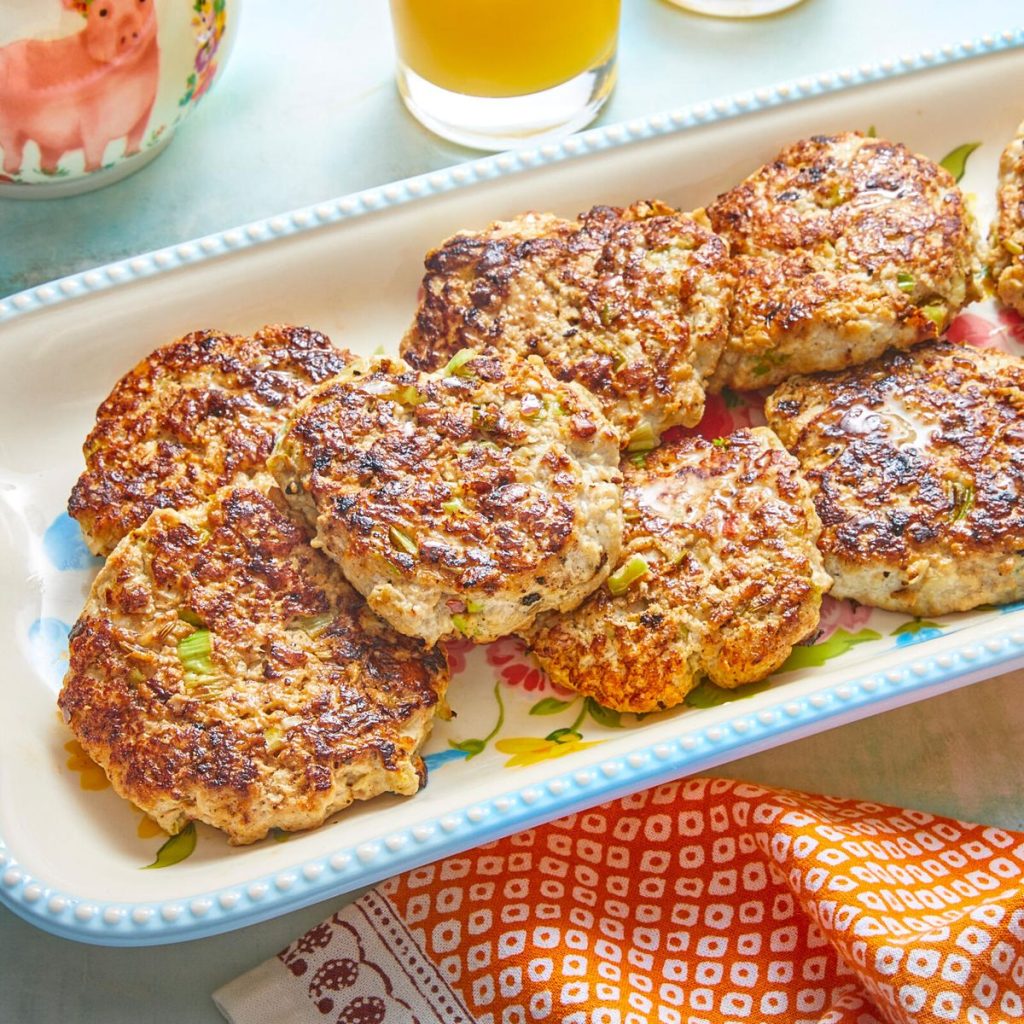 Yield : For 8 portions
Preparation time :10 minutes
Total time : 30 min.
Ingredients
1 Granny Smith apple, unpeeled
1 lb. ground chicken
2 garlic cloves, grated on a microplane
2 scallions, chopped
1 tsp. kosher salt
1/2 tsp. black pepper
1/2 tsp. fennel seeds
1/4 tsp. crushed red pepper
Pinch of nutmeg
4 tsp. vegetable oil, divided
Directions
1 – Place the apples on a cutting board over the large hole of a box grater, discarding the core and heft. Place the grated apples on paper towels and carefully squeeze out the juice, leaving the apples. Roughly chop the grated apples and transfer to a large bowl.
2 – To the bowl with the apples, add the ground chicken, garlic, shallots, salt, pepper, fennel seed, crushed red pepper, and nutmeg. Gently mix the sausage with your hands. Shape into 8 balls and place on a baking sheet lined with parchment paper.
3 – Heat 2 teaspoons oil in a large cast iron skillet over medium heat. Flatten each of the 4 balls into 3-inch-wide patties and place on the preheated pan. Cook sausage patties until browned on all sides and cooked through, 6 to 8 minutes. Transfer to a plate and wrap in foil to keep warm. Repeat baking the sausage patties with the remaining oil. Heat through and serve.