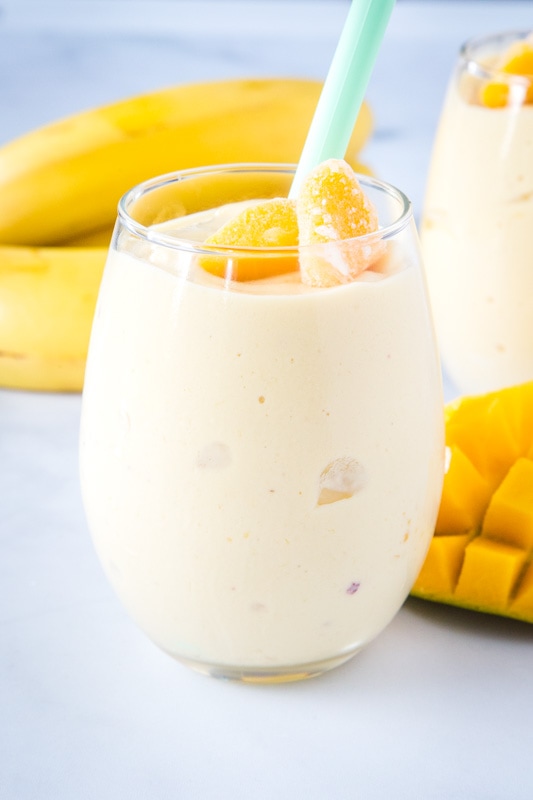 Mango Smoothie – an easy fruit smoothie with frozen mangoes, banana, yogurt and milk.  Thick, creamy, and such a refreshing way to start the day!
PREP TIME : 5 minutes
TOTAL TIME : 5 minutes
INGREDIENTS
1 1/2 cups frozen mango chunks
1/2 frozen banana
1 cup milk
1 cup Greek yogurt
1 Tbsp ground flax seed
INSTRUCTIONS
Add all of the ingredients to a blender and process until smooth.
If the smoothie is too thick you can add more milk if necessary.
NOTES
If you are using fresh instead of frozen fruit, add 1 cup of ice to the blender.
NUTRITION INFORMATION
Yield : 2
Serving Size
1Amount Per ServingCalories230Total Fat3gSaturated Fat2gTrans Fat0gUnsaturated Fat1gCholesterol15mgSodium106mgCarbohydrates35gFiber3gSugar24gProtein17g