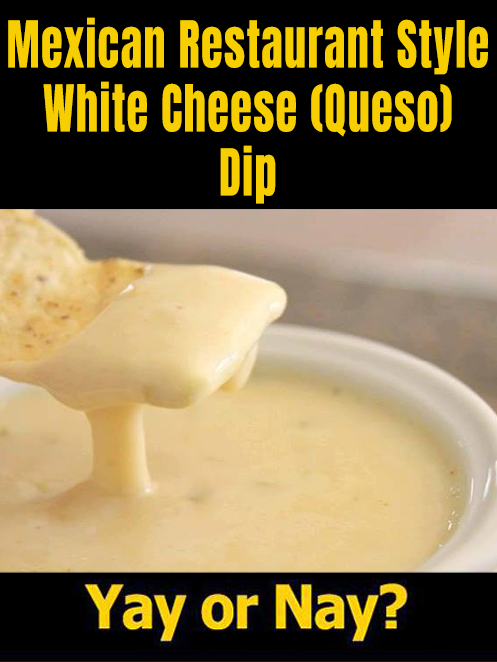 The Best Mexican White Cheese Dip Recipe
Our family loves this easy queso blanco recipe. It has become a tradition to serve it during any football game and on Taco Tuesdays around here. If I don't serve this Mexican white cheese dip recipe with our tacos I'm going to have some upset children.
You can adjust the heat of theis Mexican Restaurant White Sauce by leaving out the cayenne pepper completely or by adding more. You can also give this white Mexican cheese dip a completely different flavor by adding in rotel instead of the green chillis. We have done it both ways and love it!
How to make The Best Mexican White Cheese Dip Recipe:
Open Next Page To See Full Recipe