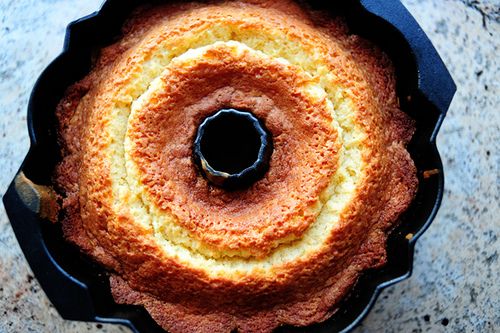 Introducing a delightful and zesty sponge cake, uniquely infused with the effervescence of lime soda, which adds a refreshing twist to this classic dessert. Now, let's address an intriguing question: do you refer to carbonated beverages as "pop"? Well, I certainly do. Here in Pawhuska, the term "pop" has firmly entrenched itself in my vocabulary, never to be budged.
This creation draws inspiration from the nostalgia of the '70s, reminiscent of the beloved 7-Up pies of yesteryears. And if you're thinking this is the first time I've shared a recipe that incorporates soda, you're absolutely right. Remember those mischievous apple dumplings drenched in Mountain Dew I mentioned earlier? Trust me, they're diabolically delicious, even bordering on the malevolent. But enough about those, let's focus on this lime soda-infused sponge cake.
This cake is nothing short of a culinary marvel and happens to be my daughter's absolute favorite. She raves, "It's the best cake of my entire life!" But don't take her word for it; give it a try and see if you concur.
This versatile cake can be savored in multiple ways. Enjoy a slice on its own with a steaming cup of coffee as a mid-morning or second breakfast treat. Alternatively, indulge your sweet tooth by serving it as a delectable dessert, paired with a scoop of ice cream and a drizzle of raspberry sauce, or alongside strawberries soaked in syrup and topped with a dollop of whipped cream. This cake is your ticket to a little slice of joy.
Yield: 12 servings Preparation Time: 15 minutes Cooking Time: 1 hour Total Time: 1 hour and 15 minutes
Ingredients:
Cooking spray
3 sticks of butter
3 cups of sugar
5 eggs, at room temperature
1 teaspoon of butter flavoring
2 teaspoons of lemon extract
3 cups of all-purpose flour
1 cup of your choice of Sprite, 7-UP, or Sierra Mist
Directions:
Preheat your oven to 325°F and generously coat a bundt pan with cooking spray.
In the bowl of a stand mixer, place the butter and whip until it becomes fluffy. Gradually add the sugar, one cup at a time, ensuring to mix thoroughly after each addition. Add the eggs, one at a time, incorporating each egg before adding the next. Now, introduce the butter flavoring and lemon extract, and mix until well combined.
Gradually add the flour, one cup at a time, and blend thoroughly after each addition. With the mixer on low, pour in your chosen soft drink, then gently combine the ingredients until they form a harmonious mixture. Don't forget to scrape the sides of the bowl, giving it one last brief mix.
Pour this delightful batter into your greased bundt pan and bake it for approximately 1 hour to 1 hour and 10 minutes, or until the cake is no longer jiggly.
Once out of the oven, invert the pan to allow the cake to gracefully drop out. Slice it up and savor every delightful bite!
Enjoy your unique lime soda-infused sponge cake adventure!
credit of the picture : the pioneer woman