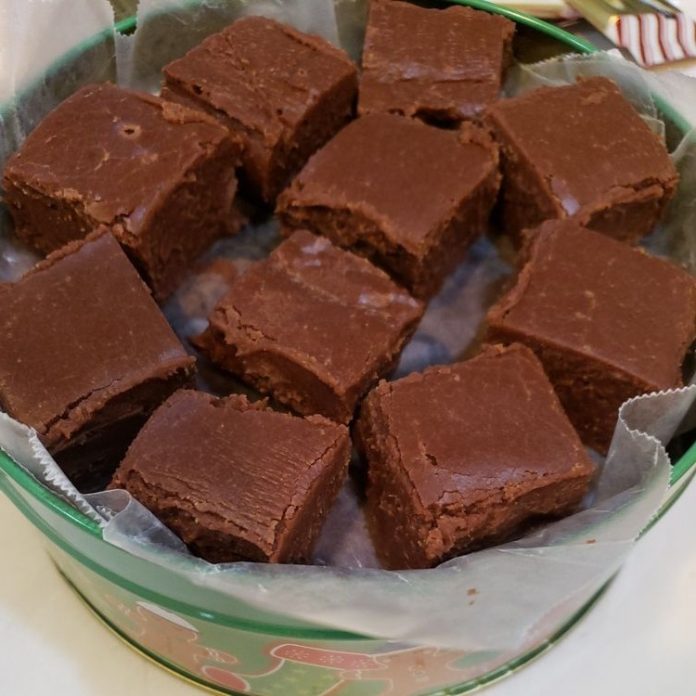 Ingredients
6 tbsp salted butter
1 tsp vanilla
1 c leveled semi-sweet chocolate chips
2 c sugar
1 (5 oz) can (or 2/3 c) evaporated milk
10 large (not giant, just normal large) marshmallows cut in half
How To Make SEE'S FUDGE A COPYCAT RECIPE CHOCOLATE FUDGE
Step 1: Line with parchment paper or apply the non-stick cooking spray in an 8×8-inch baking dish.
Step 2: In a large mixing bowl, add in the chocolate chips, butter, and vanilla. Whisk until well mixed.
Step 3: In a 6-quart saucepan, add in the milk, marshmallows, and sugar.
Step 4: Place the saucepan on the stove and turn the heat to medium.
Step 5: Allow the mixture to boil or until it reaches a temperature of 230 degrees F. Make sure to stir continuously for about 5 minutes.
Step 6: Pour the mixture on top of the chocolate-butter.
HOW TO MAKE IT :
CLICK NEXT PAGE BELOW TO CONTINUE READING …