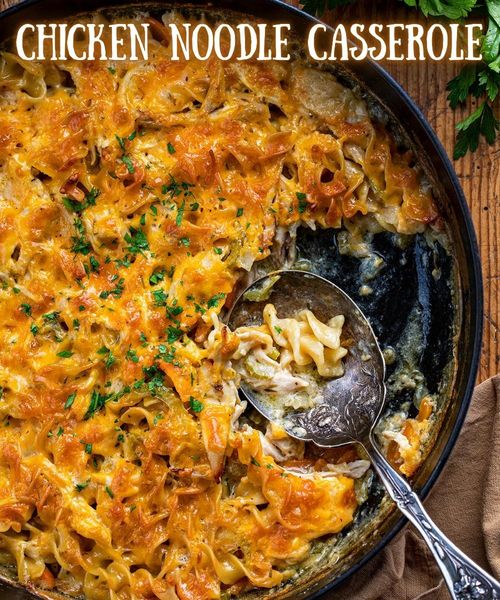 PREP TIME : 20 MINS
COOK TIME : 35 MINS
TOTAL TIME : 55 MINS
Chicken noodle casserole is a family dish of roasted chicken, vegetables and egg noodles, topped with cheese and baked.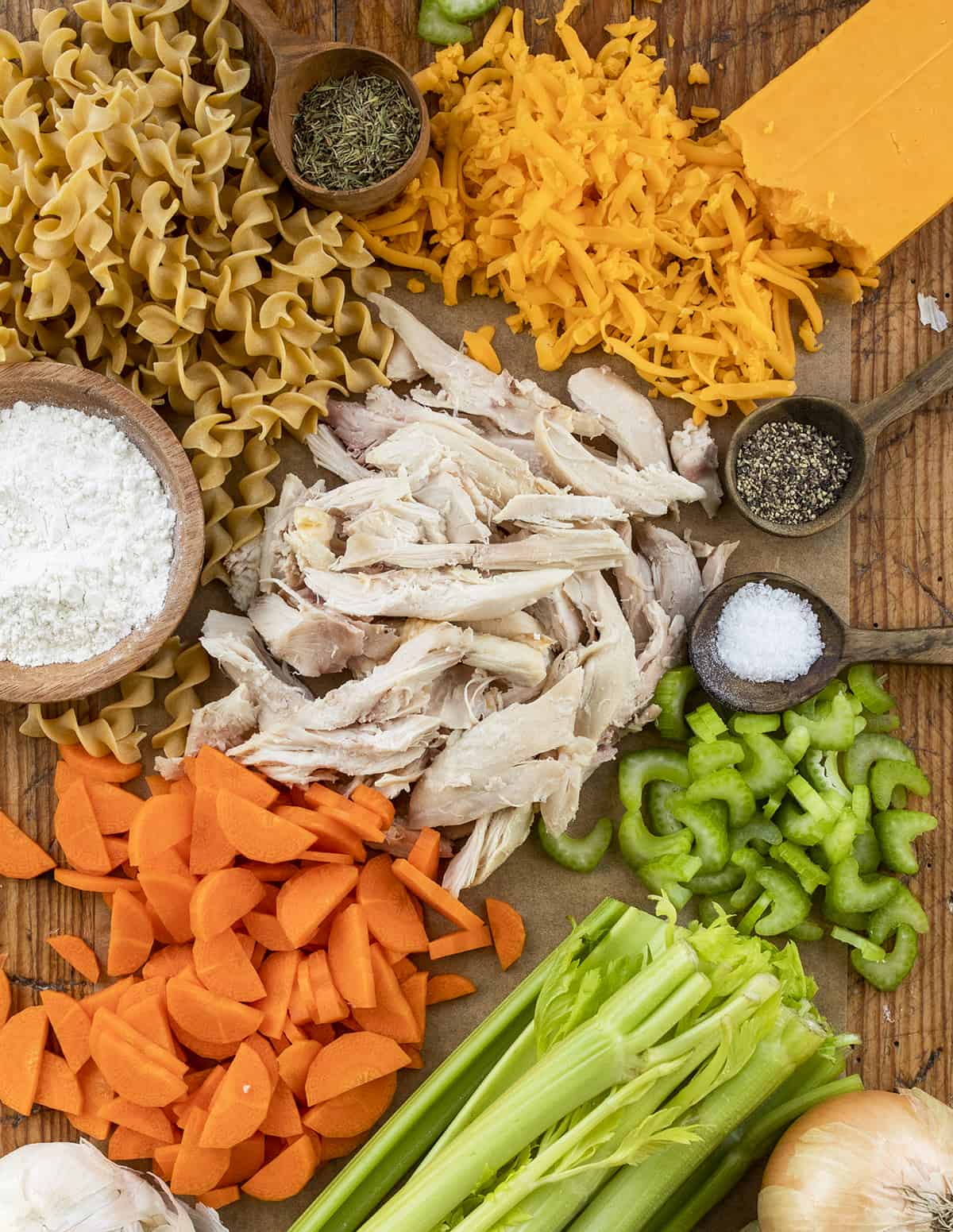 Ingredients
¼ cup (½ stick / 56 g) unsalted butter
1 large carrot, peeled, diced (about 1 cup)
1 small yellow onion, diced (about ½ cup)
2 stalks celery, diced (about 1 cup)
2 teaspoons garlic, minced
1 teaspoon dried thyme
1 teaspoon kosher salt
½ teaspoon ground pepper
2 tablespoons all-purpose flour
2 cups (480 g) chicken stock
1 cup (245 g) whole milk
3 cups (420 g) rotisserie chicken, finely shredded
2 cups uncooked egg noodles
1½ cups (169.5 g) mild cheddar cheese, shredded
parsley, for garnish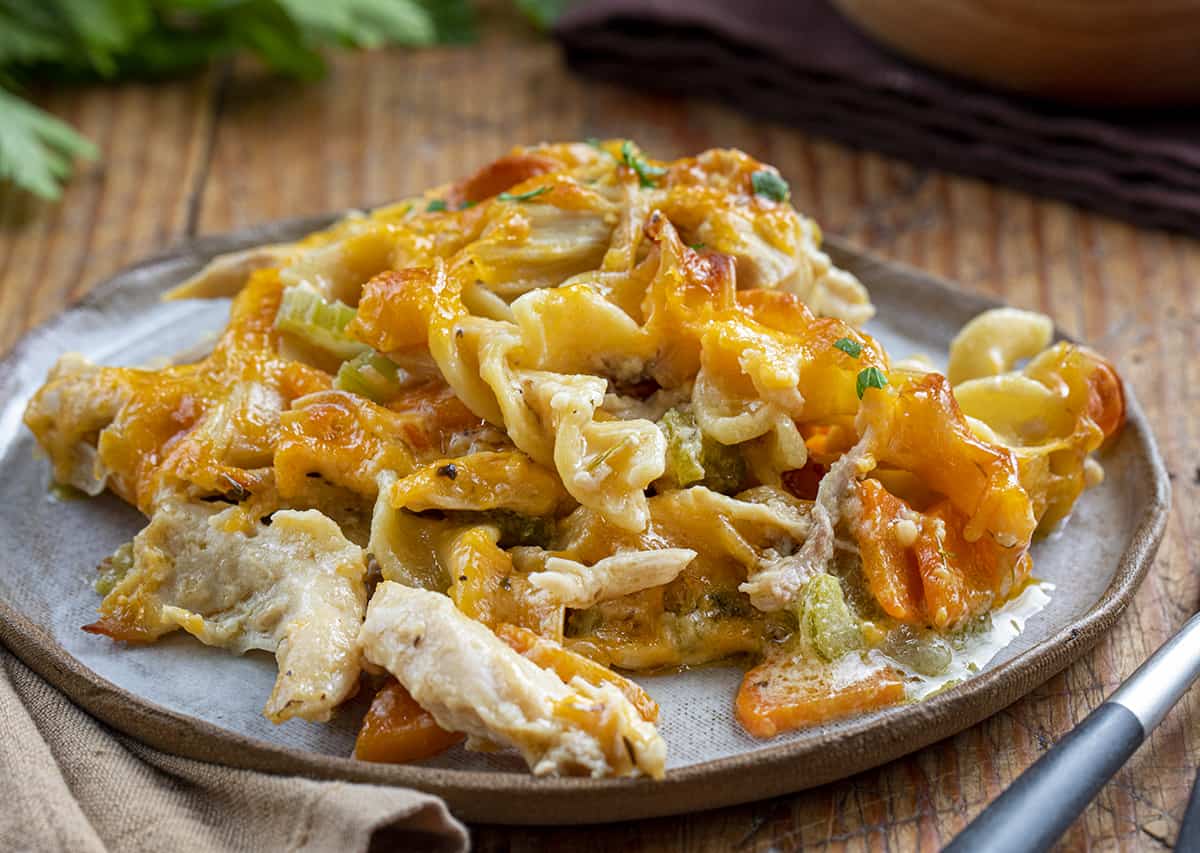 Instructions
Preheat the oven to 375°F.
In 12-inch, oven-safe skillet over medium heat, melt the butter.
Add carrots, onion, and celery. Cook, stirring occasionally for 6-8 minutes, or until the vegetables are slightly softened.
Add garlic, thyme, salt, and pepper. Cook for 1 minute.
Sprinkle the flour over the vegetable mixture; stir until combined.
While gently stirring, slowly pour in the chicken stock and milk. Bring the sauce to a simmer, and allow it to simmer for 10 minutes.
Remove from heat and add the chicken and noodles. Stir everything together, gently pressing the noodles down, making sure they are completely covered by the liquid. Top with shredded cheese.
Bake for 30-35 minutes, or until the noodles are cooked and the cheese is hot and bubbling.
Garnish with parsley and serve.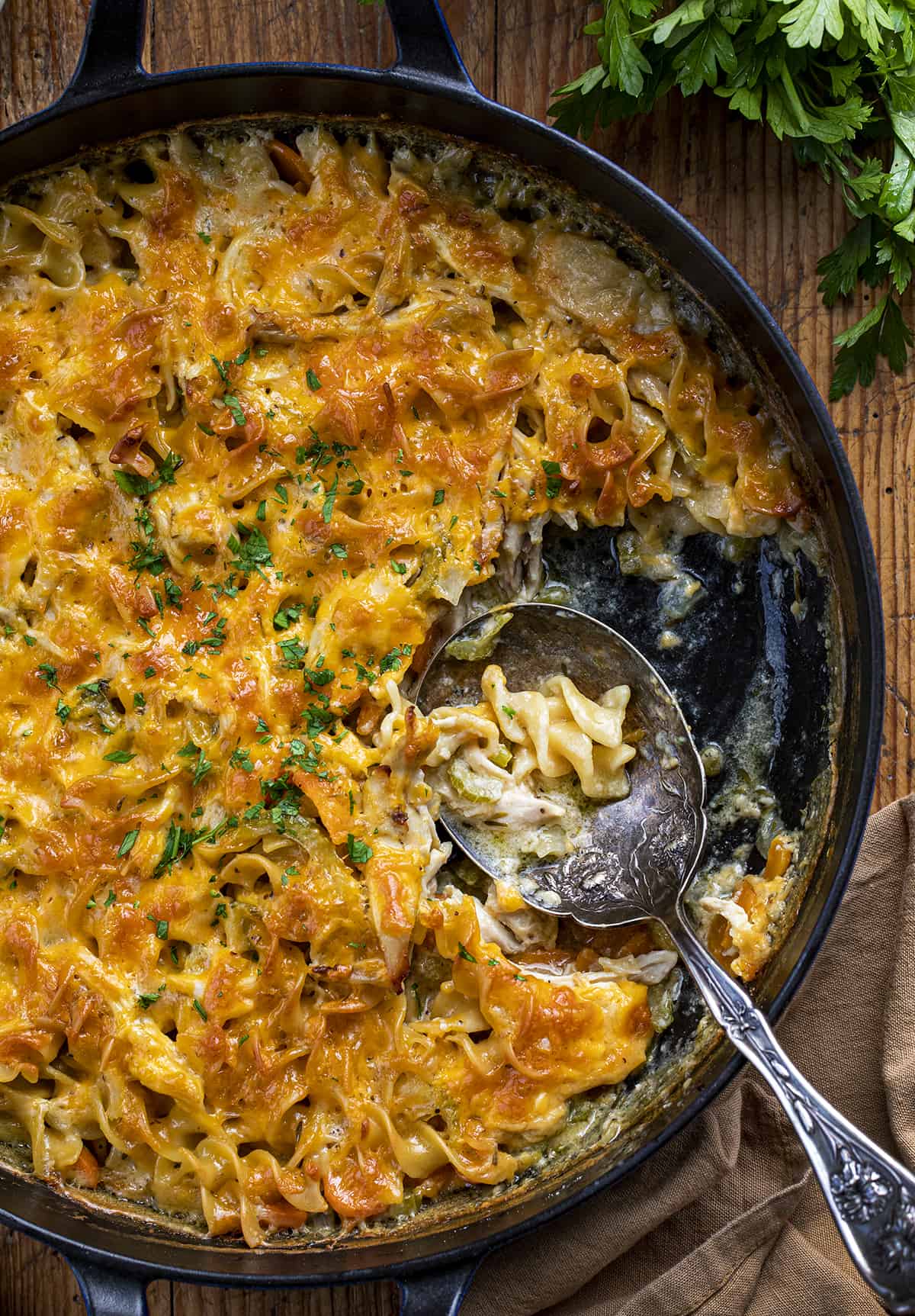 Course: Dinner, Main Course
Keyword: Skillet Chicken Noodle Casserole
Servings: 6
Calories: 347