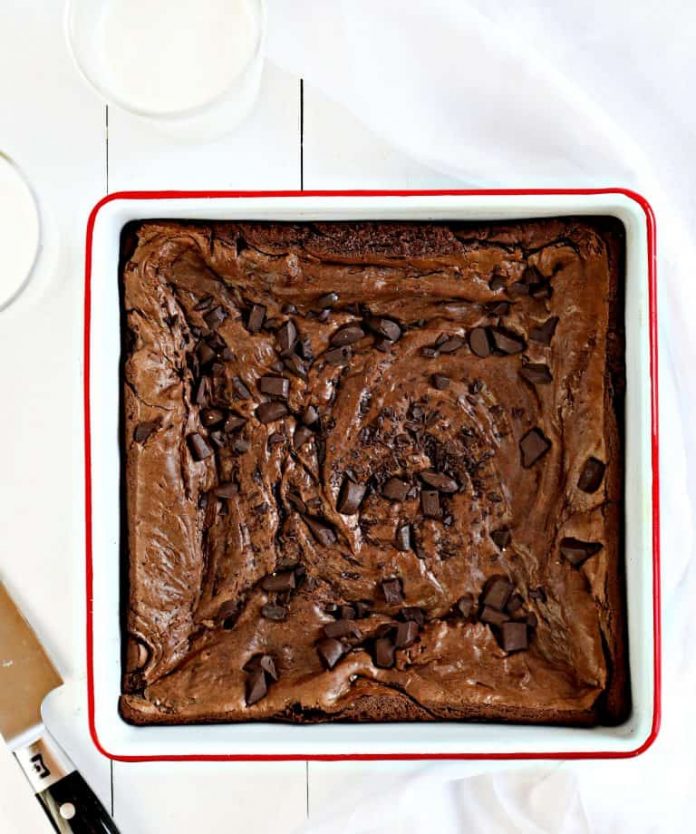 PREP TIME : 25 MINS
COOK TIME : 25 MINS
TOTAL TIME : 50 MINS
One of my favorite brownie recipes!
COURSE: DESSERT
CUISINE: AMERICAN
KEYWORD: BROWNIES
SERVINGS: 9 PEOPLE
INGREDIENTS :
3/4 cup (150 g) sugar
3 tablespoons (32.6 g) butter unsalted
3 tablespoons coffee
1 1/2 cups (265 g) chocolate morsels or chunks, semi-sweet
2 eggs room temperature
1 teaspoon vanilla
1 cup (120 g) flour
1/2 teaspoon baking soda
1 teaspoon salt
1/4 cup chocolate chunks, for sprinkling on top
INSTRUCTIONS :
Preheat the oven to 325°F.
Brew a cup of coffee. You will only need 3 tablespoons in this recipe. (Enjoy the rest!)
In a medium saucepan, combine the sugar, butter, and coffee. Cook over medium heat until boiling.
Remove from heat and stir in chopped chocolate until melted and smooth.
CLICK NEXT PAGE BELOW TO CONTINUE READING …