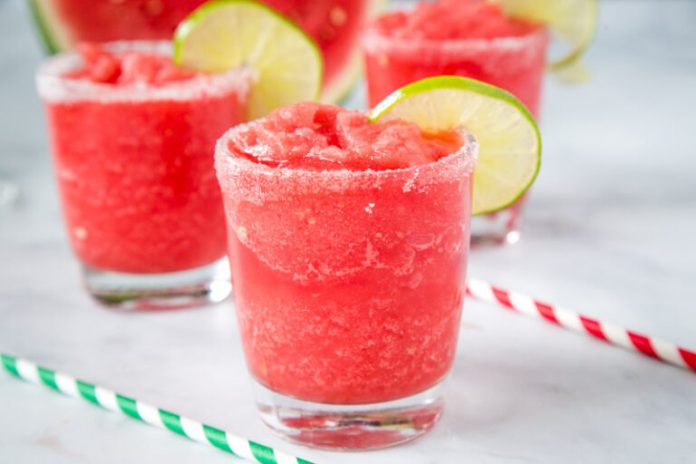 Watermelon Margaritas – Use fresh summer watermelon to make these fruit and delicious margaritas! Great for entertaining or just because. Recipe for both frozen and on the rocks included!
PREP TIME : 10 minutes
TOTAL TIME : 10 minutes
INGREDIENTS
4-5 cups cubed watermelon
2/3 cup white or silver tequila
1/4 cup fresh lime juice
1/4 cup triple sec
INSTRUCTIONS
If you are making frozen margaritas place the cubed watermelon on a baking sheet and freezer for about an hour util they are frozen solid. Then proceed with the recipe.
Add all of the ingredients to the a blender and blend until smooth.
Pour into glasses (either over ice for on the rocks, or just in a glass if frozen)
Garnish with a lime wedge to serve.
CLICK NEXT PAGE BELOW TO CONTINUE READING …